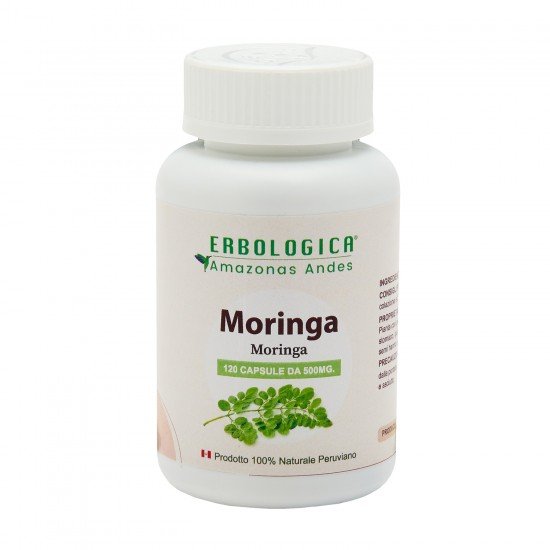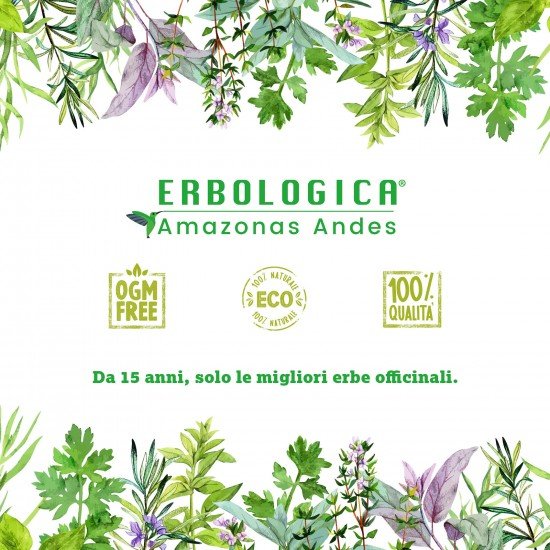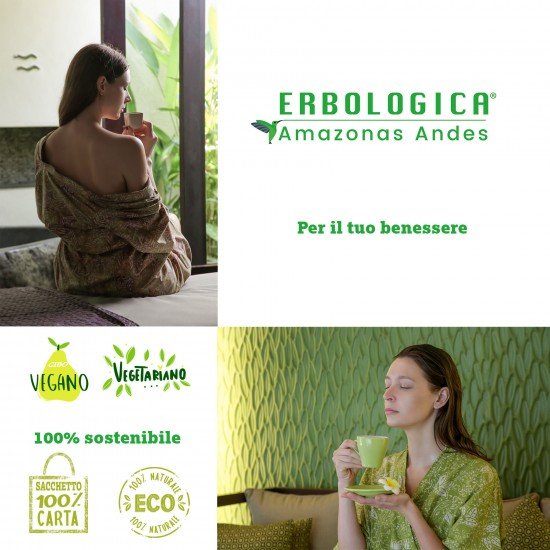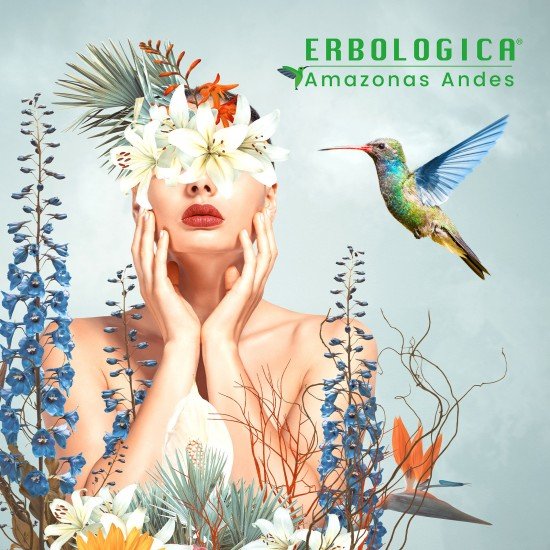 Moringa in capsules
Moringa 120 capsules of 500 mg
Moringa oleifera benefits

To date, moringa oleifera benefits is almost unknown even if in reality it is part of the most ancient traditional cuisine. Fortunately, at a time when great attention is being paid to food and also to nature's gifts, beneficial moringa oleifera is making a comeback.

Moringa oleifera benefits the entire body and can also be consumed in recipes, salads as well as decoctions and herbal teas. The presence of multiple nutrients makes it a superfood and this leads to a strong interest because it also helps us to follow diets without going hungry.

Moringa oleifera benefits is a typical plant of the Himalayas, widely used in local cuisine and is also an excellent meal consumed by Buddhist stumps. Fortunately, it is also grown in Italy, due to the strong interest in superfoods.

Inside we find a strong presence of vitamins E, A, K and B, but then there is a very high percentage of iron, about 25% higher than that of spinach. It also offers many proteins and other minerals that are immunostimulants as well as useful for maintaining the immune system. Moringa oleifera benefits as a natural antibiotic, so it's best to start using it for a much healthier life.

Why is it used

Herbs are to be defined as natural medicines that have no side effects and are easily disposed of by the body. At this point we must say that moringa oleifera offers the possibility of helping the immune system, but not only.

Why is moringa oleifera used? Absolutely to be taken after a fever or a disease that has weakened us, both in the body and also with regard to increasing the immune system. Subjects

who suffer from cancer have had excellent results with the intake of this herb which also allowed to regulate their metabolism.

Moringa oleifera is also used to lower cholesterol and blood sugar, also highly recommended for those who suffer from diabetes or suffer from heart problems. It is a real cure-all for many organ problems and that is why it is also referred to as a long-life herb.

At this point if you are wondering why moringa oleifera is used? The answer is: to feel good!

Moringa in capsules

As we have said, moringa is used fresh in various recipes, but also as decoctions or herbal teas, but if you don't have time to cook it, to try your hand at cooking, but you don't want to give up all the benefits and positive effects it has on the body. , here we recommend the moringa in capsules.

Moringa in capsules can be taken, that is, ingested at any time of the day. Best taken on an empty stomach with a little water to aid digestion, but also to have a slow-release effect. Anyone who uses moringa in capsules has the possibility of following a very drastic diet because it, that is, moringa in capsules, offers the possibility of not suffering from hunger and therefore being more faithful to your duties to respect the diet.

Moringa in capsules for sale

Moringa in capsules for sale is not found in all pharmacies, only in some that are particularly experienced and specialized in the sale of these new superfoods. At this point, the moringa in capsules for sale is only on the internet, in some herbalists or in new shops that aim and specialize in kitchens and foods that can guarantee an excellent supply of proteins, minerals and active ingredients.

However, moringa capsules for sale on the internet certainly have lower costs.

Moringa in capsules

Properties: It is a powerful nutrient rich in antioxidants, reduces inflammation and helps

to maintain a low cholesterol level.

Dosage: 2 capsules after meals

Ingredients: 100% moringa powder, completely natural with no added additives.

Warnings: avoid pregnant women.

Erbologica Amazonas Andes food supplements from the andes

Origin: Peru