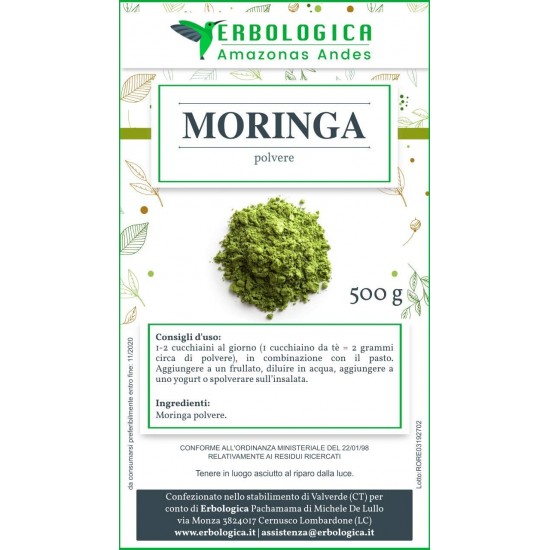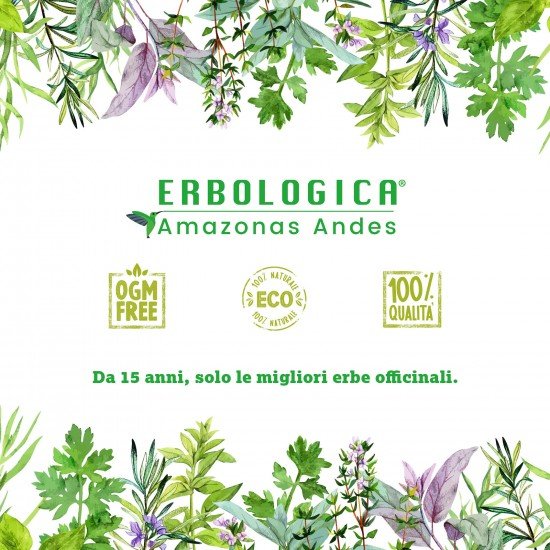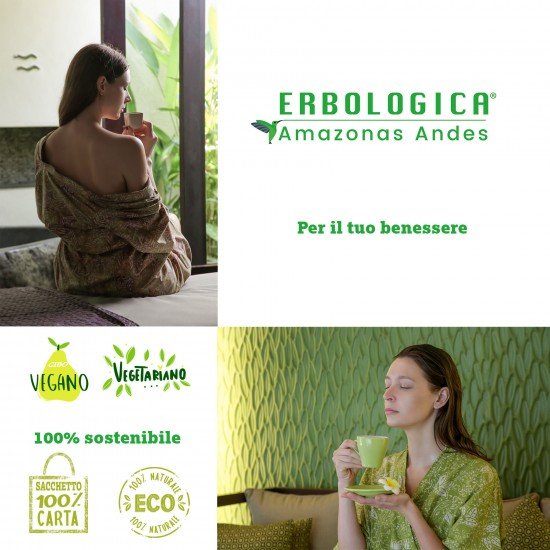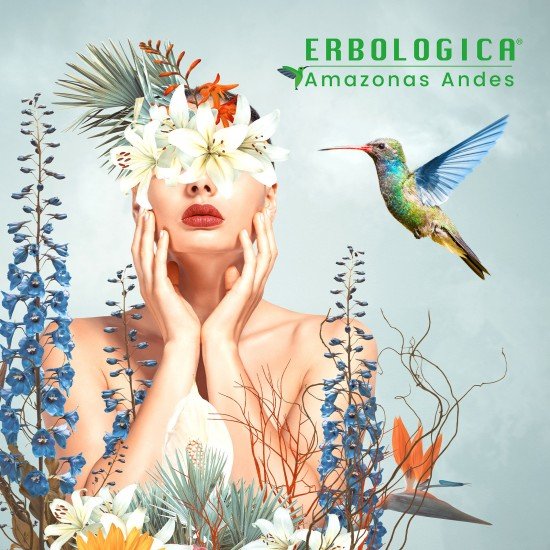 Moringa powder 500 grams
Moringa powder
Moringa, in oriental culture, is a sacred tree that can survive the most extreme climate and that also offers many healthy qualities.

Moringa powder is revealed as a completely natural solution, which dissolves easily and is rapidly absorbed by the body. In fact, taking moringa in other forms becomes very difficult.

Its digestion could be complex, but the Orientals have found a simple method to be able to absorb it, which is to make it powder.
Moringa powder becomes a real slow-release drug, but with immediate absorption. Once you taste it in the form of herbal tea, as an alternative drink, it becomes highly digestible. Its qualities are many, but its taste is also good.
Not surprisingly, powdered moringa in the form of herbal tea is often appreciated in summer, when you need a drink that is alternative, different, but above all refreshing.
Moringa and its benefits

Moringa and its benefits are related to an excellent energizing tonic. Useful for those who suffer from pressure drops, physical fatigue, heart problems and also where there is often a strong lack of energy.

Inside we find many vitamins and mineral salts, useful for reactivating the body and also for purifying the liver. It has an interesting amount of amino acids. Indigenous cultures, who know moringa and its benefits, also use it as a real meal replacement.

It is no coincidence that it is also considered a "superfood". This category includes all foods that have great restorative qualities and that alone can provide to support the human body, all its functions and even its needs, with the total elimination of fats.

If you are following a diet, moringa and its benefits help you not to feel hungry. Do you think that inside we find a good amount of:

- Vitamins of group B

- C vitamin
- Calcium and phosphorus
Obviously, there are also other mineral salts that are absolutely indispensable.

In addition to this, by taking moringa we also have an aid for memory and for the regeneration of brain cells.

How to use moringa powder

All superfoods must be consumed in order to maintain their properties unaltered. The question is obvious: how to use moringa powder?

It is used raw on cooked dishes, such as meat or even fish. Its flavor helps to enhance and enhance these foods, but it should be poured raw to keep the internal substances unaltered.

Alternatively, another widely used and certainly appreciated method of how to use moringa powder is herbal tea. The water is boiled and poured over the product, mixed until dissolved and drunk.

Moringa powder for sale

Forget about finding moringa powder for sale in any herbalist's shop, pharmacy or even grocery store.

It is a product that is highly regarded, but which is also difficult to find because it must always be fresh. So there aren't many physical stores that invest in its purchase.

Do you want to try this superfood? Then turn to the internet. The moringa powder for sale on specialized e-commerce that offers absolutely affordable prices, a certification of origin and a good quality of the product to be sure of having all the nutrients listed above.