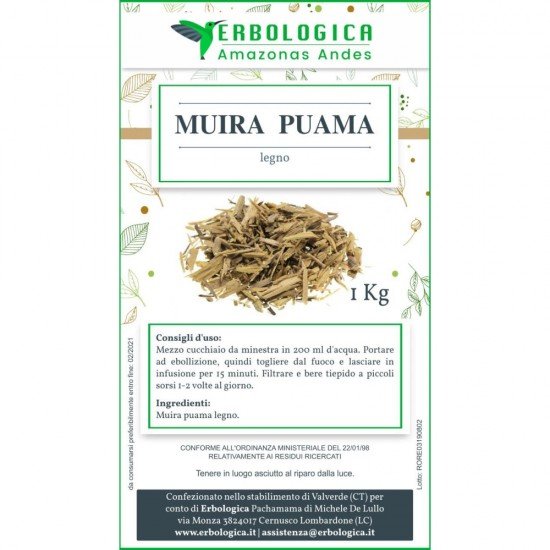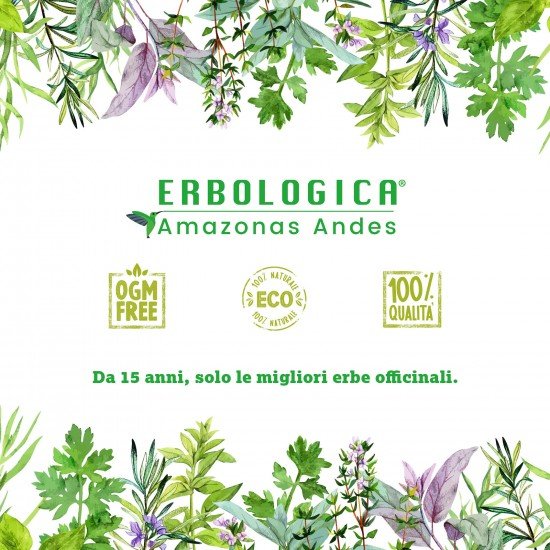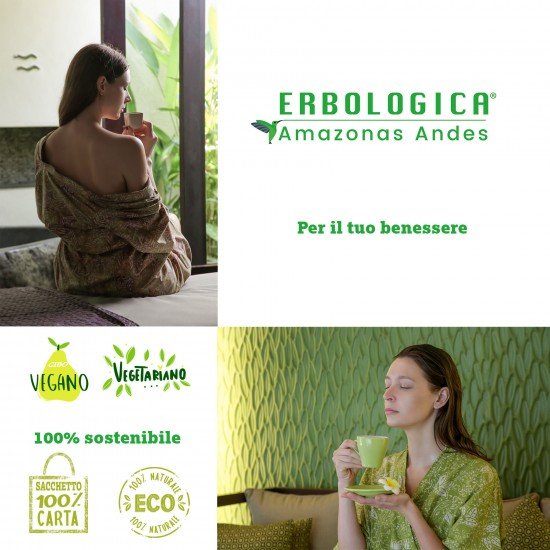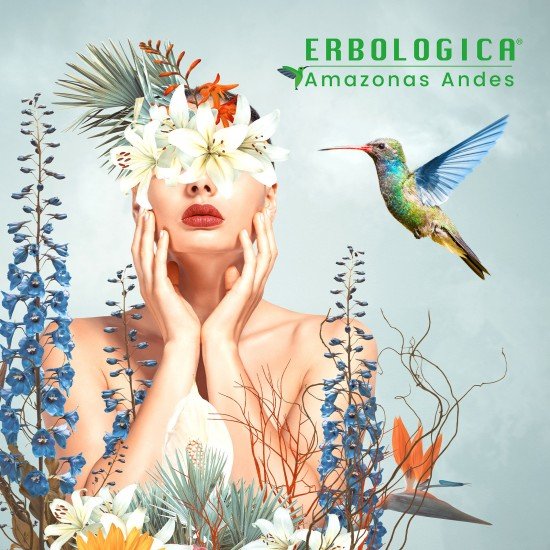 Muira puama herbal tea 1 kg pack
Muira puama wood cut herbal tea
Stories of fiery lovers who in the past caused dreams were often linked to strange aphrodisiac foods.

Muira puama wood cut herbal tea is one of them. In the Middle Ages it was considered as a magical filter, with magical qualities that allowed for a very intense sexual life. Today we know that Muira puama wood cut herbal tea is a herbal product that has certain components within it that are able to help sexual activity, but only because there are scientific and medical studies that prove it.

Before talking about the properties, we want to highlight that the Muira puama wood cut herbal tea also has a particularly good, delicate and also very pleasant taste. It is used absolutely, that is, without adding sugar or honey because it has floral notes.

Also useful for those who simply want to relax, perhaps because they are very stressed by work or social life. So it is good to think of the Muira puama wood cut herbal tea as an alternative to other drinks.

Muira puama property

There are many benefits from Muira Puama, but let's go to a detailed list of muira puama specific properties because maybe you think it is only a sexual stimulant.

First of all, the components and essential oils found within this wood are aimed at digestion and intestinal problems. Excellent for treating lack of appetite and menstrual pain states. It manages to guarantee a good intestinal bacterial flora in order to reactivate the metabolism. Using it daily eliminates "bad" fat allowing you to increase muscle mass.

Secondly, muira puama has a toning property for the heart, reducing fatigue during the day, and is also useful for reducing "bad" cholesterol. So it actually helps blood circulation in order to ensure proper support for the heart.

Muira puama has useful properties for the nervous system, eliminating states of stress or anxiety. Finally, it is an excellent stimulant, an aphrodisiac, which allows you to have a newfound sexual desire in both men and women. Basically it manages to balance the production of hormones.

Muira puama herbal tea preparation

Muira puama can also be used in small quantities in coffee or in a cup of tea. However, if you want to reap all its benefits it is advisable to use the muira puama herbal tea preparation that is careful because otherwise you risk burning the essential oils it possesses.

Let's see what is the dose for the specific preparation muira puama herbal tea. The water is boiled in a liter of water where at least 15 grams of this herbal product are added. Once it starts to boil,

with a medium flame, then wait at least 15 minutes, but not 20. The longer the product remains on the fire, the greater the elimination of essential oils and nutrients it possesses.

Fire tends to burn them and therefore make them unusable. Alternatively, you can also boil this product for 10 minutes and then let it cool. At this point it is filtered and drunk.

Muira puama herbal tea for sale

It must be said that the muira puama herbal tea for sale is not always present in herbalists' shops. This is already quite problematic because there is always the risk of not finding the product and wasting time between shops, perhaps even queuing for a few hours under the new social distancing provisions.

So the muira puama herbal tea for sale quickly and also with cheap prices, where can we find it? Internet and online sales offer you the possibility of immediately finding this product just by typing it on search engines.

Muira puama wood cut herbal tea 1 kg

Other names: Ptychopetalum olacoides

Properties: exciting, aphrodisiac, tonic, used in cases of inappetence, gastric atonic dyspepsia.

Preparation: a teaspoon in 200 ml of boiling water, drink 2 cups a day.

Content: Muira puama herbal tea 1 kg

Sold by erbologica amazonas andes

international herbal medicine