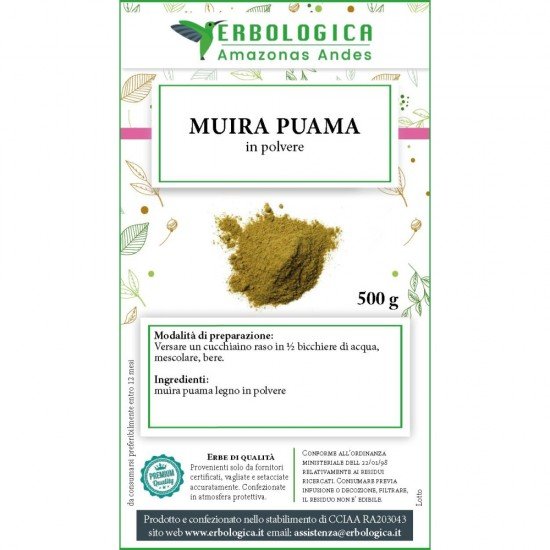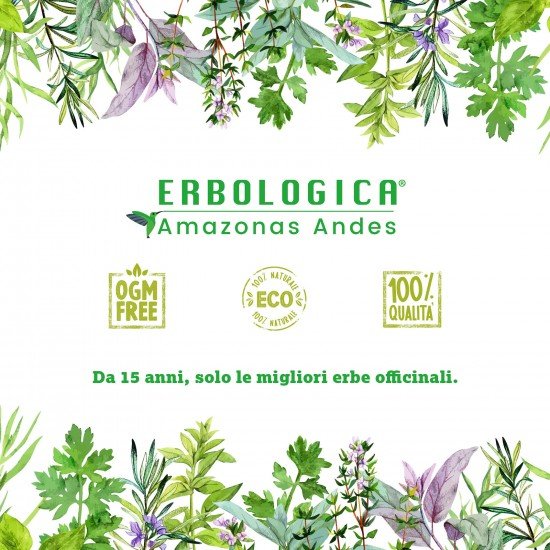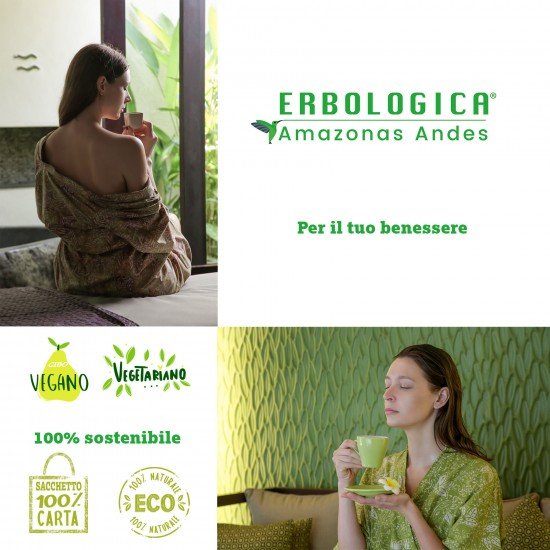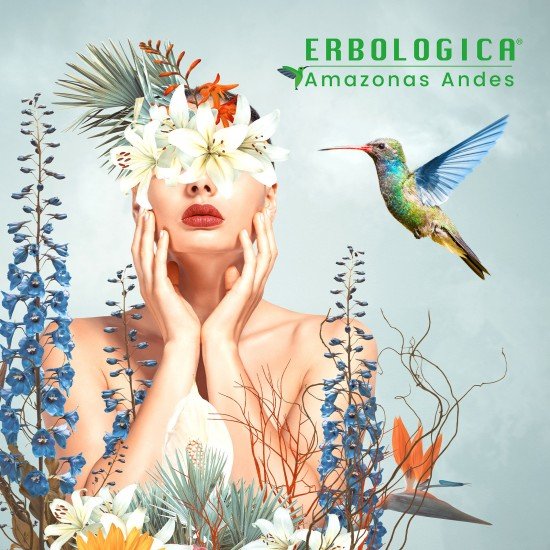 Muira puama powder 500 grams
Muira puama powder
Muira Puama or "the wood of power" is traditionally used by the natives of the Amazon for energizing and aphrodisiac properties, among others.
Botanists have been slow to decipher which plant the natives referred to when they called the beneos of power wood, but now it can be said that it is the bark or root of a tree called Ptychopetalum Olacoides.
The real Muima Puama is extracted from this tree although some brands market extracts of other species under this name.
The use of Muira Puama
Muira Puama has traditionally been used in Brazil, the Amazon and Suriname for its sexual stimulation properties and to gain energy in sports.
Its use has now spread all over the world.
Muira Puana has been the subject of numerous scientific studies even if at the moment they are not yet considered sufficient.
The most frequently cited studies are those by Dr. Waynverg in France in which volunteers saw improvements in sexual function.
According to the results, it appears to work by improving blood supply to the pelvic area and relaxing the corpora cavernosa of the penis, improving blood flow.
Another study combines Muira Puama with Gingko Biloba, applied to women and gave a favorable result in increasing libido.
Composition of the Muira Puama
Muira Puama root and bark contain fatty acids and sterols, essential oils rich in coumarins and an alkaloid called muirapuamine similar to the aphrodisiac yohimbine.
The presence of a type of diterpenes called Ptychonal has been isolated from the alcoholic extract of muira puama
Dosage of use of Muira Puama
It is a product, generally well tolerated and safe in the recommended doses. Those recommended for adults are 600-1200 mg of the plant per day.
Contraindications
Do not take during pregnancy or breastfeeding. It is also contraindicated in severe heart, hormonal, kidney and liver diseases. It can increase blood pressure.
Drug interactions
Muira puama can interfere with anticoagulant treatments, psychotropic drugs, hormone treatments, oncology and the contraceptive pill.
Be careful if you take these drugs.
Associations
Associations of muira puama with other nutraceuticals such as L-arginine, Andean maca and the cordiceps mushroom are reported in complexes for male or female sexual stimulants.