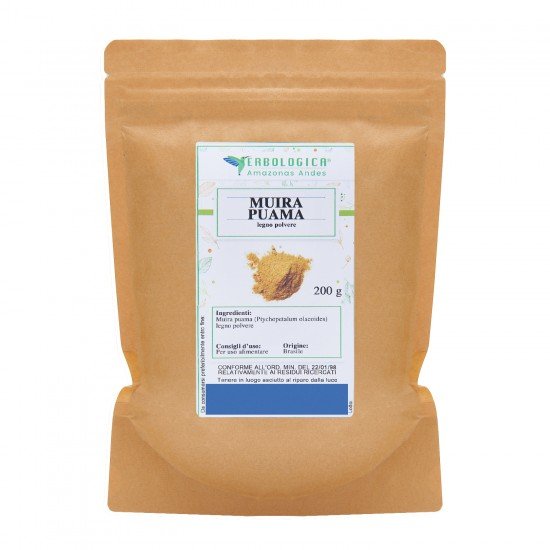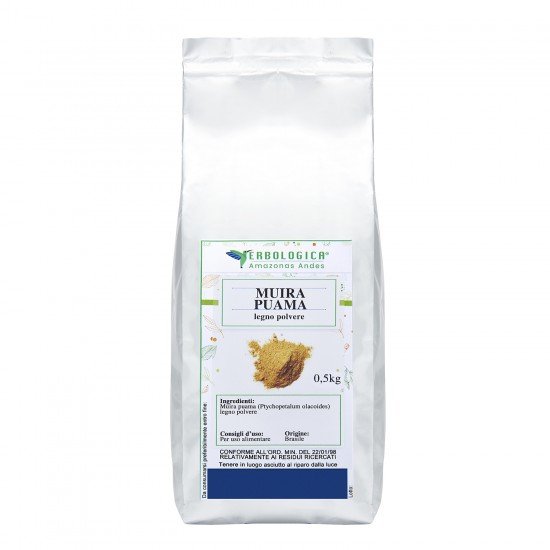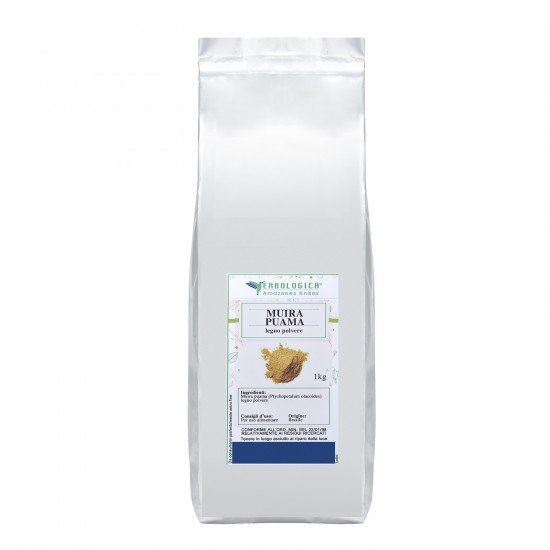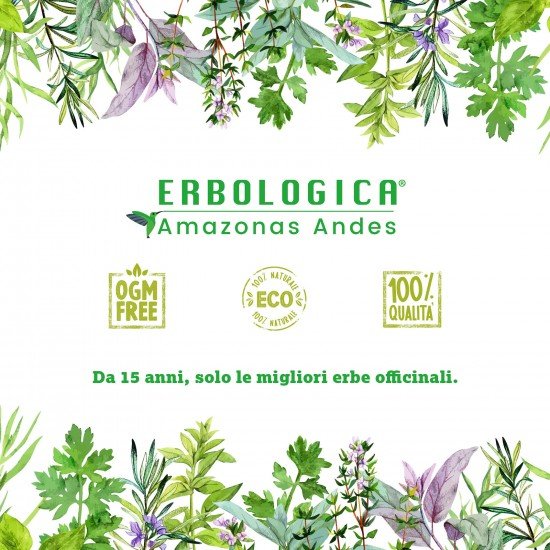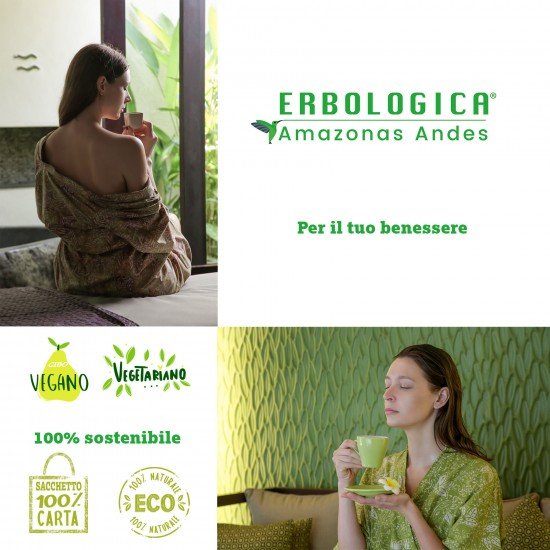 Muira puama powder
Muira puama powder tonic, restorative.
Common Name: Muira Puama

Other names: Marapuama

Botanical name: Ptychopetalum olacoides

Family: Olacaceae

Part used: wood

Main constituents: Alkaloids including muirapuamine very similar in structure to yohimbine, resinous substances, tannins, phytosterols, a mixture of 0.4-0.5% esters, traces of essential oil, phlobafene, amorphous bitter substances.

Method of preparation: Pour approximately 200 ml of water and a level spoon of Muira puama into a container. Bring to a boil and boil for 10 minutes. Turn off and leave to infuse for 10 minutes, (stirring occasionally), filter, sweeten to taste.

How to use: 1 to 2 cups a day preferably in the morning and early afternoon.

Our herbs are packaged in a protective atmosphere or vacuum-packed to preserve the active ingredients naturally contained in the plant from oxidation. Generally we prefer packaging in a protective atmosphere (even if more expensive), compared to vacuum, mainly because the latter is very aggressive on the most delicate plants.
All the herbs in our price list are controlled and certified. Each batch of grass is always accompanied by a certificate attesting its compliance with current regulations with analyzes of: Pesticides, Microbiological characteristics, Aflatoxins, Radioactivity, Heavy metals, as well as the title where it is required.
content 200 - 500 - 1000 grams
Brand: Erbologica amazonas andes
Total Reviews (0)
click here write review to add review for this product.