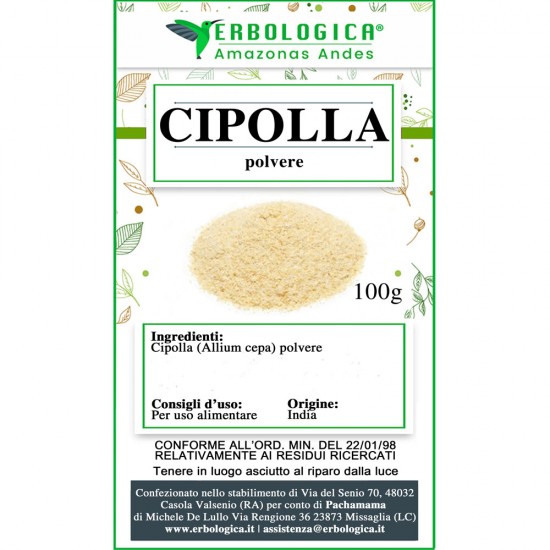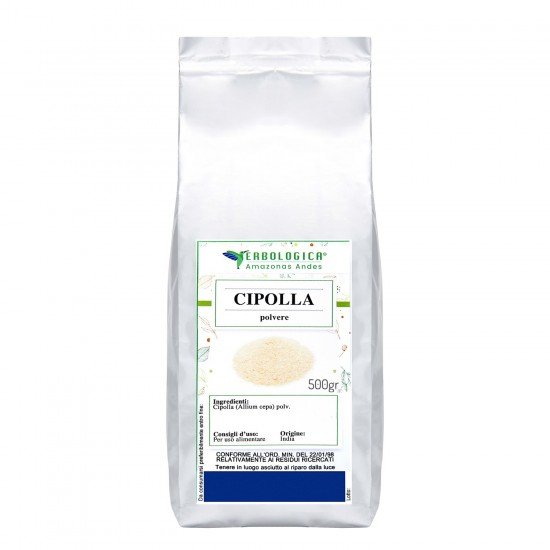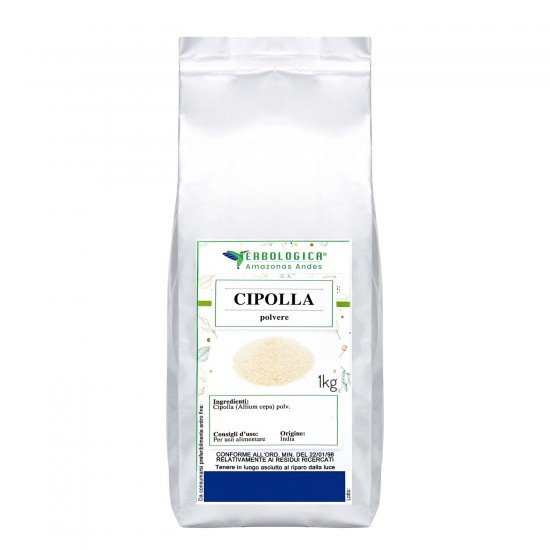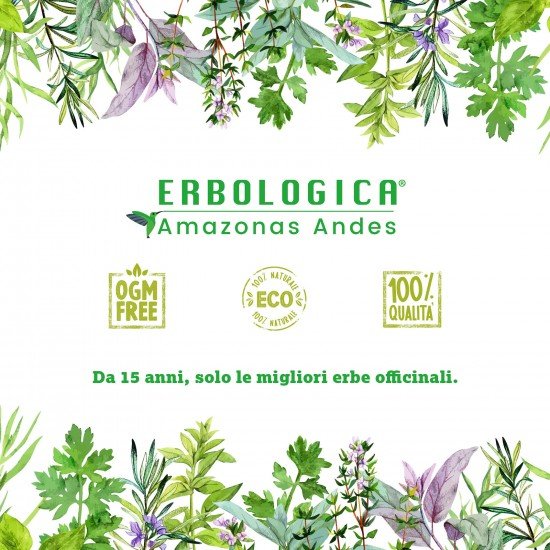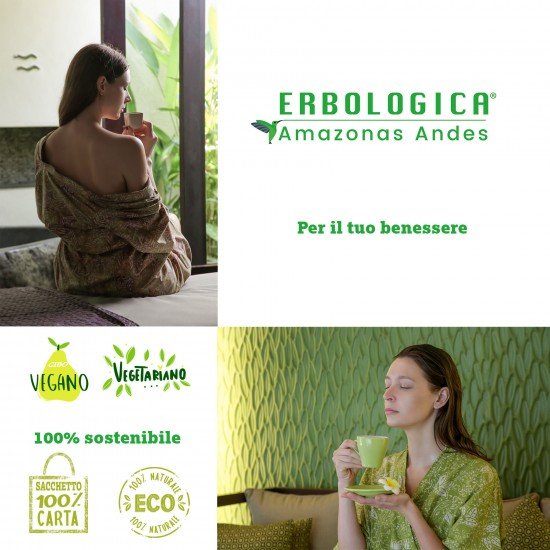 Onion powder
BENEFITS:
The onion powder is obtained thanks to a slow drying process followed by the grinding of the dehydrated onion to concentrate many properties, nutrients and the unique taste of this ingredient in a single product.
Onion powder is a bulbous herbaceous plant, known for its important therapeutic properties belonging to the Liliaceae family. This vegetable is very ancient and has been used by man for many years now. It is believed that the plant was born in 3200 and was used by the Asian, Roman and Greek populations for its numerous therapeutic properties. Onion powder thus boasts numerous benefits such as vitamins B6 and C, potassium, folate and iron. They also contain manganese and are an excellent ally against flu and colds. Vitamin C is known to be a real antioxidant that helps the body protect itself against oxidative stress.
Onions also contain fiber, phosphorus, calcium and folic acid. Fibers represent one of the main sources of fructan sources considered very beneficial for the entire gastro-intestinal system. On the other hand, phosphorus is a structural element useful for forming bones, teeth and cells while calcium is an essential mineral for nerves and muscles.
METHOD OF USE:
In the kitchen, powdered onions have become a fundamental ingredient in many recipes. They can be used as a flavoring to flavor your culinary creations. The flavor, however, is rather particular and strong but despite this it manages to adapt to traditional preparations, giving the dishes intense and persistent aromas. The onion powder is perfect for creating meat sauce, summer salads, stews or broths but also hot herbal teas.
Pack of 100/500/1000 grams
Erbologica brand