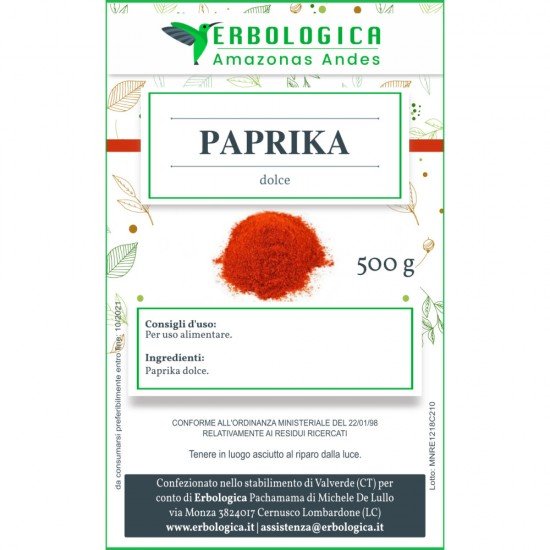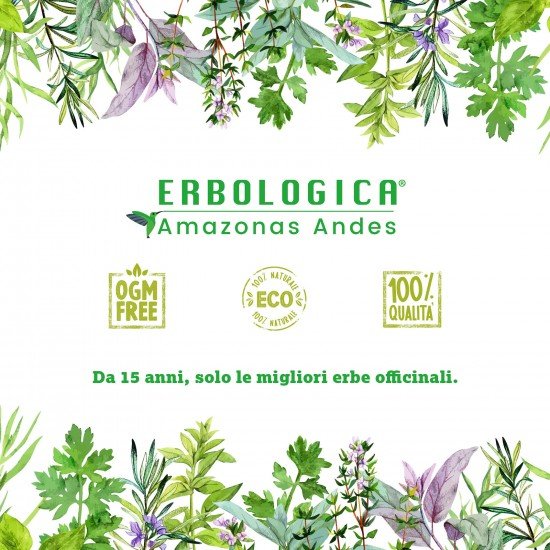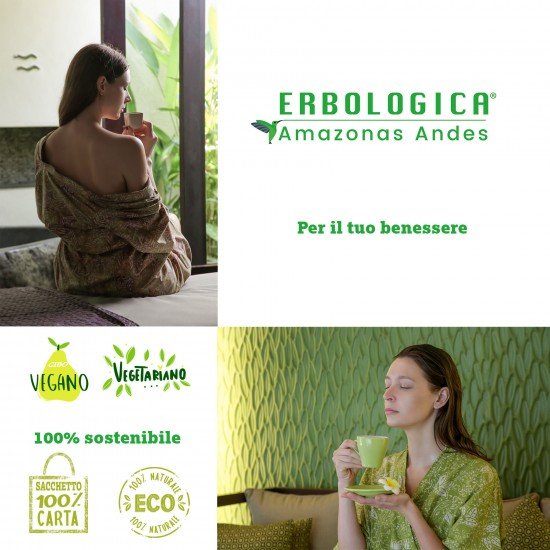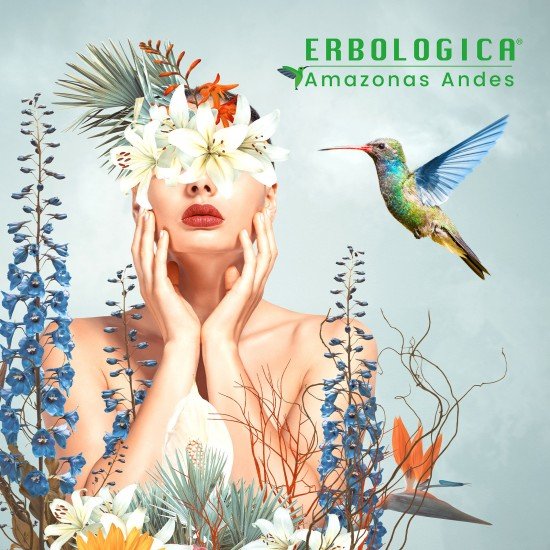 Sweet paprika spice formed by 500 grams
Sweet paprika spice
Speaking of paprika, one immediately thinks of a spicy spice, as in ethnic kitchens, but there is also the sweet paprika spice which is also used to season potato chips which are snacks.

However, it is necessary to evaluate what are the characteristics and properties of sweet paprika, as well as having a good taste.

First of all, sweet paprika is obtained from a grinding of chilli, this can already surprise you, because it is thought that paprika is still a plant, but it is not so. Obviously, the shredding and reduction into powder allows you to eliminate some spicy parts that are perhaps very annoying for the palate.

When it comes to sweet paprika spice, it is possible to have a spice that offers us a very, very delicate flavor. There are spicy peaks, this is undeniable, but they are pleasant and well tolerated.

Another characteristic of sweet paprika spice is precisely that of its high digestibility which allows it to be rapidly absorbed by the body and also by the immune system. It is also advisable to always pay attention to freshness because, by purchasing an "old" product, it does not have a strong flavor, on the contrary it has an absolutely non-existent flavor and therefore also has no properties.

Benefits of sweet paprika

Being already specific, let's say that the sweet paprika benefits are those of being a tonic, cardio tonic and also having an antiseptic action within the digestive system. It strengthens the stomach walls, stimulates and increases their movement in order to have the security of an action that allows a high digestibility of food.

Attention that in any case you must not eat absolutely, you must still accompany it with food. In this way there is a good presence of gastric acids which are able to be balanced, in their main function, thanks to the sweet paprika benefits.

As for the heart, the beneficial sweet paprika is less aggressive than pepper or chilli. The heart is stimulated to beat and become very strong, but with a slow-release effect. This means that we will not have tachycardia problems. It is especially recommended for those who suffer from cardiovascular problems.

In addition, the sweet paprika benefits are also those of being invigorating for the muscles. By reducing the presence of fat and fat, the muscle is very toned and dry, but not dehydrated. This is an important element and characteristic that belongs precisely to the sweet paprika benefits.

How to use sweet paprika

The flavor is mild, so we get confused about how to use sweet paprika. Maybe there are users who love spicy and are disappointed with the sweet taste of paprika. Others think that it has a particular flavor, but instead they notice that it has gone to enhance another food.

Let's say that when thinking about how to use sweet paprika, we must start with the assumption that it is slightly bitter, not very spicy, but very aromatic, that is, it has a strong and pleasant scent.

It is mainly used to flavor meat and also vegetables. It is also mixed in some side sauces of these foods and fish.

Sweet paprika for sale

Curious to find out what sweet paprika really tastes like? Then you have to think about its freshness and then turn to a herbal market.

Sweet paprika sold right in health food stores could make you discover why it is actually a much loved and used spice. Also in the sweet paprika for sale online you have a good choice of product quality, you have the right information on freshness, on the origin, but above all you have different prices.

In any case, one must always turn to a certified sale in order not to have a poor product.

Pack of 500 grams of sweet paprika

Total Reviews (0)
click here write review to add review for this product.