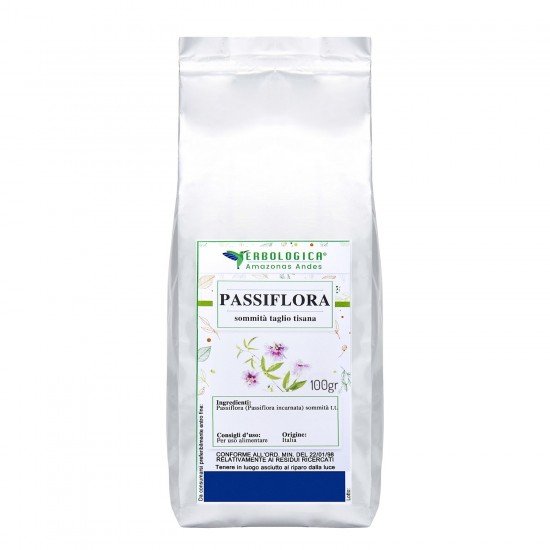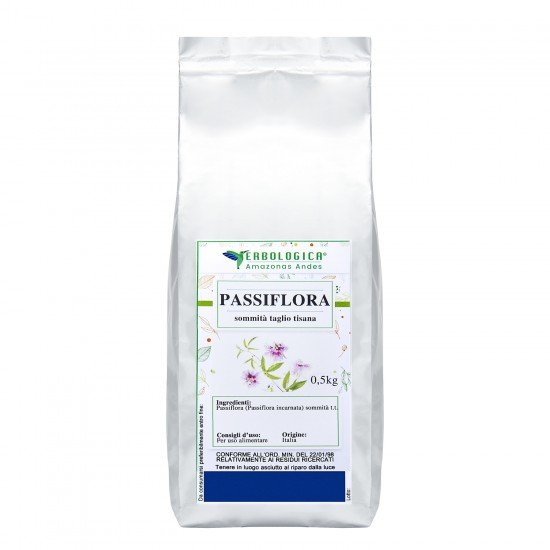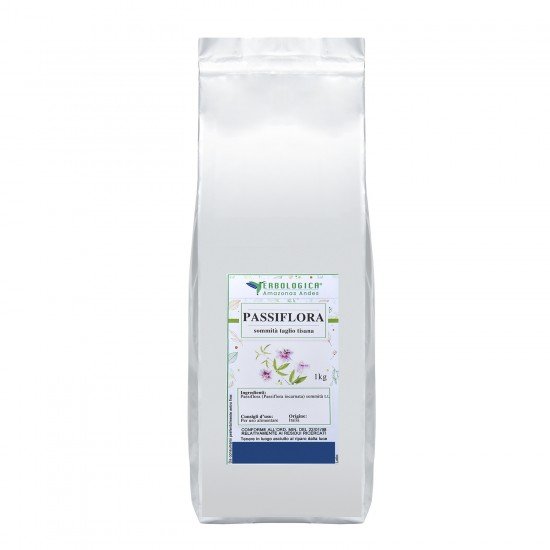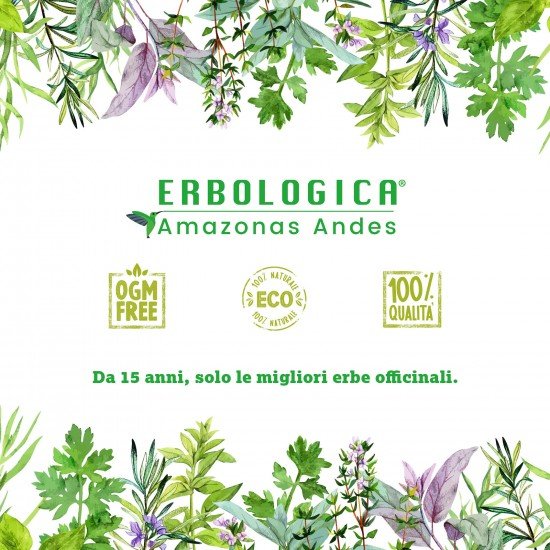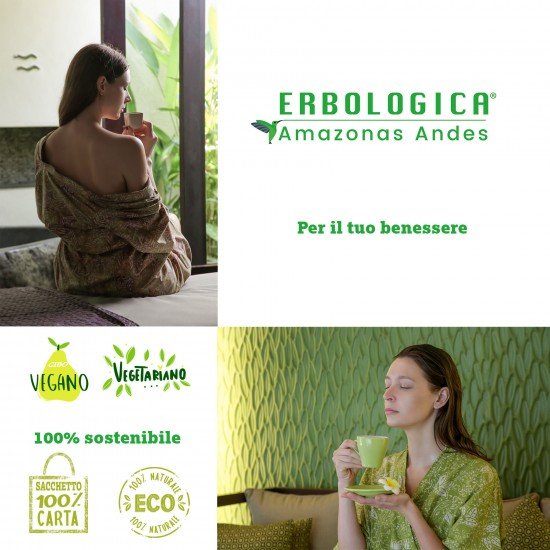 Passiflora leaves cut herbal tea
Passiflora leaves herbal tea
The passion flower has arrived in Italy, as an ornamental plant, for over 30 years, but it was not known, until a few years ago, that it is a plant that offers various benefits.

There is no doubt that in recent times there has been greater attention regarding the interest in herbal products, so the passionflower herbal tea has also become very famous. In fact, we can say that passionflower herbal tea has often been prescribed for individuals with anxious states or those suffering from panic attacks.

Passionflower herbal tea has a delicate flavor, not very herbaceous, but which also has notes similar to lavender. Let's say that it actually has a very personal taste, but for anyone who has never tried it, we give some guidelines.

Since the passionflower herbal tea is rather delicate as a flavor, it is advisable not to mix it with sweeteners, at most it is possible to use a little honey, better the wildflower that enhances and accompanies its flavor. There are also two types of blends that are currently on sale, namely the one that is composed of flowers and leaves or just the leaves.

Passiflora herbal tea benefits

We are always subject to periods of stress, strong psychophysical fatigue or even a mental fatigue that often blocks our imagination. The fault of all this is precisely the hectic life and daily problems, but this also leads us to have states of anxiety, panic attacks, insomnia or even a very restless sleep.

We make this premise because the passionflower herbal tea is useful for being able to better treat this type of annoyance. Beware that we do not say that the passion flower herbal tea benefits similar to the sleeping pill.

Inside we find many elements and essential oils that are able to guarantee a drink that allows muscle relaxation and celebration. In fact, passionflower herbal tea is useful for regulating the nervous system, stimulating brain cell regeneration and helping to develop enzymes that also allow a good cleaning of the brain surface.
Thanks to its calming effects, we also have to do with a herb that helps control adrenaline rushes that increase excessively when you are under anxiety or during a fatigue tachycardia.

Passionflower herbal tea preparation

Unlike many other herbal teas, many of the properties that are in the passion flower can be vaporized and therefore dispersed, for this reason it is very important that the passion flower herbal tea is exact.

First of all, the water is brought to a boil so that when the product is poured, it is then cooked immediately so that the herb can be "cooked" and released the right substances in a very short time. At this point it is important that you buy it with a lid so as not to disperse the steam and also the aroma. It must be boiled for at least 15 minutes, preferably on a moderate flame.

Then the herbal tea is left to cool without removing the lid. Then you filter it and you are fine. This, for the passionflower herbal tea preparation is the best method.

Passiflora herbal tea for sale

There are two places where it is possible to find passionflower herbal tea for direct sale to the customer, namely the herbalist's shop and e-commerce sites that specialize in this sector.

The main problem is finding a product that is free of preservatives and additives, which is often the case in grocery stores. On the contrary, when we talk about a herbalist's shop or even a website, we have a passion flower herbal tea for sale that is really of excellent quality. It is therefore better to prefer a purchase in these "places" while also having excellent control of spending and costs, at least you have a herb that really offers various benefits.

Properties: treats insomnia, menopausal disorders, hyperthyroidism.

Preparation: one teaspoon in 200ml of boiling water, drink 1-2 cups before bedtime.

External use: the infusion is used for compresses in the treatment of hemorrhoids.

The poultice leaves relieve the pain of burns.

Content: 100 - 500 - 1000 grams of herbal tea cut passionflower leaves

Sold by Erbologica amazonas andes international herbalist online

Total Reviews (0)
click here write review to add review for this product.