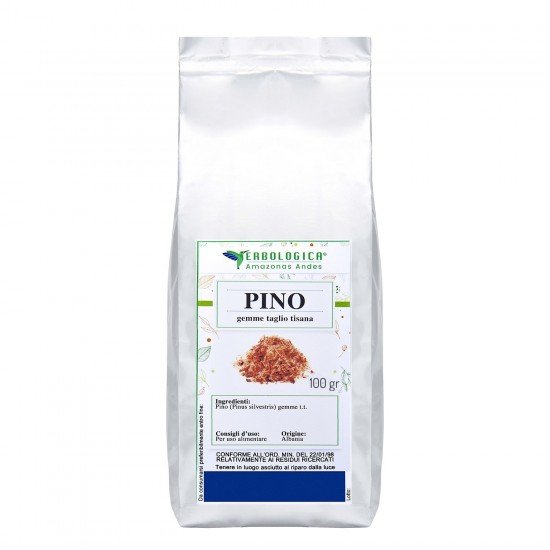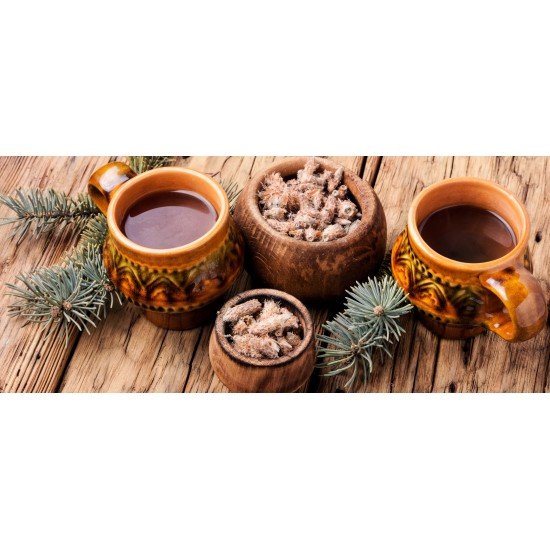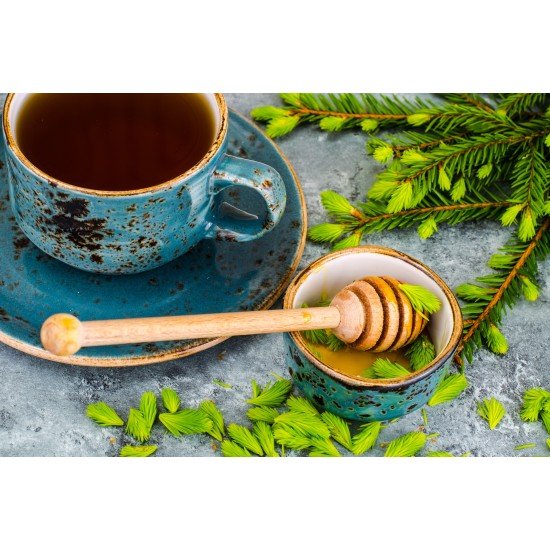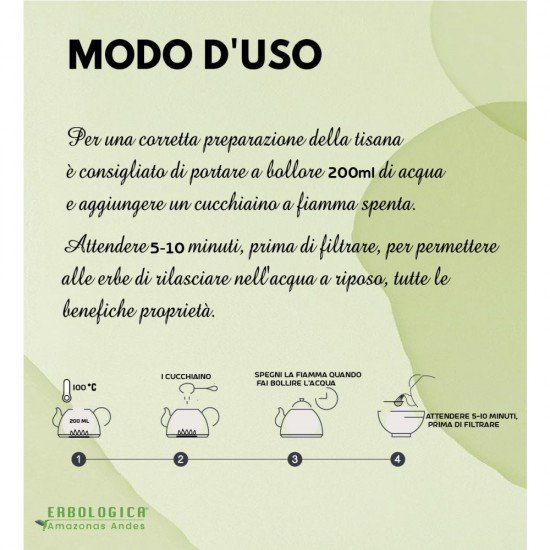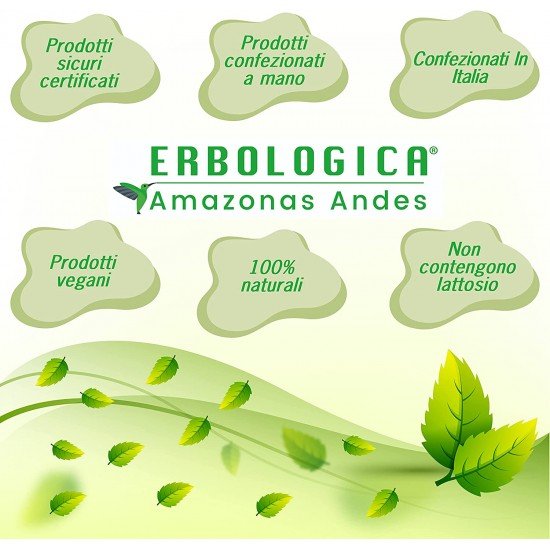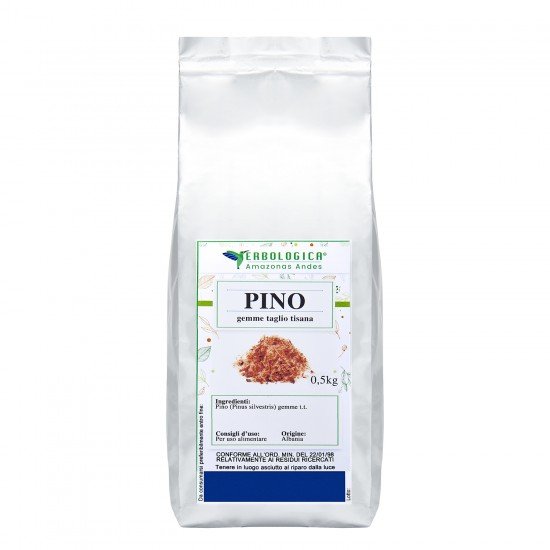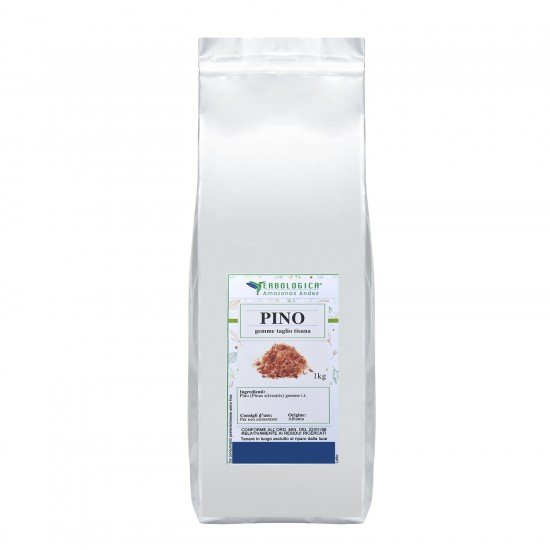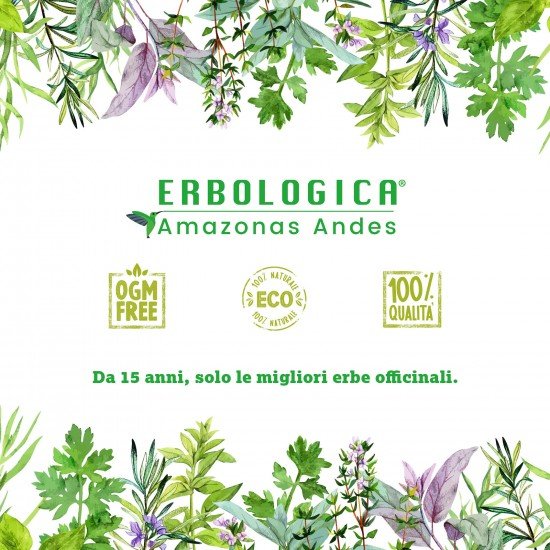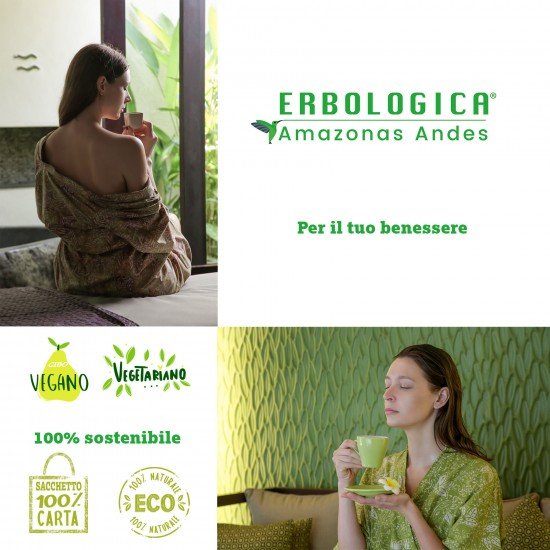 Pino Gems herbal tea
Pine buds herbal tea
In winter, the first concern for one's health is that of colds, bronchitis and sore throats. In cold weather it feeds the lowering of the immune system and consequently one has to deal with a series of annoyances that often degenerate into feverish states.

There are many medicines that we find in pharmacies that aim to cure these ailments, but there are also many herbal products that allow for excellent support, such as pine buds herbal tea.

The pine, its resin and the buds, as well as the needles, have a balsamic effect, but we don't want to focus only on the pine buds herbal tea which has so many benefits, but on its flavor.

The pine buds herbal tea is really a herbal product that allows you to have an alternative drink with a taste that is similar to mint, slightly sweeter, but very aromatic. Many are the users who have fallen in love with the pine buds herbal tea precisely because it is good both in winter and in summer.

In winter, as already mentioned, it allows you to treat various respiratory diseases. Its aroma is a soothing balm for sore nostrils and throat. If you drink it hot you are dealing with a drink that is very pleasant.

In summer, the herbal tea pine buds can be stored directly in the refrigerator. This results in a highly refreshing and tonic drink.

Pine buds herbal tea benefits

In general we can say that the Pino buds herbal tea benefits that are balsamic, antiseptic, expectorant and fluidifying as well as being antirheumatic. All properties that are absolutely useful for the treatment of feverish states, but in particular for treating colds in the best possible way. So it is important to think about its use when you are now attacked by various viruses and bacteria.

The Pine beneficial herbal tea buds that are useful for treating bronchitis, tracheitis, asthma and pneumonia. The best uses are aimed precisely at asthma and attacks that are often excessive and leave you breathless. Children who suffer from this malaise find beneficial herbal tea buds in the Pine that are absolutely useful for a reaction of the organism that occurs in a completely natural way.

Furthermore, always the Pino buds herbal tea benefits that are aimed at inflammation of the urinary tracts and in particular at chronic cystitis, prostatitis and cholecystitis. Its olioresin has calming actions for the intestine.

Pine buds herbal tea preparation

How do you prepare a good herbal tea with pine buds? A simple question, but which sometimes does not find an exact answer. In fact, like all herbal products, buds can also suffer from overcooking and damage to its flavor or internal resin.

It should be thought that there are two methods for the pine buds herbal tea preparation useful. The first is aimed at a use to calm colds and also the bronchi. The second is perfect as regards the balsamic action.

The water must be boiled and the buds then boiled for at least 10 minutes. At this point it is filtered and left to cool. I am that if we want to have a balsamic action, then the pine buds herbal tea preparation is slightly different. The water must first be boiled, then the heat is lowered and the berries are poured, after 10 minutes it goes out and covered to retain the vapors.

Pine buds herbal tea for sale

Buying pine buds is not always possible. The herbalists who offer the pine buds herbal tea for direct sale, must ensure that they are subjected to good conservation.

The pine buds herbal tea for sale online is the best choice because it offers the certainty that it is preserved in an exceptional way and at the same time at affordable as well as very convenient costs.

Property

Anti-catarrhal, balsamic, diuretic, used against chronic bronchial catarrhs.

Preparation: a teaspoon in 200 ml of boiling water, let it rest for 5 minutes,

drink 2-3 cups a day.

External use: for inhalation, boil 15 grams of buds in 200 ml of water in case of pharyngitis and tracheitis.

Brand: Erbologica Amazonas Andes international herbalist online

Content: 100 - 500 - 1000 grams of pine buds

Total Reviews (0)
click here write review to add review for this product.