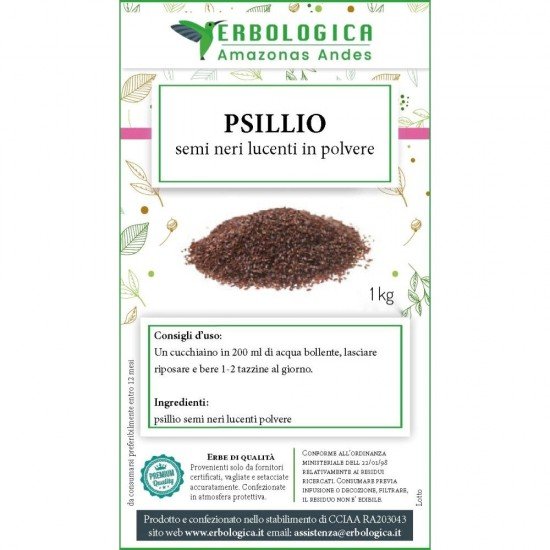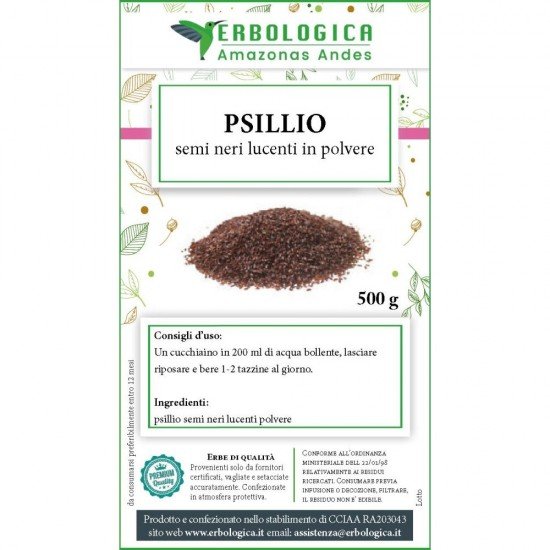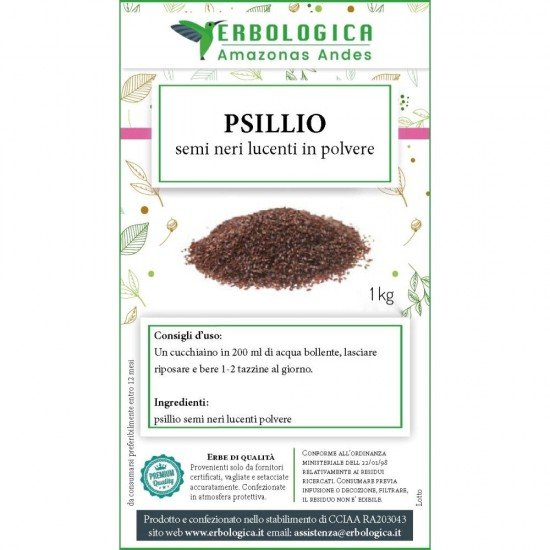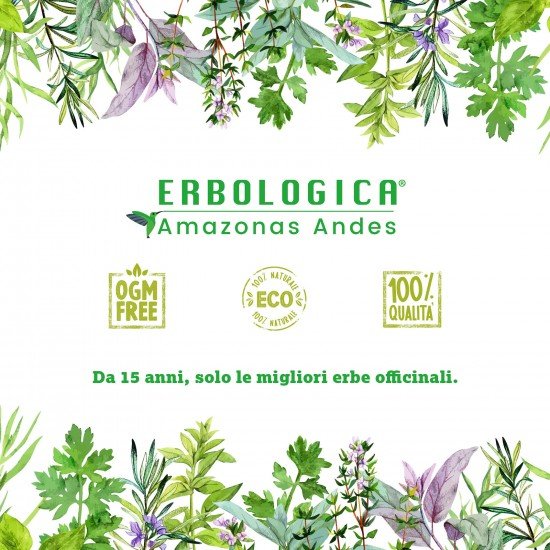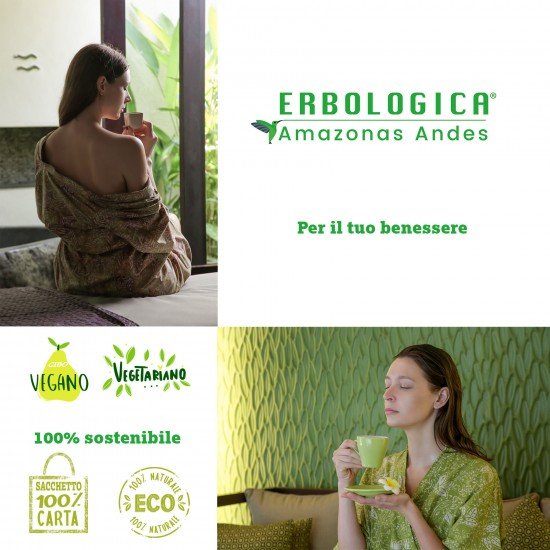 Psyllium Black Seeds Powder
Black psyllium powder
There are seeds that allow you to have a good healing effect for annoyances or even to restore the altered metabolism. Among these we find the black psyllium in herbal tea powder.

Let's say that psyllium powder can be used both to make drinks that are healing, but also by using it as a spice to be poured on sauces, meat or even on pasta. Basically you have a multifunctional product which, due to its characteristics, becomes easy to use.

Its taste is light, delicate, so it is not going to be annoying. The first method in which to use black psyllium herbal tea powder, since you have an herbal tea that has a nutty flavor that is often similar to that of sesame or pistachio.

Let's say that it has a very particular, but highly delicate flavor.

Black psyllium herbal tea can also be prepared with warm water or room water because the nutrients are released immediately. In fact, it has a large presence of elements that melt on contact with water.

Benefits psyllium black powder

There are many benefits of black psyllium powder that also label it as a homeopathic product belonging to natural medicine.

Among the first benefits of black psyllium powder, we want to enhance those that belong to the action of rebalancing the metabolism. It is a natural laxative, which activates and moves the walls of the stomach and intestines. Useful precisely for those suffering from constipation.

Also useful for those suffering from irritable colon where everything you eat causes discomfort, discomfort, increased gas or even constipation problems that last for days. Anyone with this pathology also goes to have acute pains in the abdomen that are not exactly pleasant.

Among the other benefits of black psyllium powder we also find an aid to lower cholesterol and rebalance the hormones that often cause glandular dysfunctions.

Now let's also talk about help for breastfeeding women. By taking black psyllium there is an increase in breast milk and also in the antibodies that are inside itHow to make black psyllium powder

The problem many people have when it comes to cooking or "processing" herbs is that they don't know how to make black psyllium tea powder. In fact there are specific methods in regards to extracting the right nutrients, essential oils and even active ingredients from this product.

First, one of the ways of making black psyllium herbal tea powder is in cold or lukewarm water. The powder must be poured into a small filter and left to infuse in water for a few hours. In this way it is possible to have only the useful side as regards the characteristic of the natural laxative.

While, to extract all the nutrients and decrease the laxative action, then the method of how to prepare black psyllium in herbal tea powder is to pour boiling water over it and then leave to infuse until it cools.

Black psyllium powder for sale

Herbs that are more "particular", which are not always used or well known, are difficult to find. In fact, the black psyllium powder herbal tea for sale is easily found in spice shops or on the internet. Not all herbalists are in possession of the black psyllium powder herbal tea direct sale.

The reason is precisely the fact that it is little known and therefore it is not sold like other herbs, such as tea. However, psyllium black herbal tea powder for sale online is always available.
Pack 100 - 500 - 1000 grams
Total Reviews (0)
click here write review to add review for this product.