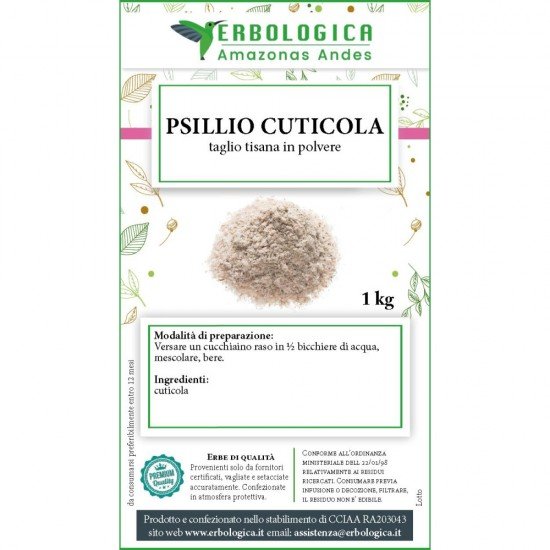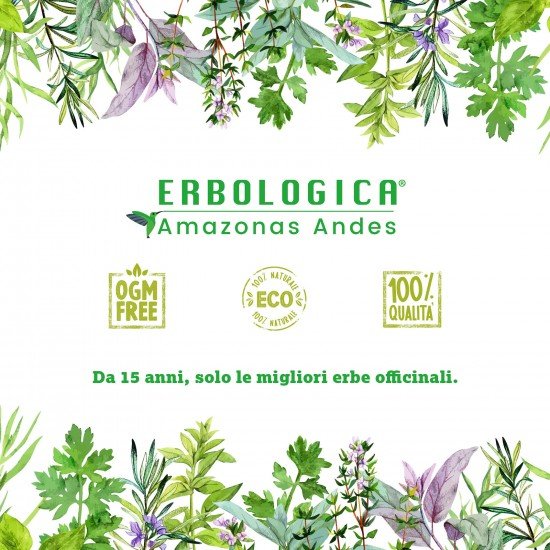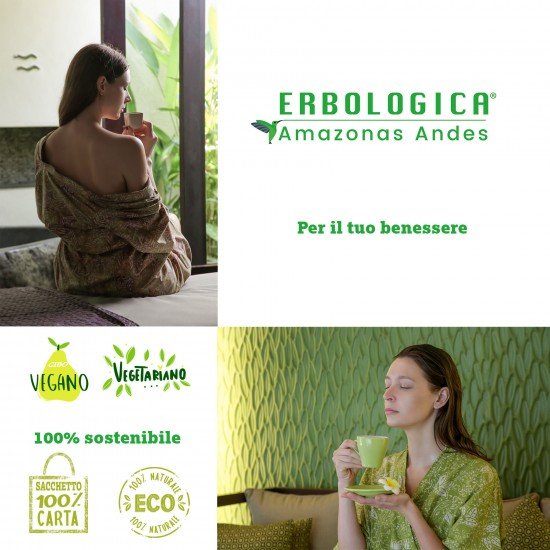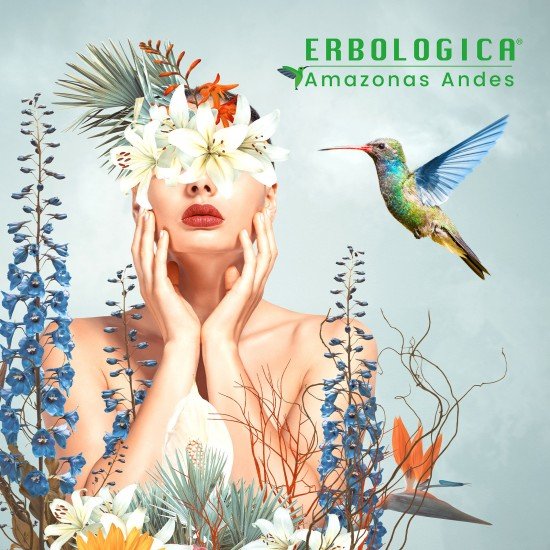 Psyllium cuticle powder
Psyllium cuticle powder
In the herbs that we traditionally use in the kitchen, we never ask ourselves how they became the protagonists of some recipes or of whole courses. Do you know that herbs have always been used as natural medicines? This is because our health and our body is very delicate and needs to recover the mineral and nutrient salts that we find in plants.

Psyllium cuticle powder is a perfect representation of what we say. In fact, it is a very used seed in traditional medicine and as a homeopathic element, but then it has become a much loved spice in the kitchen.

What is the flavor of psyllium cuticle powder? We are talking about a seed that is between poppy and sesame. Then, if we toast it, it has an intense flavor similar to pumpkin seed.

Psyllium cuticle properties

What was Psyllium cuticle used and still used for? Psyllium cuticle properties against constipation, stomach pain, cholesterol and reflux disease. Assuming it in good quantities, without obviously exceeding, you have a balance of cholesterol because the bad one is eliminated and the production of the good one is stimulated.

Psyllium cuticle toning properties also for veins and capillaries. By increasing the oxygenation of the blood, there is a good regeneration of the walls, this goes to support the heart that gets less tired.

Certainly it is important to consider that psyllium cuticle properties are often targeted to the stomach, but with good attention to helping the heart also during the digestive phase, because this is precisely the main reason why it is used in traditional and homeopathic medicine.

Psyllium cuticle powder doses

As mentioned before, psyllium cuticle powder exactly doses to follow because on the one hand it offers many benefits and on the other it offers just as many side effects. Let's say that the "greatest" damage in the event of an overdose is a strong laxative that also causes our body to lose healthy and vital fluids, as well as stimulating an abnormal movement function of the intestinal walls.

Psyllium cuticle powder doses to be taken ranging from 8 grams to a maximum of 10 grams of product per day. Among other things, when it is in the form of powder, it can also be added to flours and doughs to eat it together with foods to digest.

In the event of an overdose it will only be necessary to drink a lot for at least two days in order to "detoxify".

Psyllium cuticle powder where to find it

Although Psyllium cuticle is a herbal product, not all herbalists sell it or offer it for sale, but in the form of sale. So where to find psyllium cuticle powder? Let's say that currently there are many shops selling organic products and also selling vegan foods that have decided to put it among the products on display.

Only these shops are not found in every single Italian municipality. Where to find psyllium cuticle powder? The answer is always the internet, here you will find specialized sites that can satisfy your request and also have very affordable prices for a quality product.

Psyllium cuticle price

The cost of herbal products often makes us panic because, in addition to not knowing how much they cost, we don't even know how to make a comparison between purchases on the internet and those that are in physical stores. The psyllium cuticle price is around 20 euros per kilo. Sometimes we can even find half a kilo for 8 euros, but it also depends on where it comes from.

The choice must always be made with the certainty that it is a herbal product and consequently that it can contain many nutrients within it, without the presence of preservatives or elements abnormal to its original composition.

1 kg pacK
Erbologica brand amazonas andes
Our herbs are packaged in a protective atmosphere or in a vacuum to preserve the active ingredients naturally contained in the plant from oxidation.

The product is COMPLETELY NATURAL and GMO FREE. The residue is not edible.
Erbologica offers traditionally grown herbs and guaranteed and certified wild herbs
Only safe and effective products.
Before being placed on the market, the products must pass a careful analysis of microbiology, pesticides, heavy metals, radioactivity and aflatoxins. Once all these tests have been carried out, the products pass our quality control and are marketed.
N.B. The product can also be consumed cold and maintains its properties unchanged.
Total Reviews (0)
click here write review to add review for this product.