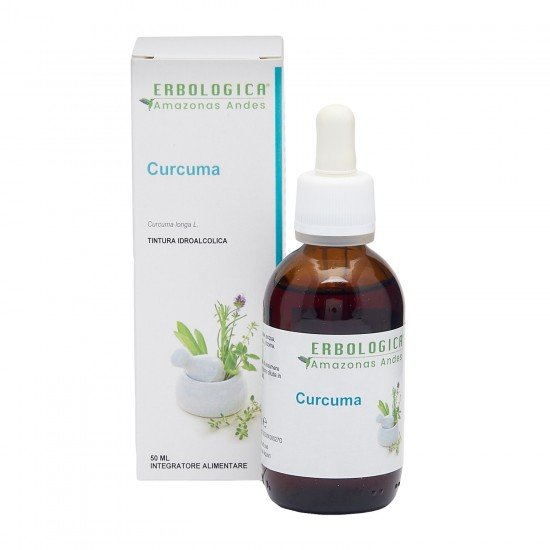 Turmeric hydroalcoholic tincture
Turmeric hydroalcoholic tincture
Benefits
Turmeric mother tincture offers a wide range of health benefits, thanks to its powerful therapeutic properties.
One of the main benefits of turmeric is the ability to reduce inflammation in the body.
Chronic inflammation is linked to a number of chronic diseases, including heart disease, diabetes
Curcumin, the main active compound in turmeric, is known for its powerful anti-inflammatory properties, which may help reduce the risk of inflammatory diseases.
Additionally, turmeric mother tincture is full of powerful antioxidants that help protect cells from damage caused by free radicals.
Antioxidants play a key role in maintaining overall health and reducing the risk of age-related chronic diseases.
Also known for its anticancer properties, which can help prevent cancer cells from forming and spreading in the body.
Another important benefit of turmeric tincture is its potential to support digestive health.
Turmeric mother tincture can help reduce symptoms of indigestion, improve liver function, and promote healing of gastric ulcers.
It may play a role in managing diabetes by helping to improve insulin sensitivity and regulate blood sugar levels.
Ingredients
Natural alcohol, water, Turmeric (Curcuma longa L.) rhizome.
Dosage
It is recommended to take 20-50 drops, 1-3 times a day diluted in a little water, before meals.
Since it is a vegetable product, a background deposit could arise, which does not preclude its quality.
It is recommended to shake the bottle well before use.
Warnings
Keep out of reach of children under 3 years.
Do not exceed the recommended daily dose.
Supplements are not intended as substitutes for a varied and balanced diet and a healthy lifestyle.
In case of alterations of liver function, biliary function or gallstones, the use of the product is not recommended.
If you are taking medications, it is advisable to consult your doctor.
storage
Store in a cool, dry place, away from heat sources.
The expiry date refers to the product correctly stored in intact packaging.
Format
Bottle of 50
Total Reviews (0)
click here write review to add review for this product.