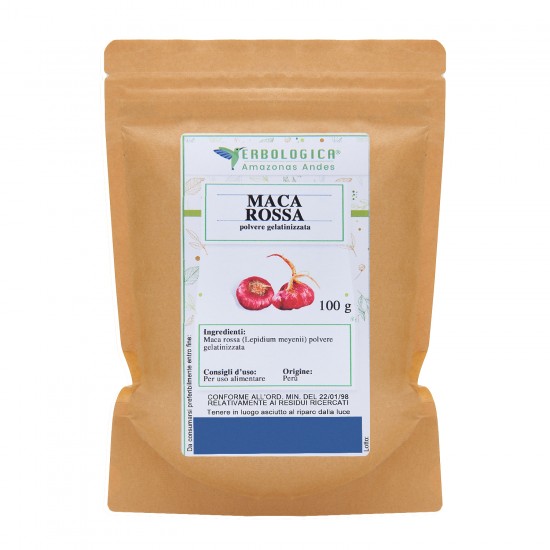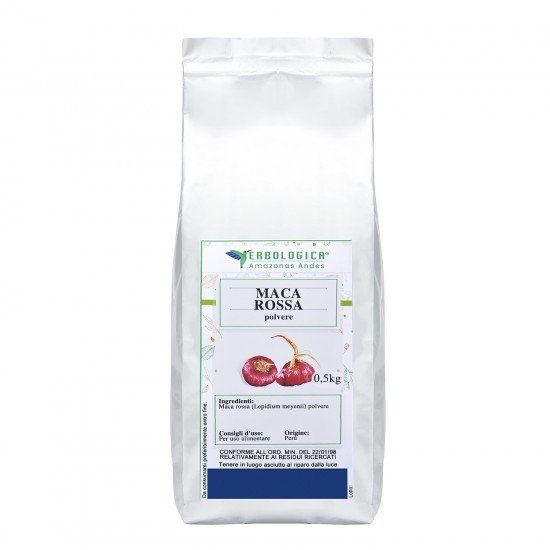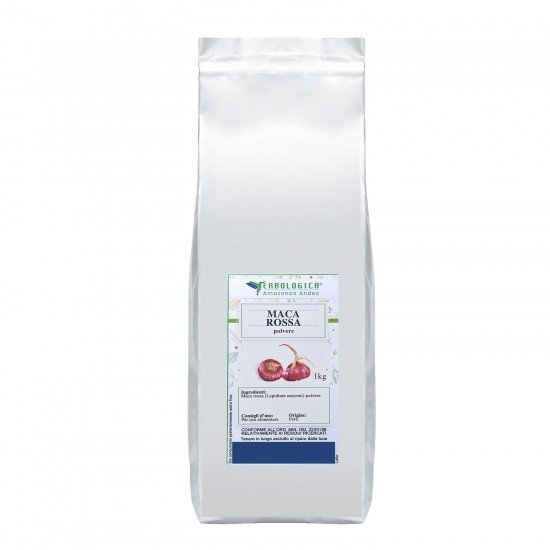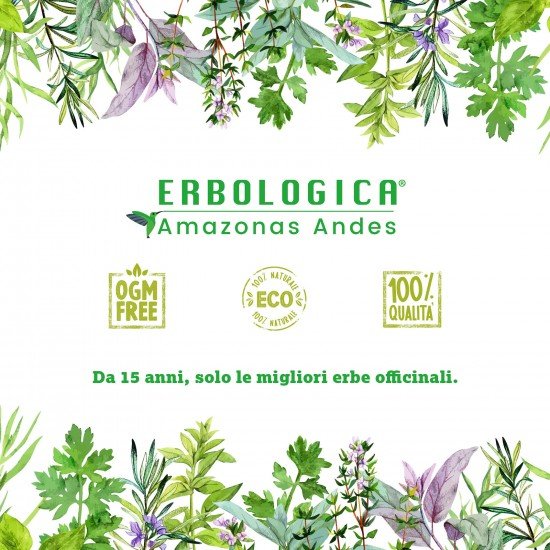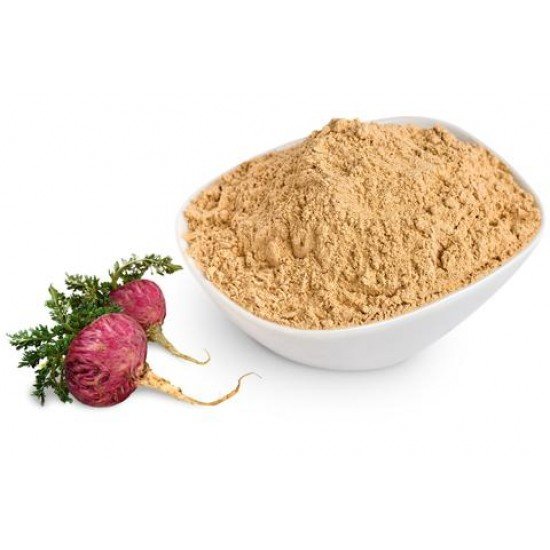 Red maca powder
BENEFITS:
Maca powder is used as a natural energy supplement, it has a very delicate flavor, similar to that of carrots. The sweetish element is given by beta-carotene and also by the presence of some essential oils that we find inside the pumpkin.

Maca benefits: red maca powder gives targeted benefits to mental concentration and learning. It manages to guarantee an improvement in memory by stimulating the brain cells and making the mind more reactive. In fact, it is also used in the treatment of Alzheimer's, which is why maca is often used as a component within some drugs.

Red maca contains more antioxidants, carotene, niacin, vitamin C and zinc than other types of Peruvian maca. Anyone suffering from periods of stress can use natural maca drinks. It also has benefits for the treatment of the prostate, decreases inflammation and other ailments that derive from this pathology.

Maca powder is an element that lends itself to many uses, it is used for both savory and sweet recipes. The best method is to use it by mixing it with the flours of the dough, giving the dishes its multiple benefits and nourishing properties.

Red maca powder is useful for:

• Increase the level of the body's immune system.

• Improve memory and concentration.

• Tone, regenerate, give more energy to the body.

• Restore the capacity and balance of the body and mind.

• Use as a supplement to practice sports.

METHOD OF USE:

The recommended dose is 5 to 10 grams, which corresponds to 1-2 teaspoons of maca powder that can be safely taken every day. Red maca powder can be mixed with milk, juice, or your favorite daily drink.

Our maca comes directly from Peru

Contents: 100 - 500 - 1000 grams bag of red maca in gelatinized powder

On sale at Erbologica International Herbalist shop online

Total Reviews (0)
click here write review to add review for this product.