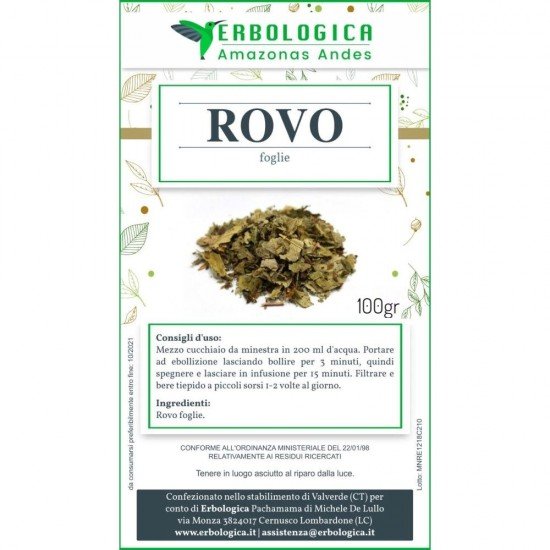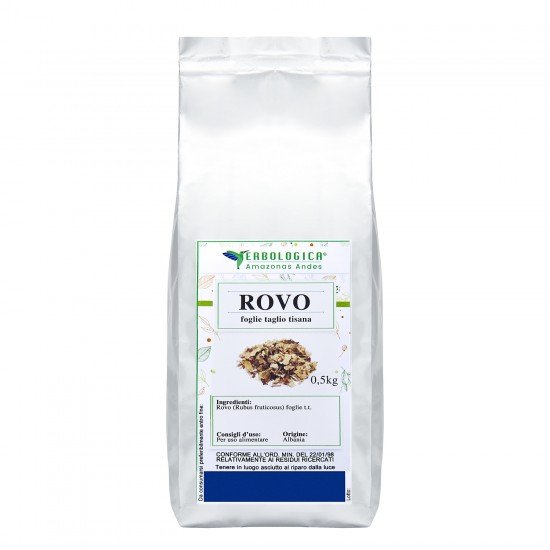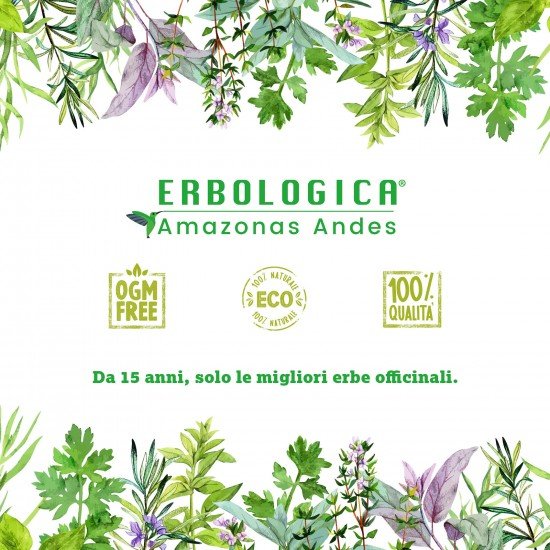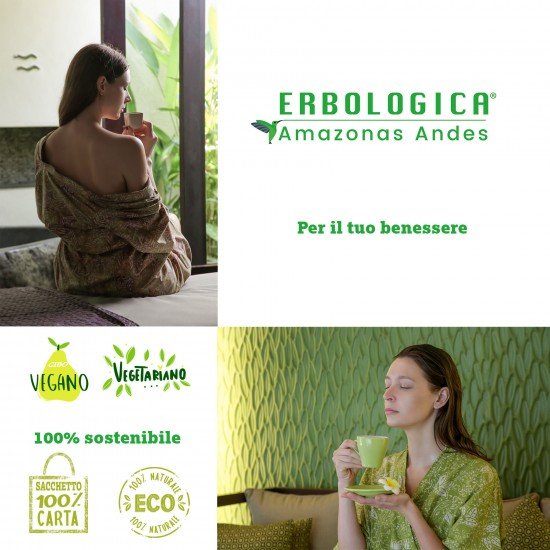 Bramble leaves cut herbal tea
Bramble leaves herbal tea
The poems, tales and stories that belong to the early 1900s always had the surrounding vegetation as protagonists. How many times have we read about the bramble, a wild shrub that is part of the Mediterranean scrub? Infinite! Its leading role is also given by the fact that it is a popular medicine herb.

The bramble leaves herbal tea was a medicine within everyone's reach, even the poor laborers and shepherds. People in close contact with nature used to use natural medical remedies to take care of their health. In the bramble leaves herbal tea we also find many properties that are useful for beauty care.

Both the herbal tea and also some pulps given by the fruits and leaves help to have good skin care, have an optimal healing action and are also invigorating.

In any case, the bramble leaves herbal tea is a drink that helps to purify immediately. Perfect for anyone on a diet, but also for users who want to keep fit as it reduces the sense of hunger.

Bramble leaves benefits

Being considered a medical plant, belonging to folk medicine, the bramble leaves various benefits that are not limited to a single part of the body. Already talking about its herbal tea it has been noted that it is also useful as a cell regenerator for the care of one's beauty.

However, the bramble leaves benefits which are aimed at an antibacterial action. The shepherds often drank it to eliminate the damage from dysentery that could develop due to water that was not pure, but that they drank normally.

To be more specific about the useful benefits bramble leaves, we see that it is useful as:

- Antibacterial

- Useful for the intestinal flora

- Eliminate dysentery

- Helps in constipation

- Purifies the body

- It has anti-inflammatory actions

Another "traditional" use is against urinary infections that are caused by pathogenic bacteria and microorganisms or for sore throats that derive from plaques.

In short, the bramble is very feared by bacteria and viruses. Still talking about the uses in the past, the leaves of the bramble were also used as stuffing in beds or pillows to keep them healthy. It sounds unbelievable, but in the past they certainly knew more than we do today, about the benefits of herbs.

Bramble leaves herbal tea preparation
Both the dried and fresh leaves of the bramble offer a good flavor when you want to have a herbal tea. In fact, they both have flavor differences, but it is important to consider that they have properties that then remain unchanged.

For the bramble leaves herbal tea simplified preparation, let's see the method with fresh leaves. They must be broken up. The water is boiled and then poured over the product. At this point it is left to infuse for at least 5 minutes and it is filtered.

The dried leaves have a more herbaceous flavor, so the bramble leaves herbal tea preparation for this type of leaf must be directly on fire. Take the saucepan, let the water boil and then pour in the product to cook for at least 10 minutes.

Bramble leaves herbal tea for sale
The bramble leaves herbal tea for sale in winter always costs more than the same product purchased in summer. This is because it is excellent against sore throats and against fever or bacteria that attack the stomach.

In order not to run into an excessive cost that you will find in herbalists, the bramble leaves herbal tea for sale on the internet is a valid alternative. Of course, you can also compare the costs and maybe choose different qualities that also offer different flavors based on the drying of the leaves.

Bramble leaves cut herbal tea 100 - 500 grams

Properties: astringent, diuretic, against diarrhea, enteritis, throat diseases.

Preparation: one teaspoon in 200ml of hot water, drink 2-3 cups a day.

External use. decoction is used for gargling against inflammation of the throat.

Content: 100 - 500 grams of bramble leaves cut herbal tea

Sold by Erbologica amazonas andes international herbalist

Total Reviews (0)
click here write review to add review for this product.