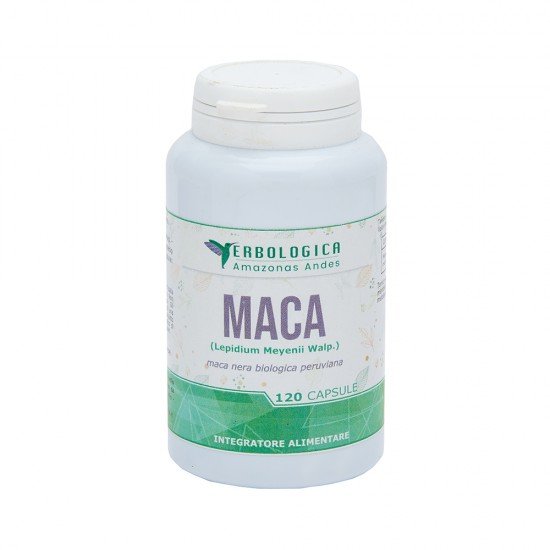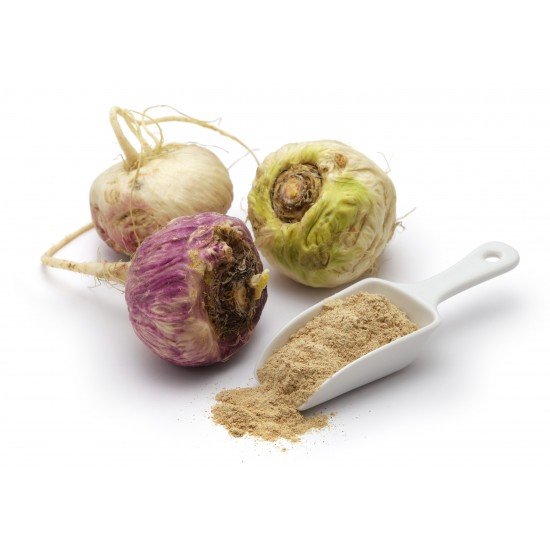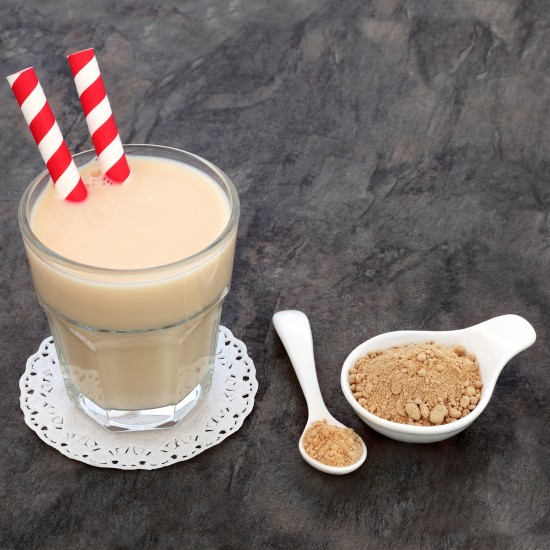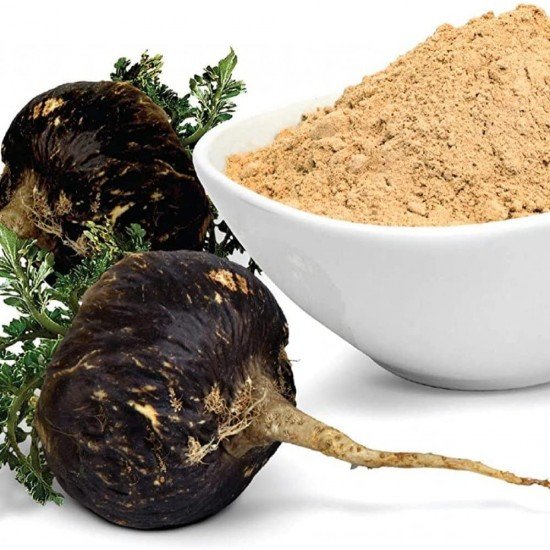 black maca capsules
BENEFITS:
Maca root (Lepidium Peruvianum) is considered a natural nutrient, which increases resistance to disease, strengthens the immune system, and relieves other very common ailments such as stress and fatigue.

It contains a number of biologically active compounds which are responsible for many benefits. In fact, in the composition of maca there are 31 different minerals, vitamins, fatty acids, sterols and 50 phytonutrients.

Maca benefits: black maca is 3 times more potent than yellow maca, contains minerals such as calcium, magnesium, manganese, copper, iron, zinc, vitamins C, E, D, B1, B2, B12, riboflavin, thiamine, and ascorbic acid . Its benefits also derive from the fact that it is an adaptogen, which is why it supports the body and helps increase resistance against disease and fight stress.

Maca has been used for centuries by the Peruvian population living in the highlands of the Andes, given the nourishing and beneficial properties useful for reinvigorating couple relationships.

METHOD OF USE:

Maca offers multiple benefits for everyone, so its intake greatly improves situations in which you are subject to stress or you need to strengthen the immune system to make the body more vigorous.

For a correct integration we recommend taking 2 to 6 capsules a day after meals.

Peruvian maca is also suitable for all athletes or people subject to physical exertion because it increases endurance, prevents osteoporosis and improves performance.

Black maca capsules, 100% natural product, original from Peru without preserves.

Contents: 120 capsules of gelatinized natural black maca.

Our maca in capsules is gelatinized, following a process that helps to increase its assimilation and digestion, qualifying it as a premium quality.

It has no contraindications.

Our maca in capsules is certified natural.

It is grown in Junin Peru and is an original Peruvian product.

Sold by Erbologica Amazonas Andes

Total Reviews (0)
click here write review to add review for this product.