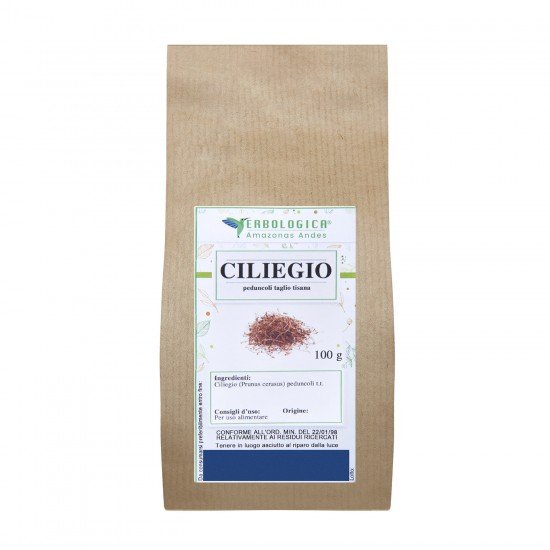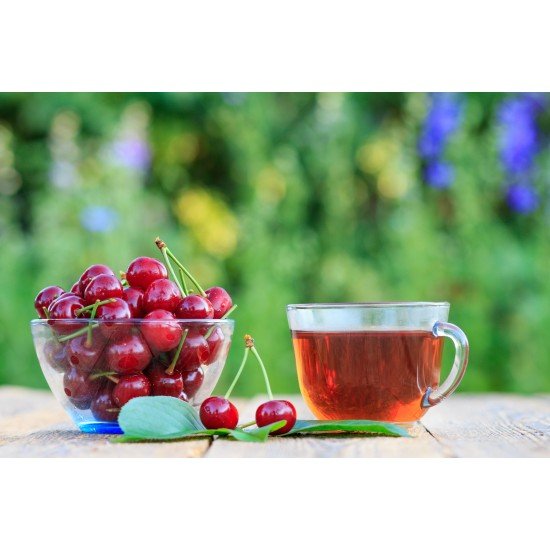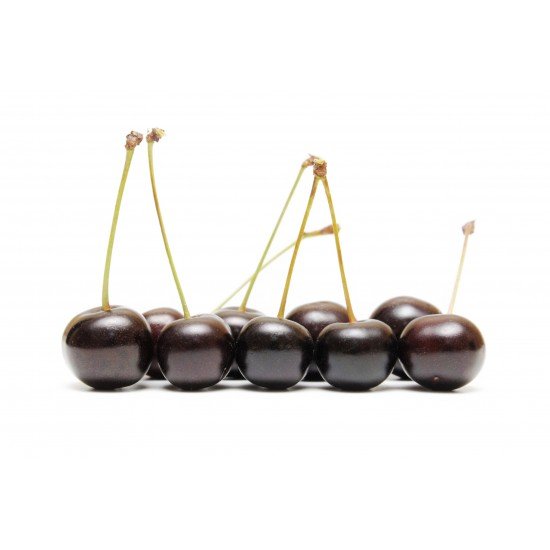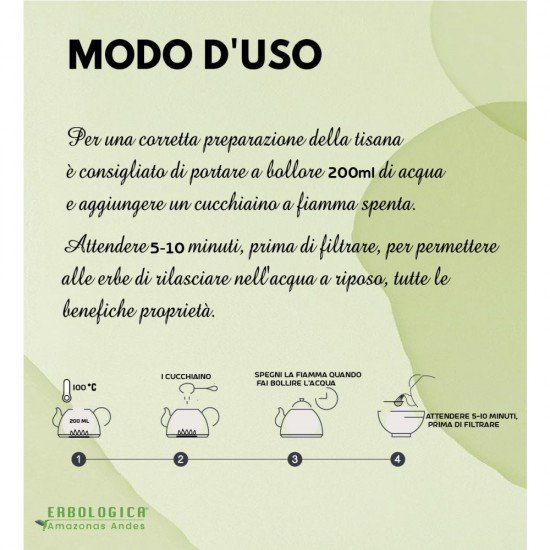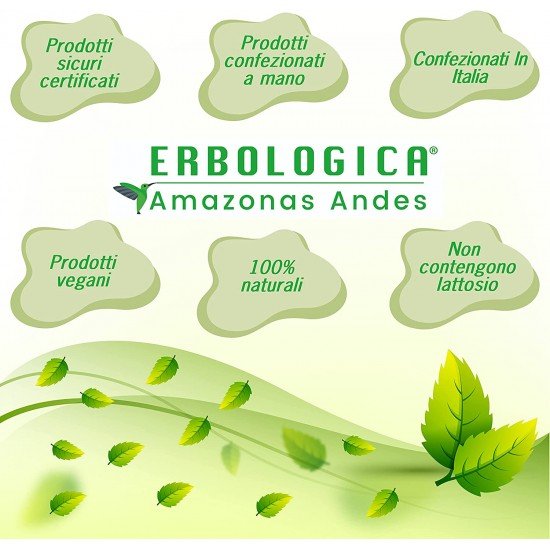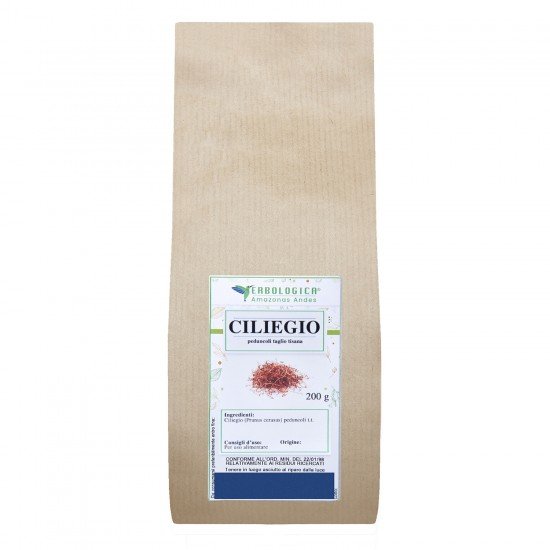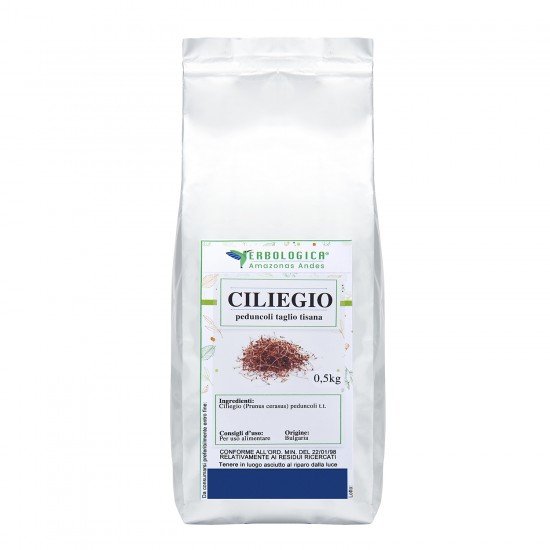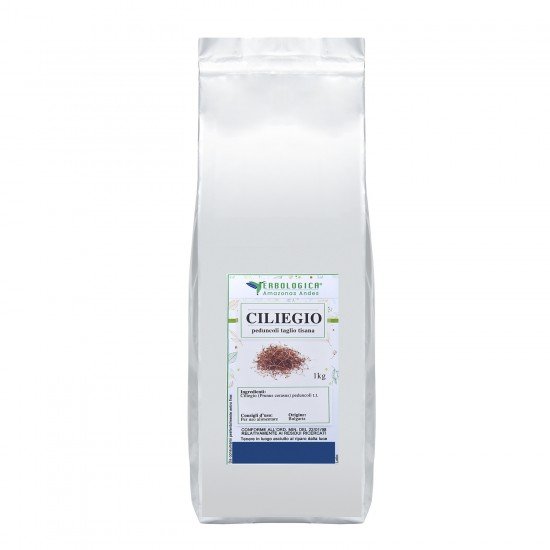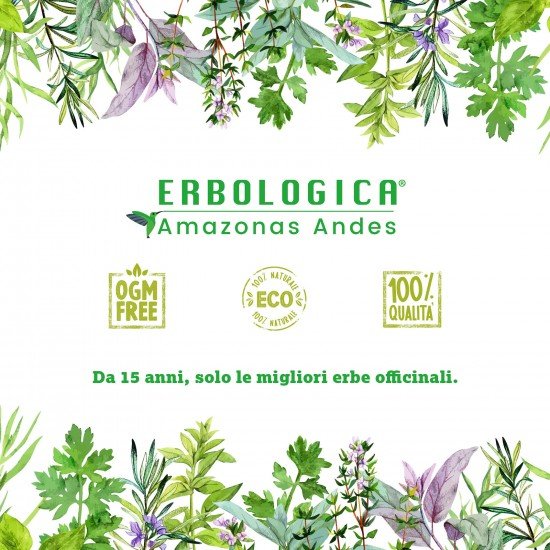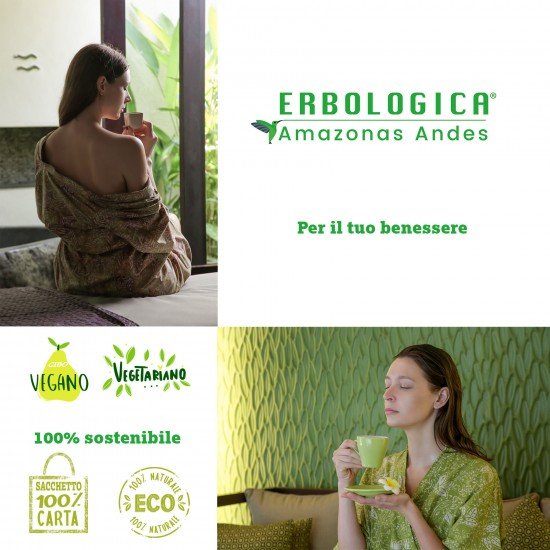 Cherry peduncles cut herbal tea
BENEFITS:
The cherry peduncles are the thin twigs that join the fruit to the branch, with which draining and purifying herbal teas can be prepared, widely used in case of water retention and cellulite.

The cherry stalk contains a large presence of mineral salts and vitamins which, combined with flavonides, allows to stimulate the production of hyaluronic acid and collagen. Cherry peduncles have antioxidant properties, that is anti-aging, they help to keep the skin toned and firm and to counteract excess fluids.

METHOD OF USE:

External use: to prepare the decoction, pour 6 grams of cherry stalks in 100ml of water, soak a cloth and apply to the affected areas. Use for skin that is irritated, chapped or with dilated capillaries.

Preparation of cherry stalks infusion: pour 3 grams of cherry stalks into 100ml of water, bring to a boil and let it boil for 3 minutes. Let it rest for 15 minutes and drink one cup warm in the morning and one in the evening, on an empty stomach. Excellent in case of kidney stones, nephritis, cystitis.

Other names: Prunus Cerasus

Cherry peduncles herbal tea 100 - 200 - 500 - 1000 grams

Total Reviews (0)
click here write review to add review for this product.