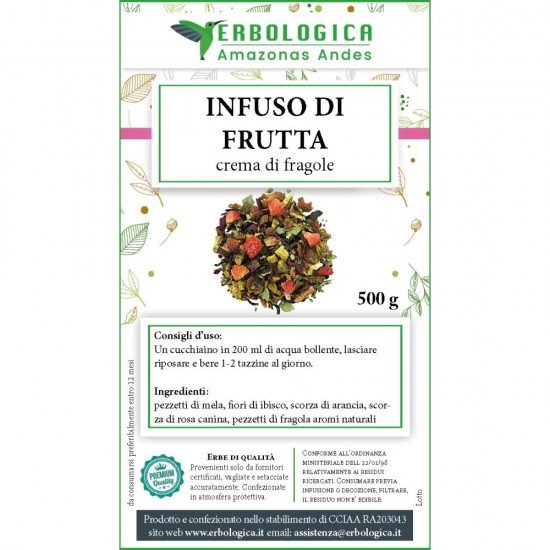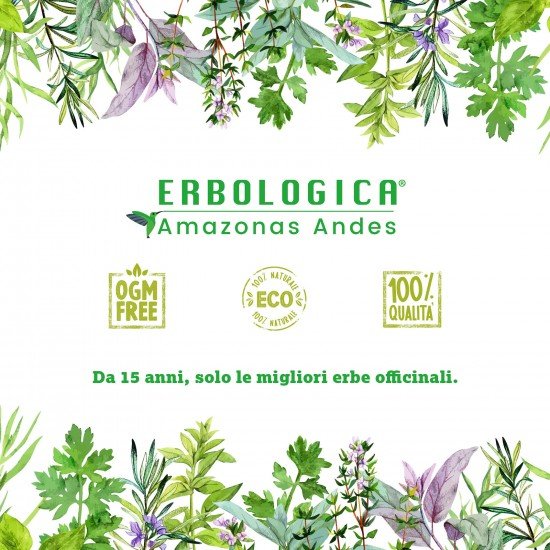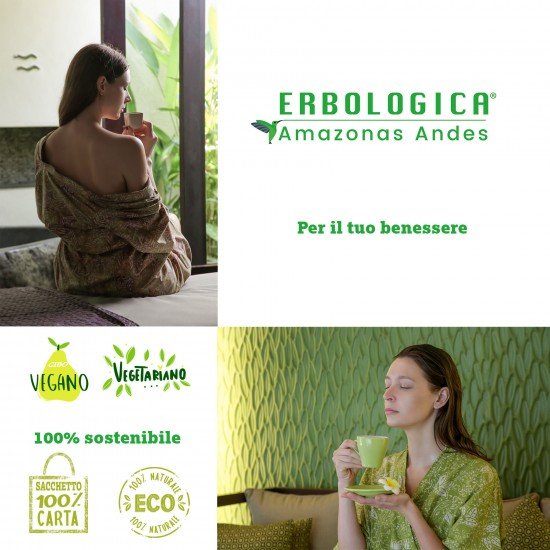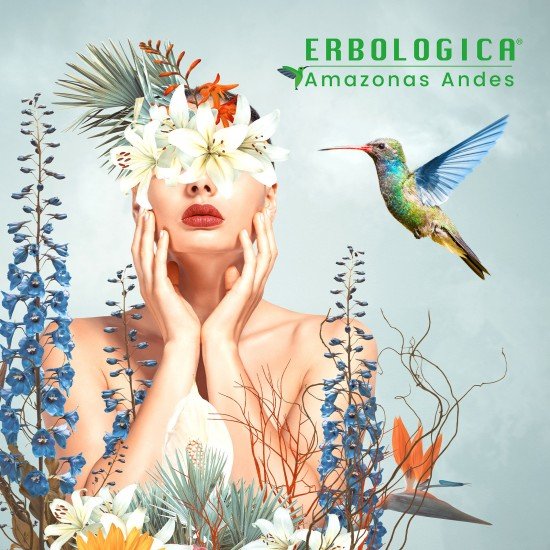 Compound strawberry infusion
Compound strawberry infusion
Strawberries have many benefits that are useful for our body, but too often we forget them.

Eating fruit is good, especially when it comes to strawberries, but you must also know it. It is not enough to eat and digest it, some elements are taken directly and exclusively from a strawberry infusion. In fact, the seeds are not always easy to digest and many times they also cause reflux problems.

So it is important that there is a clarification on what the characteristics of the strawberry infusion are and why it should be taken every now and then. Of course it is good that precisely in summer, when it is the period of the birth of this fruit, you go to take it and drink it as a herbal tea or even as a strawberry infusion.

We can also put it in the fridge to have a fresh drink that is good for you, which is refreshing and which helps us to have an improvement in our body.

First of all, it must be said that the beneficial strawberry infusion still has a very good flavor, not excessively sugary, but not too grassy. We are talking about a drink that allows it to be tasty without necessarily having to sweeten it with sweeteners or external elements.

Benefits Strawberry Infusion

To appreciate an infusion or a herbal tea, you must also know what its benefits are, otherwise you risk not understanding why it is good to take it. In the strawberry infusion there are benefits that are also antioxidants. Nutrients are also used to have cell regeneration and to tone some internal organs.

The beneficial strawberry infusion has a good purifying action for the liver and also diuretic. The strawberry infusion has highly draining benefits that are also suitable for people who often suffer from water retention and also from poor circulation.

Thanks to the presence of few sugars which are also completely natural, there is an optimal action for regulating insulin and the production of platelets in the blood. At this point it is good for diabetic subjects to take one or more cups a day.

For cellulite, the strawberry infusion has reduction benefits that dissolve the pads and therefore make the fat much easier to dispose of. This means having a tonic beauty action for the body and muscles.

Strawberry infusion preparation

For the DIY strawberry infusion, that is, using a product or fruit that is absolutely fresh, it is important to think that there is a boiling of the strawberries from which to draw the juice. Strawberries

they must be thoroughly cleaned and washed, then poured into boiling water for at least 10 minutes. Only then is it filtered and drunk.

You can also dehydrate or dry strawberries so you can have them even in winter. This will require a much simpler, but still very healthy, strawberry infusion.

In the end it is good that we prefer the infusions that are commercial and that we buy in all supermarkets or herbalists.

Strawberry tea for sale

The strawberry infusion for sale must be a fresh product or one that is in any case full of many nutrients. For this reason, the best-selling strawberry infusion is the one we find in herbalists, on websites that are aimed at a specialized herbalist sale or even directly in organic stores.

This still means having a good product that gives the right characteristics and nutrients. According to the demand and the quality you want to have, you have a good choice of products. Obviously, it is always the customer who must know and choose what in the end he wants to drink, but the strawberry infusion for sale on the internet or in herbal medicine is always the right and satisfying choice.

Try it cold in the summer
Ingredients
Pieces of apple, hibiscus flowers, orange peel, rosehip peel, pieces of strawberry natural flavors
Our herbs are packaged in a protective atmosphere or vacuum-packed to preserve the active ingredients naturally contained in the plant from oxidation. The product is COMPLETELY NATURAL and NO GMOs. The residue is not edible.
Erbologica offers traditionally grown herbs and guaranteed and certified wild herbs
Only safe and effective products.
Before being placed on the market, the products must pass a careful analysis of microbiology, pesticides, heavy metals, radioactivity and aflatoxins. Once all these tests have been carried out, the products pass our quality control and are marketed.
N.B. The product can also be consumed cold and maintains its properties unchanged.
Pack of 500 grams