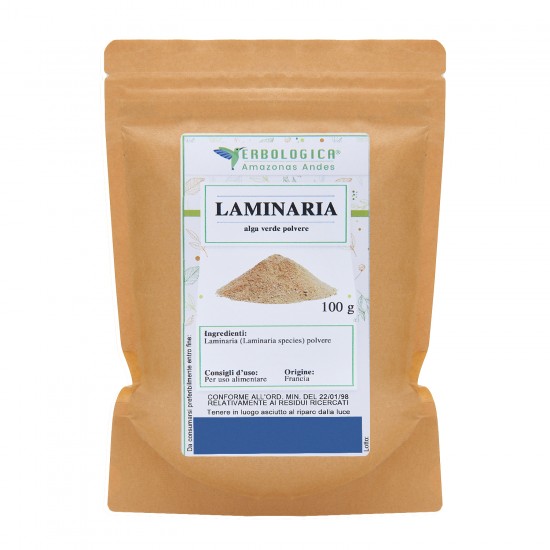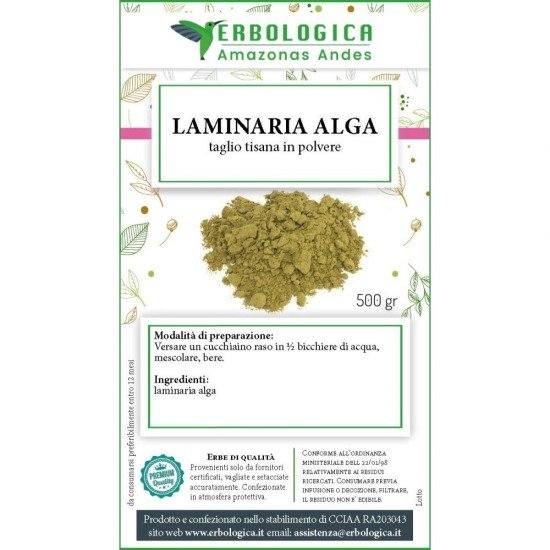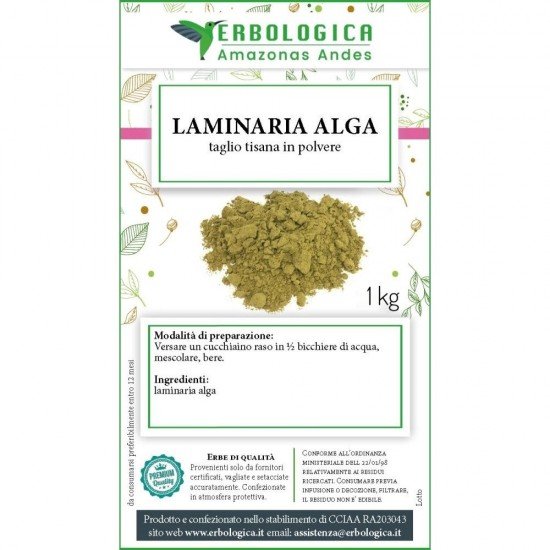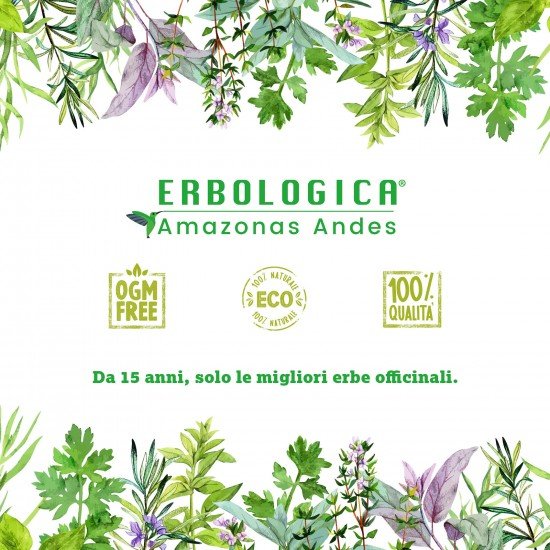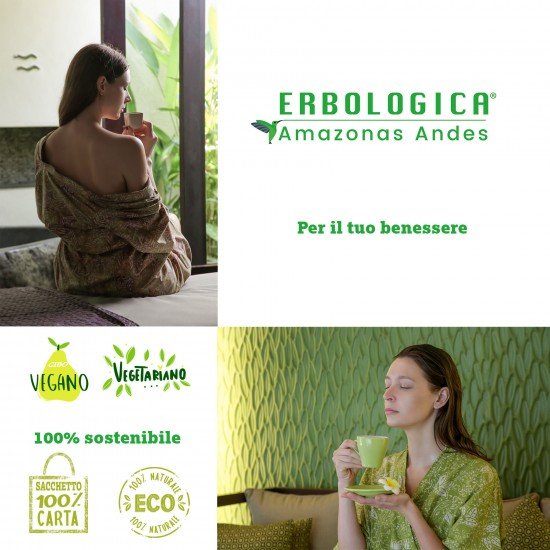 Laminaria seaweed powder
Laminaria seaweed powder
The superfoods that are attracting many consumers, also because they have a greater knowledge of the benefits of these foods, have great qualities and active ingredients. We are talking about the laminaria alga in powder which in nature appears as a brown alga of several meters.
It is harvested when there is low tide and then a completely natural drying process is carried out. This allows you to always have an excellent retention of nutrients and consequently, the laminaria alga in powder, is very rich in mineral salts and many enzymes found in fish meat.
Only when it becomes completely dried, the laminaria seaweed is then pulverized.
Its flavor is rather delicate, at least compared to other algae that belong to the same family. Let's say that in the end we are talking about an element that is certainly very good, energetic and with a very pleasant taste.
Benefits Laminaria Powder
Laminaria seaweed is very rich in minerals, such as iodine, iron, magnesium, potassium and calcium. Recommended precisely for users who have bone or who have a pathology aimed at bone degeneration. It has a high folic level and several vitamins. Finally it also has a large amount of trace elements.
Beneficial laminaria powder is considered an eclectic seaweed, that is, used medically to help find a new well-being.
Laminaria powder benefits aimed at eliminating cellulite and reducing the presence of fat pads. Eliminates water retention and helping blood circulation so that there is relief in the legs and thighs as well. Often these are the most painful parts and consequently there is a need to find products that are natural and that stimulate circulation in order to reduce swelling.
Helps to preserve the health of the epidermis. In fact, laminaria in powder "repairing" benefits, that is, they are able to guarantee good cell regeneration and reduce the presence of signs or scars. In fact, it is useful precisely for having a very effective anti-aging action.
Laminaria powder how to use it
How to use laminaria powder and when? Beware that it is an alga that is often used for cosmetic use. In the sense that it is an ever-present component within beauty or regenerating masks, creams against aging, it is used for creams against cellulite and which are also slimming.
Among other things, it is useful for combating the signs of scars or those that remain following severe acne. It reduces stretch marks and therefore makes the skin very elastic and particularly firm.
Laminaria powder for sale
Superfoods, even if they are becoming very well known and particularly "purchased", sometimes it is difficult to find them. In fact, the powdered laminaria pin sold in physical stores, becomes almost impossible to find. There are pharmacies that sell them, but because they also deal with products that are cosmetic.
Herbalists can have laminaria in powder for direct sales, but it is also good to check the quality of the product itself.
In the end it is always recommended to deal with the world of the internet, how but? Here you can find both good prices, different quantities and also check the provenance so that you have a product that is exactly of exceptional quality.
Considering all this, it is normal for users to turn to the internet world for their purchases, considering the vast breadth of products.
Content 100 - 500 - 1000 grams
Total Reviews (0)
click here write review to add review for this product.