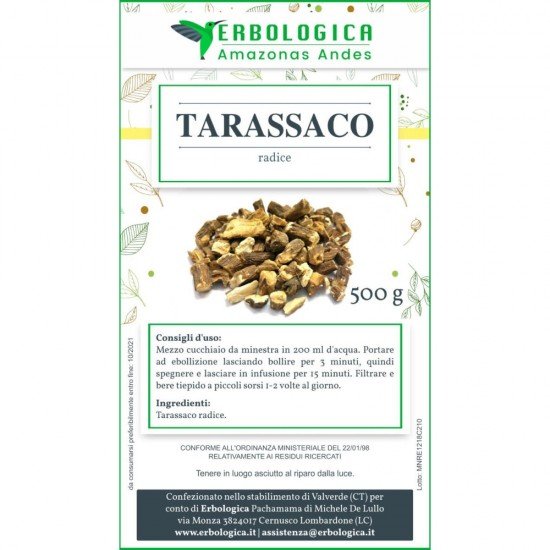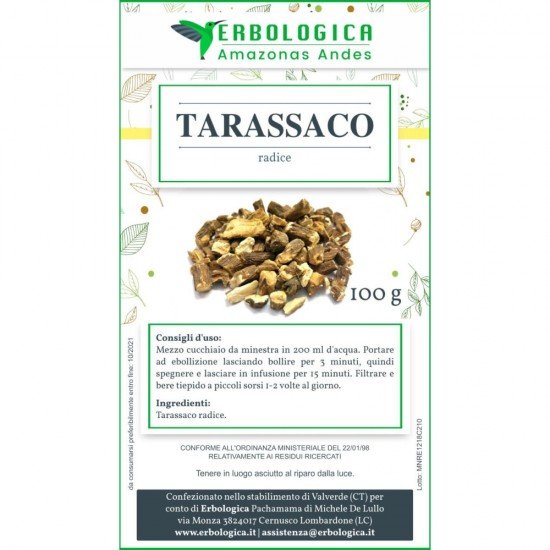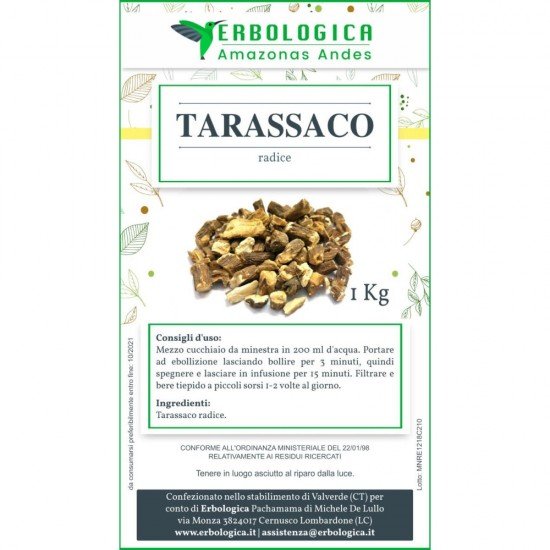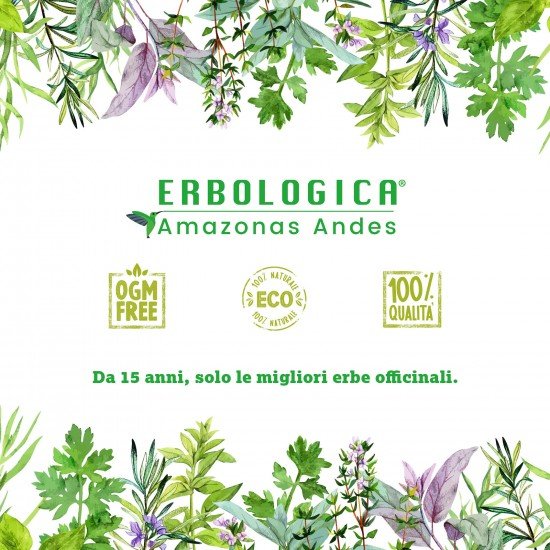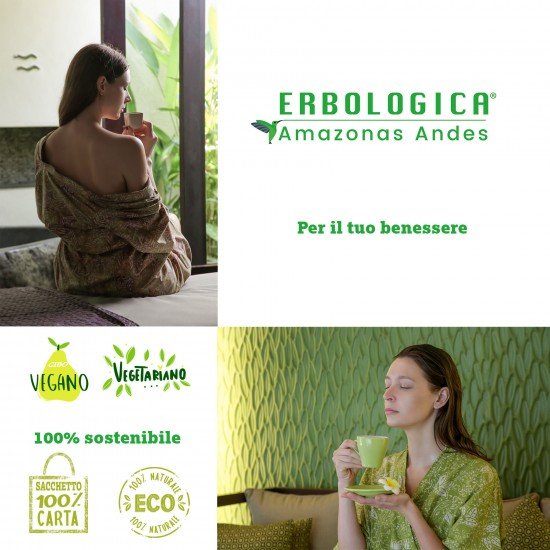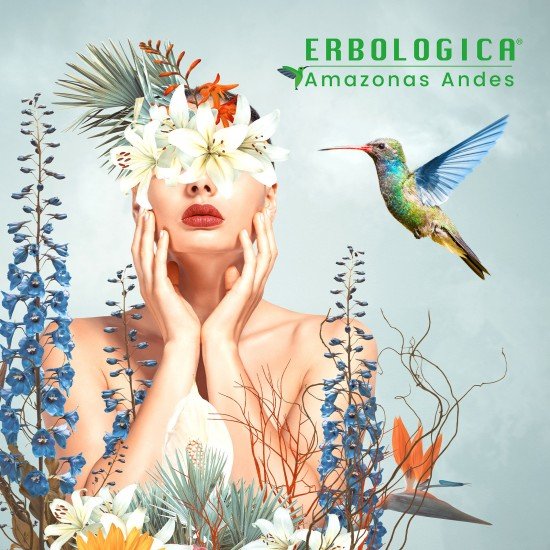 Dandelion root herbal tea 500 grams
Dandelion herbal tea
Also known as dandelion, dandelion has a number of properties and benefits that are aimed at health and stimulating collagen production. Dandelion herbal tea is a drink that is enjoyed both hot and cold. Also ideal for long walks or for whole days out surrounded by nature.

The dandelion herbal tea has a sweetish, very herbaceous taste, which however goes well with different qualities of honey. However, anyone who starts taking dandelion herbal tea begins to appreciate its flavor even without any sweetener.

The yellowish color is very reminiscent of chamomile tea, but its flavor is distinctly different. Ideal to be taken in the middle of winter, also to increase one's immune defenses, but it is also tasty cold where, in the height of summer, it can guarantee a good energizing drink.

A curiosity that revolves around the dandelion is that, of this quantity, the leaves are also edible, so many that in the past they were mixed with salads because they also offered a valid aid to digestion.

Dandelion root properties

What are the benefits of dandelion? It is easy to say that it has an optimal effect on health, but how? Dandelion root has diuretic and purifying properties for the liver. This gland inside our body, which is very important to be able to have a good digestion, is a sort of "filter". It manages to eliminate those toxins that are present in the foods we ingest with the result that it itself could become intoxicated.
To be able to intervene on its purification, without the use of any drugs but having a completely natural purification, it is necessary to rely on herbs that are aimed at this type of "work". The dandelion root has purifying and diuretic properties that help dissolve these toxins and therefore eliminate them much faster.
At the same time, the dandelion root has immunostimulating properties. Basically it helps our immune system to increase its defenses and to be very resistant. A nice advantage just now that winter arrives and the peak of the seasonal ailments.

If you are "recovering" from a fever or in any case you need to heal your immune system that has been damaged, taking a herbal tea or a decoction of dandelion helps you to have a great help immediately.

Dandelion herbal tea for sale

Where can you find dandelion herbal tea for sale? In some areas of Italy, it grows spontaneously and it is no coincidence that it is also easy to find stands that can sell this type of grass. However, to have an excellent control of the product, it is better to contact a physical store, such as herbalists or even homeopathic shops, or websites, for the dandelion herbal tea for sale. The latter are strictly controlled by the competent authorities and therefore offer the guarantee of an excellent product.

The dandelion herbal tea for sale online also offers the possibility of being able to always find it, 365 days a year, 7 days a week.

Dandelion herbal tea

The herbalist shop is famous precisely because it specializes precisely in the sale of these herbs. It is better to know that the herbal tea dandelion may not always be available because it is a plant that is required only for certain problems and at certain times. This means that herbalists only manage to have certain months a year.

However, once you find the herbal tea dandelion you can rely on an excellent quality of the product and also an excellent flavor. To have a proof of its effectiveness it is advisable to buy it, even in small quantities, just if you feel the first febrile states. The herbal tea dandelion might really surprise you with its benefits.

Dandelion root herbal tea

Properties: purifying, laxative, diuretic, treating liver dysfunctions, gallstones and gravel.
Preparation: one teaspoon in 200ml of boiling water, drink 1-2 cups a day.
External use: the decoction is used to treat eczema.
Attention do not use in case of biliary stenosis.
Content: 500 grams of herbal tea cut root dandelion
Sold by Erbologica Amazonas Andes international herbalist.