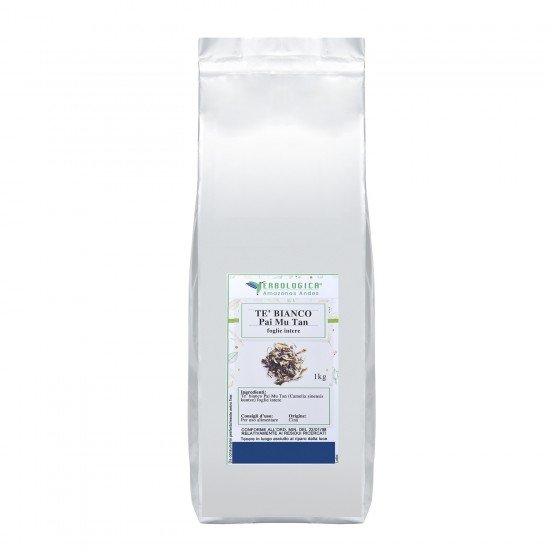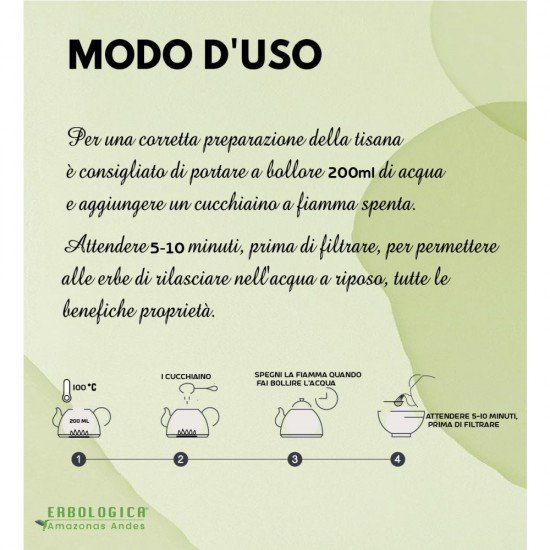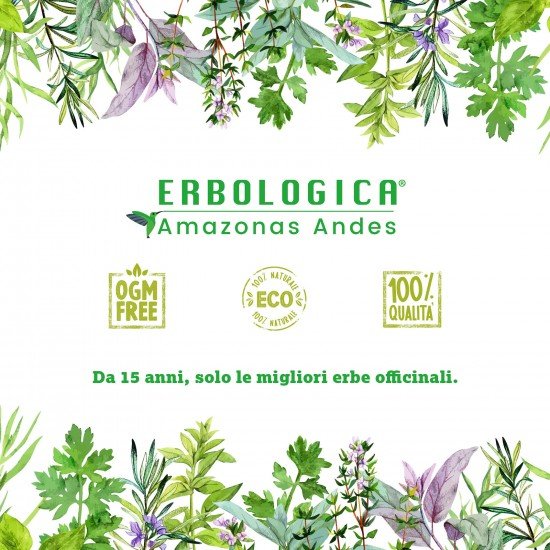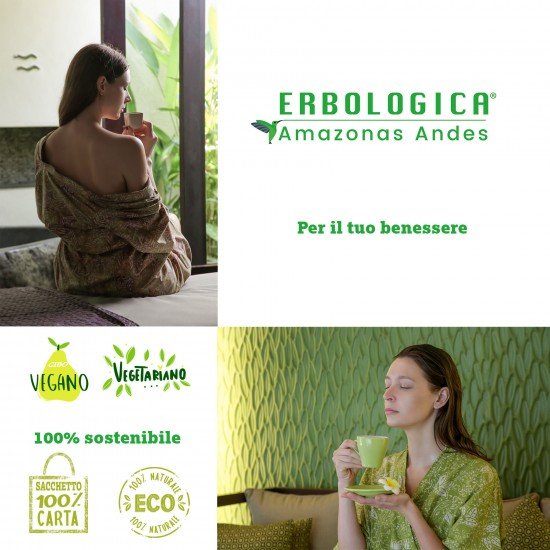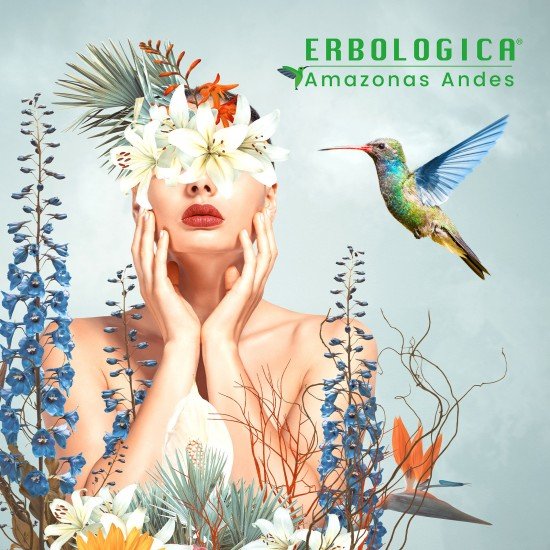 White tea whole leaves mui pai 1 kg
White tea whole leaves mui pai herbal tea
One of the most precious varieties of tea is the one known as "white tea whole leaves mui pai tisana". In fact, given its characteristic of white color, but also to the many antioxidant and anti-aging properties, it was called the tea of ​​the emperors.

A really very particular quality, a little expensive, but with a taste of a delicacy that is unparalleled. The white tea whole leaves mui pai herbal tea is very good, it has fruity and floral notes that are nowhere to be found.

It does not need sweeteners that modify its flavor, but also because if you use sugar or honey, it totally changes the flavor which is one of its main characteristics.

Everyone likes white tea whole leaves mui pai herbal tea. Anyone who has tried it at least once falls in love with it and could hardly drink commercial tea later on. In fact, it is not a type of blend that is found in all stores and, at the same time, to be appreciated, one must be a true connoisseur.

Benefits white tea whole leaves mui pai

What are the benefits of mui pai whole leaf white tea? The best is also what is appreciated by men and women, it is the acceleration of the metabolism. There is talk of a natural energizer that can be substituted for a full meal.

It absolutely reduces hunger pangs. It can dispose of fat pads in no time and lose weight in a few weeks. Among other things, you have the opportunity to have a flat stomach without having to spend hours and hours in the gym.

The other benefits of white tea whole leaves mui pai are related to a help to the heart. The heart is absolutely toned, tachycardia attacks are reduced, pressure is balanced again and blood circulation is also excellent.

In reality it is an excellent anti-aging, because it can guarantee a rejuvenation of the internal organs which are then also reflected on the external appearance.

How to prepare the herbal tea white tea whole leaves mui pai

As for the method of how to prepare mui pai white tea whole leaves herbal tea, you must also think about the type of water to use.

In fact, precisely because of the delicacy and refinement of this variety of tea, a very calcareous water could also alter its flavor, becoming almost "saline". Better to prefer bottled water that is low in limestone.

In addition to this, only one method of how to prepare mui pai white tea whole leaves must be respected, namely that of boiling the water and then pouring it over the product. It is left to infuse for 15 minutes and then filtered.

Any other method, such as boiling, tends to burn absolutely all of the herbal tea and the result is drinking hot water. In fact, the flavor is immediately "destroyed", only the scent remains. If you preferred to boil this tea, you will surely not appreciate it because the flavor is gone.

White tea whole leaves mui pai for sale

It is not easy to find mui pai whole leaf white tea for sale in physical stores. Precisely because of its cost, which is a detergent for the small consumer, but also because we are talking about a product that needs a long drying, here is that the shops can then have economic damage if they do not sell this variety of products in a short time. you.

So where to find mui pai white tea whole leaves for sale? On the internet you will find many qualities, varieties and above all also prices that are cheap, but with the security of a product that is really very good.

1 kg pack

Purchase this product first or wait for order to complete in order to give review
Total Reviews (0)
click here write review to add review for this product.