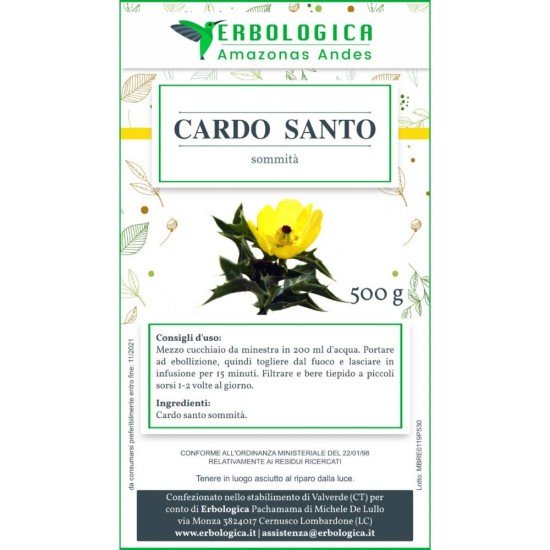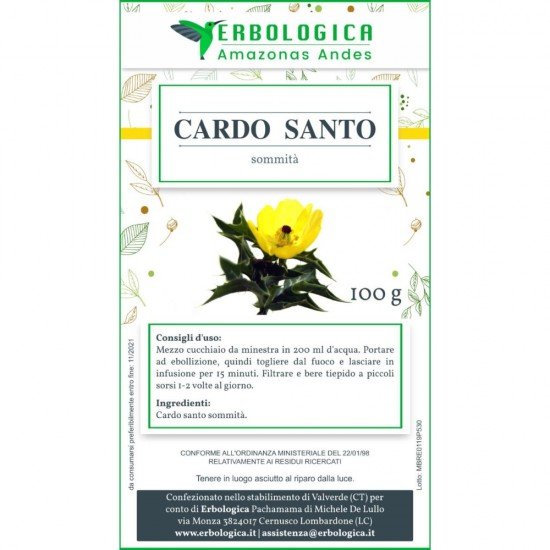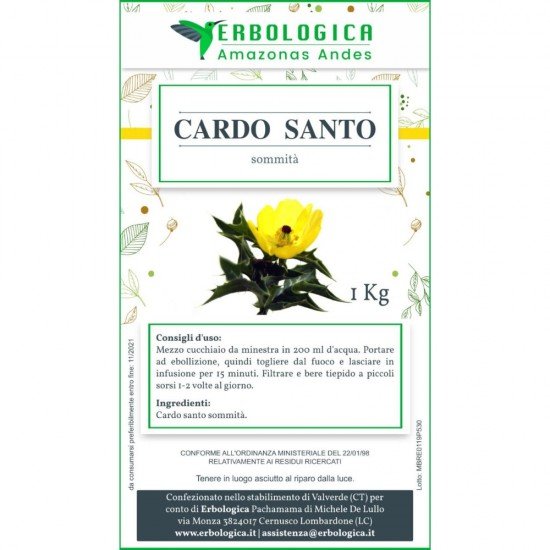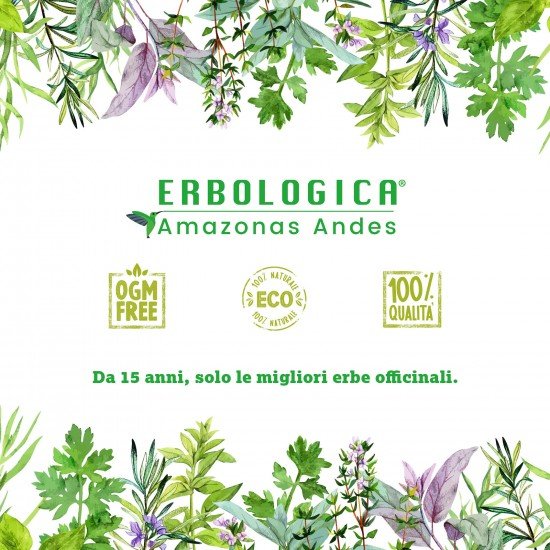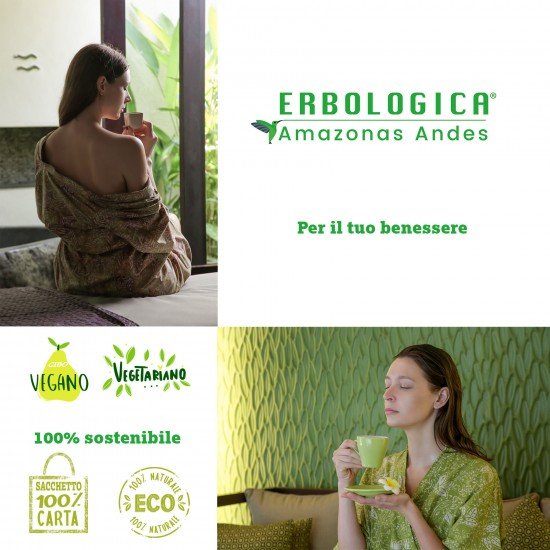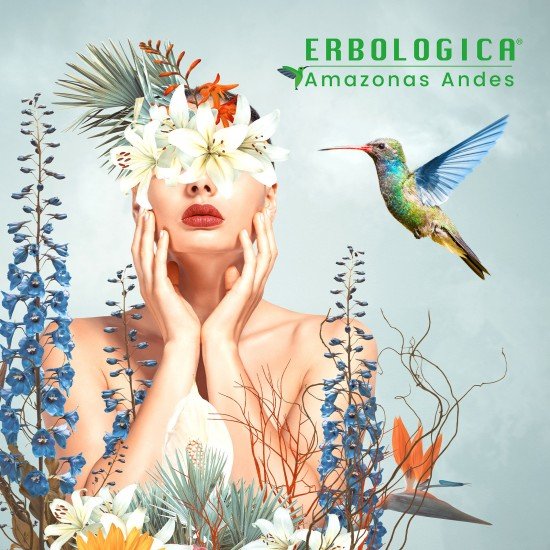 Holy thistle herbal tea cut plant 500 grams
Holy thistle herbal tea plant
Pleasant and with a delicate flavor, the Cardo Santo herbal tea stands out as one of the most typical drinks on a traditional Italian level. In fact, it is a herb that can be found in all health food stores and even in several supermarkets.

However, if we go to evaluate the quality of the flavor, then the Cardo Santo herbal tea acquires an excellent flavor when it is very fresh or has undergone a completely natural drying. At this point we evaluate that the delicate flavor is appreciated both absolutely and through a little honey.

When dealing with a choice of alternative herbal teas, the herbal tea based on holy thistle is certainly among the most popular. Also useful for the treatment of various diseases and useful for children who need to have a digestive cure.

In any case, the holy thistle is one of the herbs that also grows spontaneously in different areas of the Mediterranean scrub, so we can also find it in a completely natural way.

Cardo Santo plant property

Cardo Santo plants properties that are useful such as:

- Decongestant
- Purifying for the liver
- Digestive

Not only the Holy Thistle plants galactogenic properties, in the sense that it is indicated to be able to increase the quality and quantity of breast milk. In fact, thanks to the presence of bioflavonides and phytoestrogens there is a regulation of female hormones which are still useful in helping the body balance.

For women who have recently given birth and who are having problems with a lack of breast milk they can try to use the thistle so that you have the option of a natural cure, by this we do not mean that it helps to develop the milk. maternal if this is not produced, but still there is a possibility of having a useful stimulation.

Furthermore, always for mother's milk, using and taking herbal teas based on holy thistle you still have a better quality and a large presence of immune elements that are useful for the newborn.

How to prepare the herbal tea Cardo Santo plant

The delicacy of the nutrients contained within the holy thistle must be "extracted" with some care by using a "cooking" method for any decoctions and herbal teas, which are however studied in a completely meticulous way.

For how to prepare the Holy Thistle plant herbal tea, simply boil the water, without pouring this product, once it boils it is poured into a teaspoon of holy thistle petals together with hot water. Then it is covered with a lid, so as not to disperse the vapors which are in any case full of this type of nutrients, and it is expected to cool.

In fact, when it comes to "how to prepare the Holy Thistle herbal tea" there must be good attention. If you boil everything here you have a disintegration of the active ingredients and nutrients.

Holy thistle herbal tea plant for sale

Now where and how much can you find the Holy Thistle herbal tea plant for sale? Basically you must absolutely look for a good freshness of the product and therefore the Cardo Santo herbal tea plant for sale on the internet or even in a herbalist's shop as long as you go to check the storage date and color.

A good herbal product, which contains many nutrients, must still have a vivid color and therefore this exactly confirms a good conservation of the herb.

At this point we can say that a clear and sharp sale on what are the characteristics of the holy thistle allows to have a good quality of the product.

Holy thistle herbal tea cut plant 500 grams

Properties: bitter-tonic, stomachic, eupeptic, diuretic, vermifuge.

Preparation: 4 grams in 100 of water, drink two cups a day.

External use: used as a compress to treat skin sores, ulcers and hemorrhoids.

Content: pack of 500 grams

Sold by erbologica amazonas andes