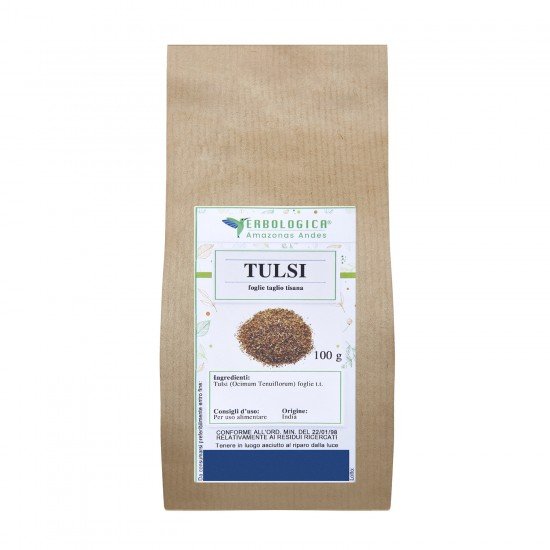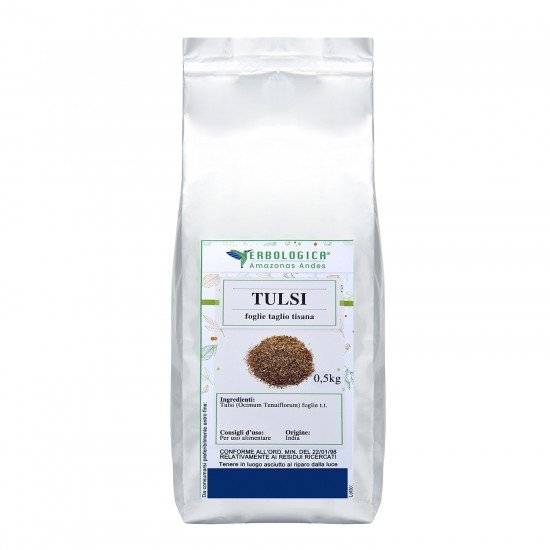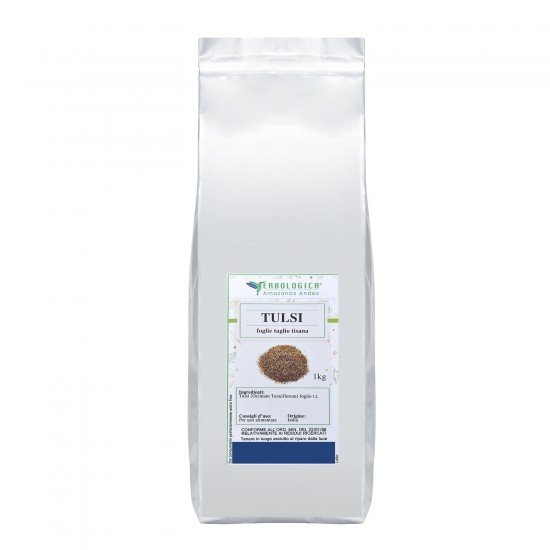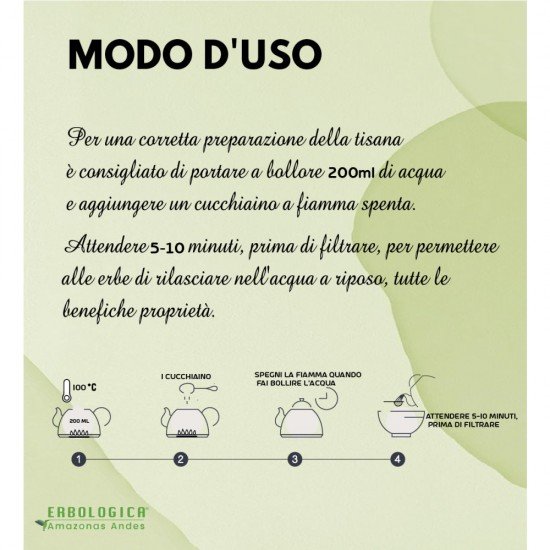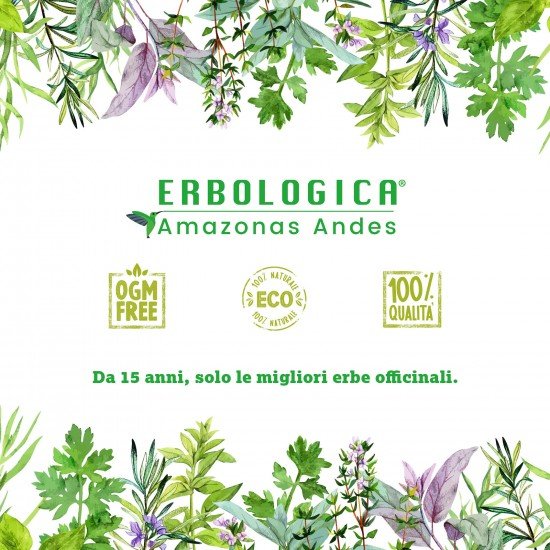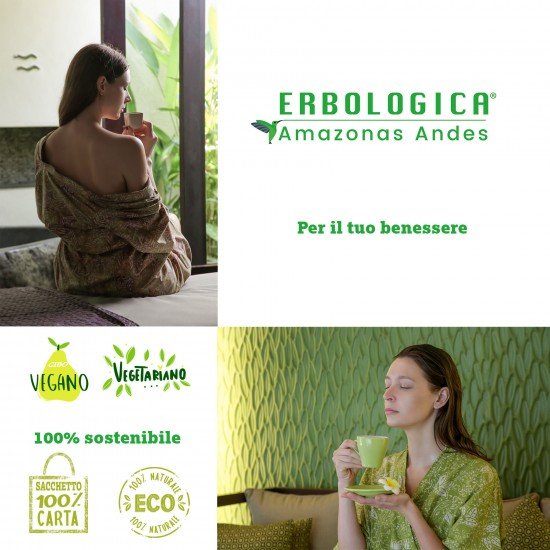 Tulsi leaves holy basil herbal tea cut
Properties of Tulsi leaves (holy basil)
The basil that we all know and that we use continuously in the kitchen, as on pizzas, is known as holy basil, but the original name is "tulsi leaves". You know that we are talking about a herb that is actually an excellent "spice" and aromatic herb.

Since time immemorial it has belonged to our culture, but in reality the basil comes from India, indeed it grows spontaneously in the Himalayas. However today, after centuries and centuries, it has now become a plant that grows spontaneously in Europe, especially in Italy. In fact, it is precisely for this reason that its name is now known as "holy basil".

The properties of Tulsi leaves (holy basil) do not stop at optimally flavoring sauces, pizzas and pasta, which in itself is a good merit, but there are beneficial characteristics for the body. The plant is rich in vitamins such as A, C and K as well as having many minerals.

Among the properties of Tulsi leaves (holy basil) stand out the presence of essential oils and antioxidants which then have the qualities to combat stress, in fact it is an excellent calming and digestive. Among other things, the herbal tea is excellent for its antibacterial and anti-inflammatory qualities. It is no coincidence that it is an excellent remedy for urinary tract infections.

Finally, it is a powerful cardiotonic that helps to fortify even the arterial circulation.

How to prepare Tulsi leaves herbal tea

Basil leaves are great to use in many recipes. They have a strong scent, an important aroma that has expectorant and balsamic actions. Except that it is possible to take advantage of every single element that distinguishes it through the use of a herbal tea.

So let's see how to prepare the Tulsi leaves herbal tea. The leaves have a good texture, in the sense that they are very robust and have different veins. Inside, however, we find parts that are fibrous, but where most of the essential oils reside.

Therefore, for how to prepare the Tulsi leaves herbal tea, it is necessary to boil the water and then pour the leaves. At this point it is left to boil for 2 or 4 minutes. Then it is turned off and left to infuse. When the water is still hot, but not completely boiling, it can be filtered and then drunk.

Obviously it is advisable not to use sweeteners or to sweeten it because its flavor is still strong, it is certainly not a sweet drink, but not even a bitter one.

Description of the holy basil plant

In addition to the description of the holy basil plant, we also want to highlight the Habitat of the holy basil or better of the Tulsi leaves. Let's go back to saying that we are talking about a plant that grows spontaneously in the Himalayas, at over 2000 meters in height.

Today it has become one of the plants that grows spontaneously in Italy. We are talking about a herb that, however, has a woody stem to which leaves are attached that look like mint in appearance, but which then have a completely different smell. In addition, the leaves are free of fluff, the main feature of mint.

In the description of the holy basil plant we find particular attention to the crown or final part that creates a cluster flowering with white and purple flowers.

Sale Tulsi leaves herbal tea

In general we see that the sale of Tulsi leaves herbal tea is very simple, in the sense that it is found directly in fruit shops and even in supermarkets. This is because you have completely fresh basil.

Except that if you are looking for a basil herbal tea it is advisable to contact the Tulsi leaves herbal tea sale where the product is controlled and cultivated directly to be able to give different essential oils and many beneficial properties.

Origin: India

Pack of 100-500-1000 grams

Warnings

Do not use if you are pregnant

Packs of 100-500-1000 grams

Brand: Erbologica Amazonas Andes

Completely natural product without the use of GMOs.

Erbologica offers traditionally grown herbs and wild herbs.

Only safe and effective products.

Before being placed on the market, the products must pass a careful microbiological analysis of pesticides.

Once these tests have been passed, the products are marketed.

In any case, this information does not disregard the doctor's opinion, but is exclusively for information purposes.

Essential is a varied and balanced diet and a healthy lifestyle.

Our herbs are packaged by hand one by one, in Italy.

Handcrafted product.

Total Reviews (0)
click here write review to add review for this product.