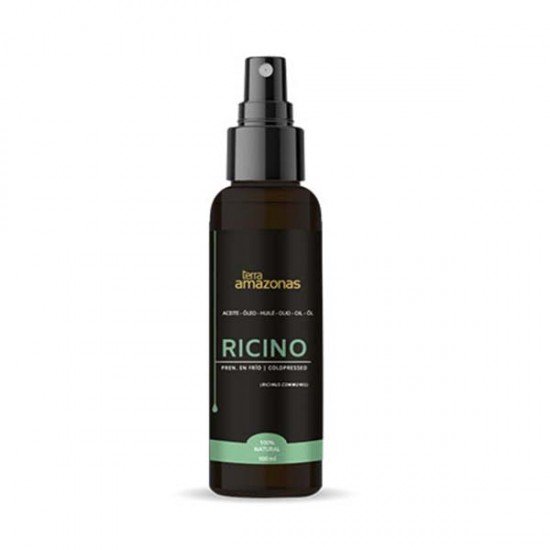 Castor oil
Castor oil
Description

Castor oil is obtained from castor seeds, a plant with a high concentration of ricinoleic acid. Ricinoleic acid has antifungal and antibacterial properties that make it an effective remedy for skin conditions such as eczema and psoriasis. Plus, it helps reduce inflammation and swelling. In addition to its medicinal benefits, castor oil is valued for its ability to absorb excess oil into the skin, making it ideal for oily skin.

In addition to its medicinal properties, castor oil is also valued for its ability to absorb excess oil into the skin, making it ideal for oily skin.

It is also often used as a lubricant and emollient due to its high fat content, which contributes to the production of sebum (oil) in the skin.

Benefits

Castor oil is made from castor beans. It has many benefits, including soothing the skin, preventing hair loss, and improving digestion.

Here are some of the more common benefits of castor oil:

Softens Rough, Dry Skin: Castor oil can help soften rough, dry skin.

It can be applied directly to the skin or mixed with other oils such as jojoba and almond oils to create a gentle yet effective moisturizer.

Soothes Irritation and Inflammation: Castor oil has anti-inflammatory properties that can help soothe irritation and inflammation and reduce redness.

When applied topically, it can also help reduce swelling and promote healing.

Helps Prevent Hair Loss: People suffering from scalp problems such as dandruff can benefit from using castor oil as an add-on treatment for their condition.

It can also help protect against further damage caused by the excessive use of harsh shampoos or strong chemicals in the environment.

Improve Digestion: Adding a tablespoon of castor oil to a meal or smoothie can improve digestion in several ways.

First, it helps break down food more easily by increasing the amount of digestive enzymes in the body.

Second, it provides dietary fiber that promotes healthy digestion and regular bowel movements.

Finally, it can help improve overall digestion by reducing gas and bloating and promoting healthy elimination.

Terra Amazonas brand

Origin: Peru

Ingredient: pure castor oil

Stock:

In Stock

Brand: Inkanat
Model:

oliric-100

SKU:

oliric-100

EAN:

7438021437452