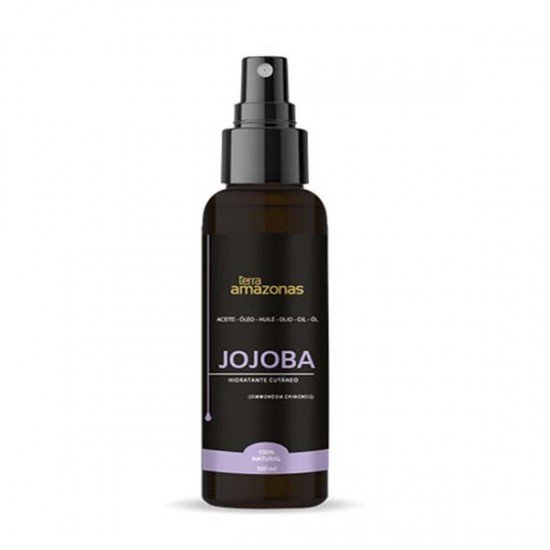 Jojoba oil
Jojoba oil
Benefits

In addition to being anti-inflammatory, jojoba oil has numerous other benefits. First, it's a natural moisturizer, which means it can soothe dry skin.

It is also rich in antioxidants, compounds that protect cells from damage.

Another benefit of jojoba oil is that it doesn't clog pores like many natural oils.
This makes it an ideal choice for those suffering from acne or other skin conditions.

Additionally, jojoba oil is often used to treat dry or damaged hair.

Promotes growth and seals in moisture, making it perfect for those suffering from hair loss or damage.

If you are interested in using jojoba oil but don't know where to find it, you can easily prepare it by mixing equal parts jojoba oil and olive oil.
You can also add a few drops of essential oil to the blend if you prefer a more intense scent.

How to use it

Jojoba oil is a vegetable oil extracted from the seeds of jojoba plants.

It is a clear and transparent liquid that is often used for skin and hair care.

It can be used as a moisturizer or as a substitute for other cooking and baking oils.

It doesn't contain the same nutrients found in other oils, but it's easier to digest and has anti-aging properties.
It can also be used as an oral lubricant or to help relieve dry skin conditions such as eczema, psoriasis, and dermatitis.

There are several ways to use jojoba oil:
For the skin:
Apply topically to clean, dry skin before going to bed.

Leave on overnight. Rinse with warm water in the morning. Apply several times a week or as needed.

For the hair: Rub a small amount into the scalp one to three times a week.
Leave on overnight and rinse off in the morning.

If you want to be more specific about how to use jojooba oil, here are some additional ideas:
As an oral lubricant: Add a few drops to water or fruit juice before drinking or eating anything sticky or dry (like popcorn).
Remember that it may take some time for the oil to be absorbed by the body, so don't overdo it!

Brand: Terra amazonas

100 ml pack

Ingredients: Pure jojoba oil

Stock:

In Stock

Brand: Inkanat
Model:

jojoj-100

SKU:

jojoj-100

EAN:

7438021437445