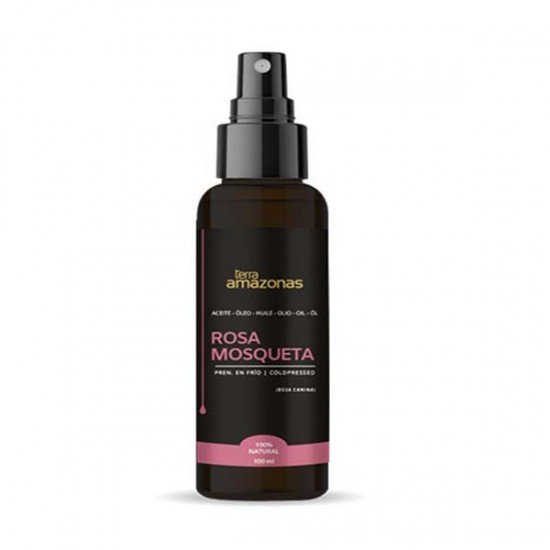 Cold pressed Rosa Mosqueta oil
How to use cold-pressed rosehip oil
Try adding rosehip oil to your skincare routine as part of your daily moisturizing regimen. Since it is rich in essential fatty acids, it is best to apply rose hip oil to dry skin. If you have acne-prone skin, be careful how much you apply, because rose hip oil, if applied excessively, can cause pimples. To take advantage of its benefits, add a few drops of rose hip oil to your moisturizer or usual toner. If you spend most of your time outdoors, try adding a few drops of rosehip oil to your sunscreen for added hydration. Be careful not to apply it too close to the eyes, because rosehip oil can sting.
Is rosehip oil good for hair?
Rosehip oil is commonly used to treat hair and is a great addition to any skincare routine. It is a rich source of vitamins B and C and essential fatty acids that nourish and protect hair from breakage. Vitamins B and C help improve the appearance of hair, making it shinier and thicker. Vitamin C also fights hair loss, protecting against the formation of dandruff and other scalp problems. To reap the full benefits of rosehip oil, apply it to your hair and scalp as part of a hair care routine, massaging it into your scalp to stimulate blood flow.
Possible side effects
As with all oils, it is easy to overdo it when applying rosehip oil to your skin. It can clog pores and cause pimples to appear. It is therefore important to apply a small amount and avoid applying it to the areas where pimples occur. People who are particularly sensitive to perfumes may find rosehip oil to irritate their skin, so it's best to use a diluted version. Although rosehip oil is a powerful skin care ingredient, it is not suitable for those taking anticoagulant medications. Vitamin C, contained in rosehip oil, can interact with anticoagulant drugs, making them less effective.
Conclusion
Cold-pressed rosehip oil is rich in essential fatty acids and vitamins that nourish and protect the skin. It can be applied to the face and body to promote healthy, hydrated skin. The vitamin C content in rosehip oil makes it particularly beneficial for anti-aging, as it helps stimulate collagen production and reduce the appearance of wrinkles. It is important to apply rosehip oil to dry skin and avoid applying too much to prevent pimples. It can also be added to skin care products to benefit your hair.
Contents of 100 ml
Origin Peru
Terra Amazonas brand
Total Reviews (0)
click here write review to add review for this product.
Stock:

In Stock

Brand: Inkanat
Model:

olmosq-100

SKU:

olmosq-100

EAN:

7438644165688