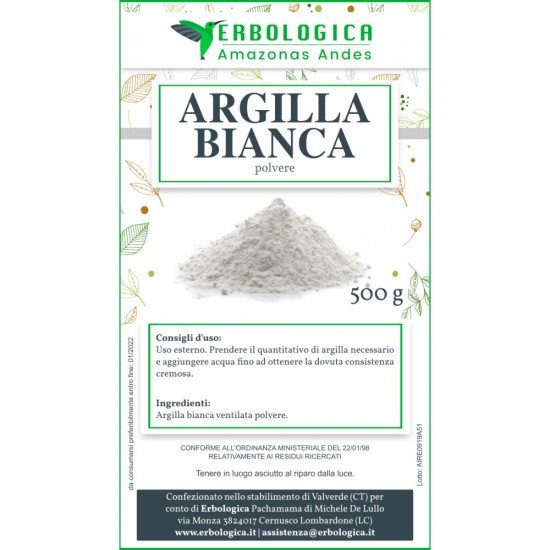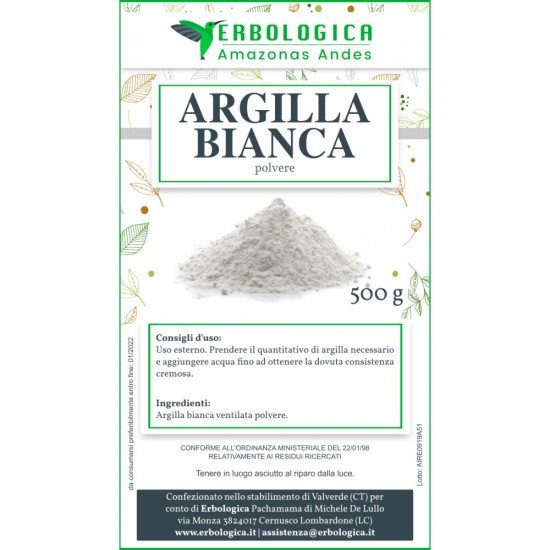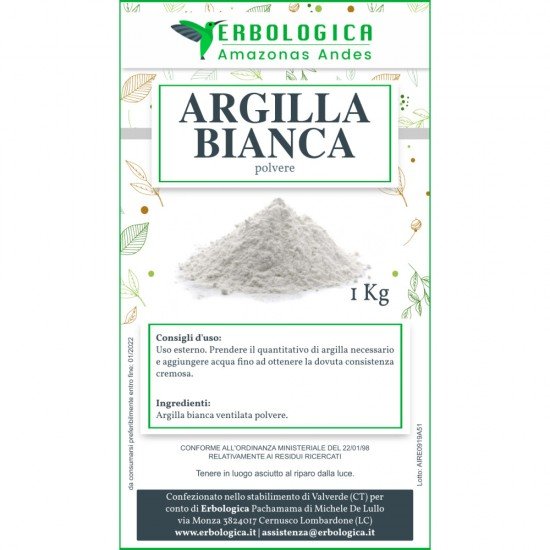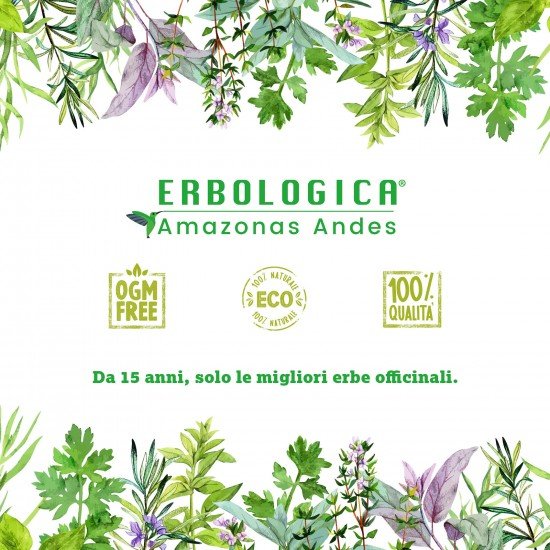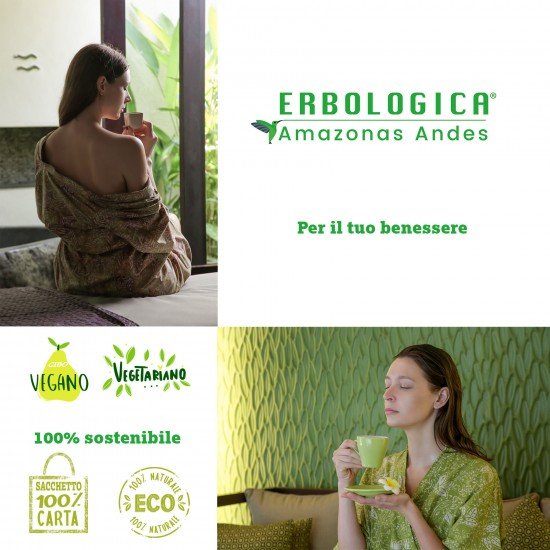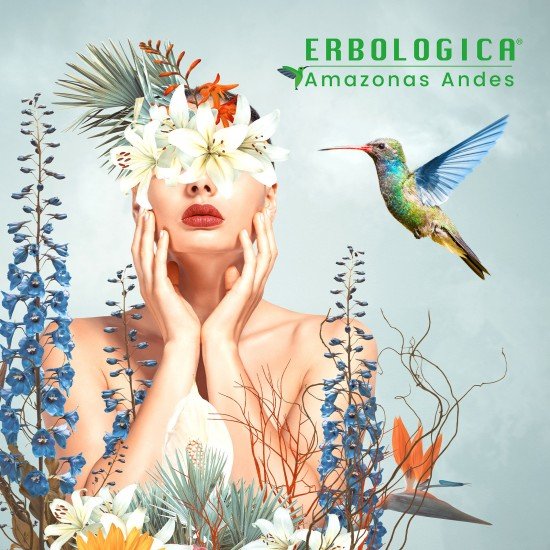 500g white ventilated clay
BENEFITS:
The ventilated white clay is rich in silicon, an excellent healing agent, but also an excellent collagen stimulator, which is essential for nourishing the skin and slowing down aging.

White clay face: white clay masks are very popular, making the skin particularly elastic and toned. In addition, the white clay, thanks to its whitening action, is used as a powder toothpaste and as a remedy to fight bad breath.

White hair clay: thanks to its strengthening and sebum-regulating action, it is used in shampoos for fragile and oily hair.

METHOD OF USE:

For the white clay mask, pour two tablespoons of the product into a bowl, add half a glass of water and mix until a very soft mixture is obtained, to be applied directly on the face or on the affected area. Leave on until completely dry and rinse with warm water.

Content of 500g of ventilated white clay