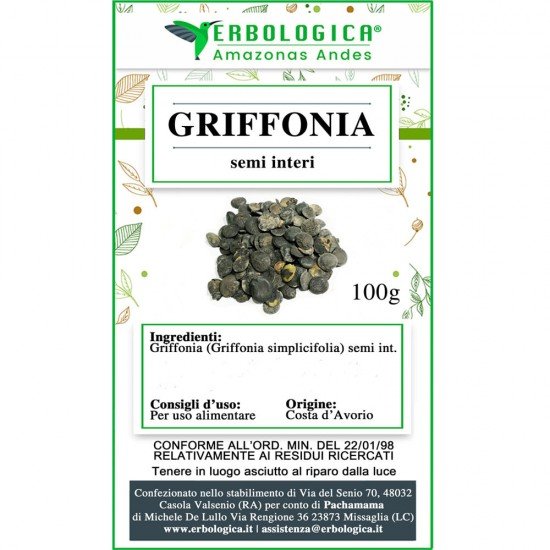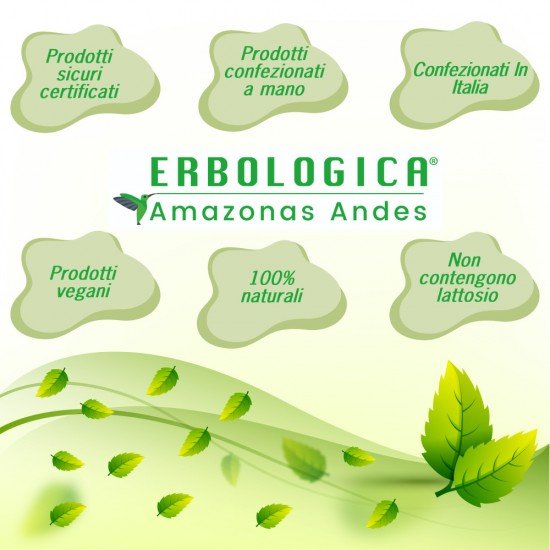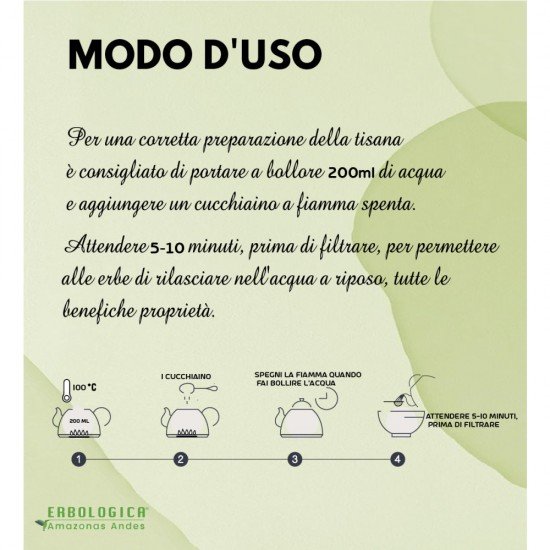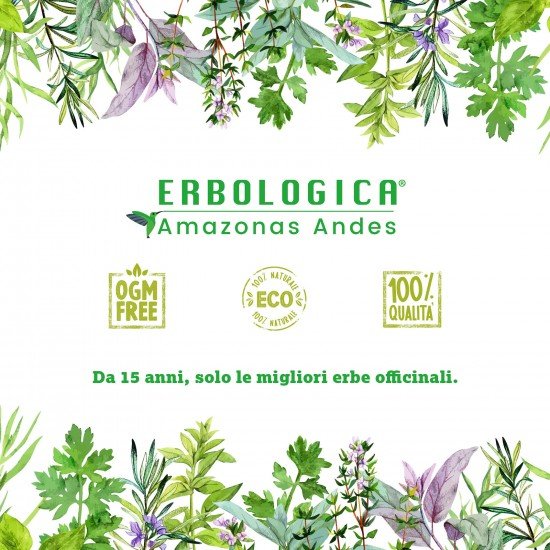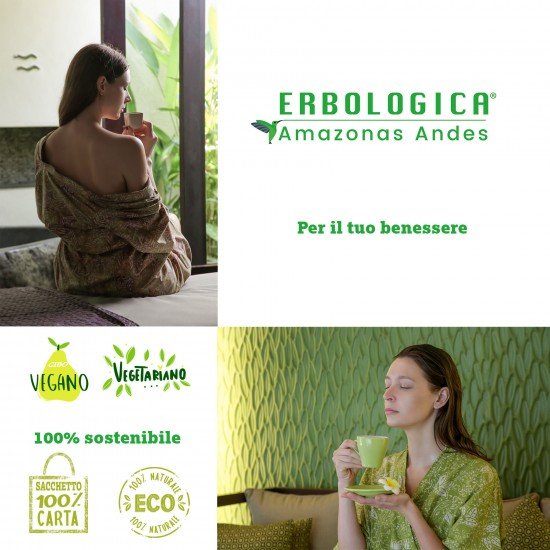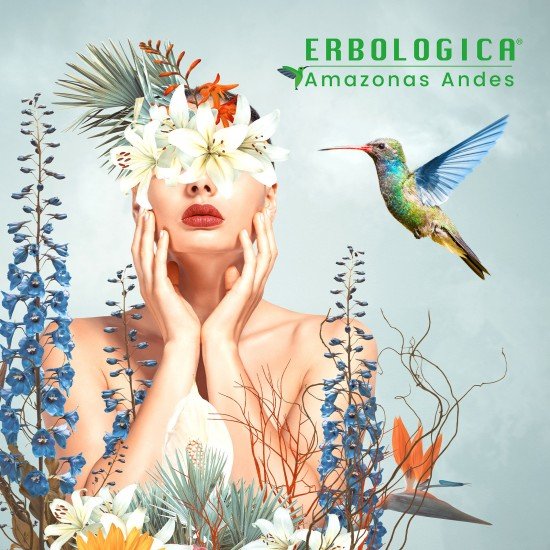 Whole griffonia seeds
BENEFITS:
Griffonia simplicifolia belongs to the Fabaceae family and is native to central-western Africa. It is also known as the African bean. It is a plant that gives precious seeds with rich beneficial virtues for the body. Let's find out better what griffonia is for.

The active ingredients of griffonia are contained in its seeds from which a dry or liquid extract is obtained and, usually, it is taken in the form of tablets or capsules. Griffonia seeds are suitable for those who have difficulty falling asleep. In fact, griffonia naturally contributes to regulating sleep and mood. For generations, the latter have been included among the natural remedies to relax, counteract anxiety and stress, and other annoyances that can cause lack of sleep and emotional tension.

The properties of griffonia seeds are in fact used in numerous food supplements to promote sleep. In addition to this solution, it is possible to prepare an excellent relaxing herbal tea to be taken before bed to help you sleep.

Griffonia contraindications: griffonia and its seeds do not present particular contraindications if taken in the recommended doses, however if abused it can give rise to gastric disorders. We therefore recommend that you consult a doctor before using the product.
METHOD OF USE:

To take the active ingredients of griffonia seeds, you can prepare an excellent relaxing herbal tea. It will be sufficient to bring about 200 ml of water to a boil and let it boil for a few minutes.

Pack of 100-500-1000 gr.