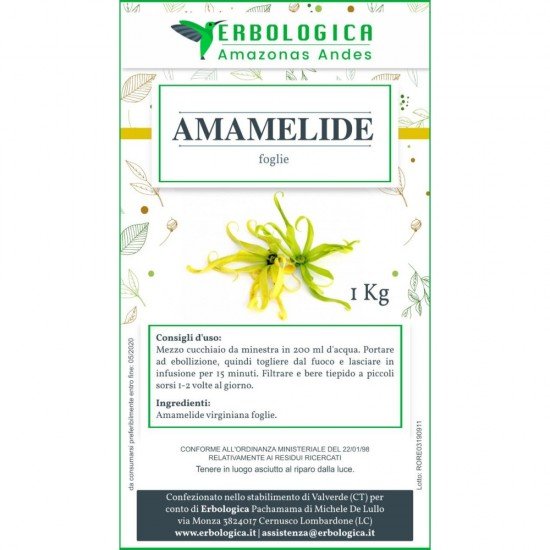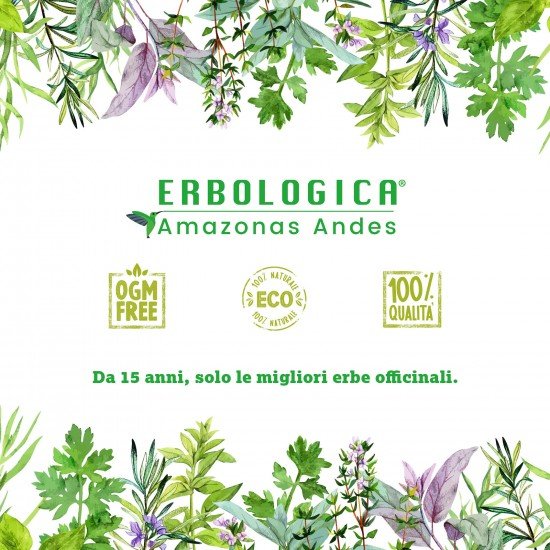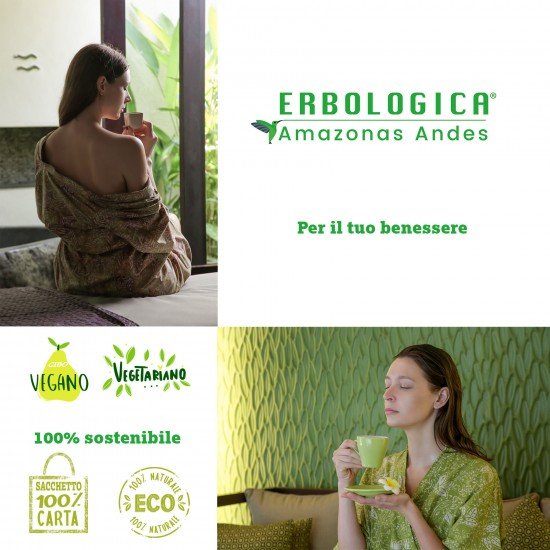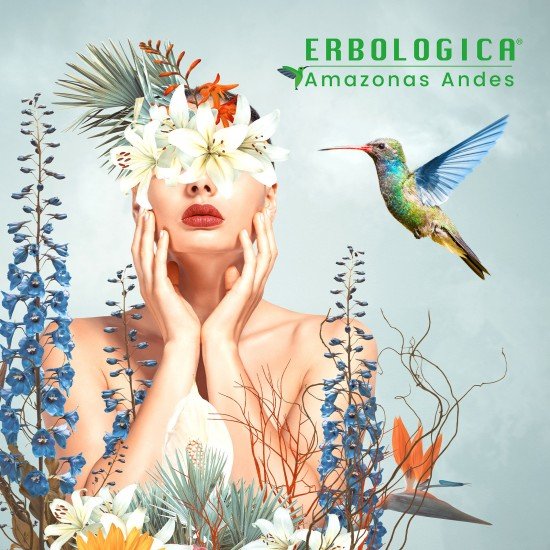 Virginian witch hazel herbal tea cut 1 kg
Virginian witch hazel herbal tea
A particularly popular medicine in North America, where many "Native Americans" used it for various ailments, but it is also known in Europe, especially by the Vikings, is the Virginian witch hazel herbal tea. Why define it as a medicine? In reality, it is a medicinal herb that later entered the traditional medicine of these areas of the world.

Today, Virginian witch hazel herbal tea is increasingly global. Since it gives excellent results for different problems, there is a greater demand that interests those who are still lovers of homeopathy and also of natural remedies.

A curiosity that revolves precisely around the Virginian witch hazel herbal tea is the one that expressly concerns its flavor, it almost looks like a hazelnut, but with a walnut-flavored sopor. In fact, children in particular are very greedy. A satisfying drink that we like, but where we can also combine all the advantages that are then proposed directly by the active ingredients that we find inside.

Virginian witch hazel property

Fragile heart? Not only on an emotional level, but also on a healthy level? Did you know that Virginian witch hazel has effective properties for the heart, arterial system, post heart attacks and even post heart operations. In fact, it is a very special herb that is highly sought after in nature.

In areas where it grows naturally, we are dealing with a herb that is part of one of the best traditional medicine.

Specifically, when we talk about Virginian witch hazel, it has its blood-balancing properties. It manages to oxygenate the heart, through its active ingredients, allowing to reduce the swelling that you have in the legs or hands. Highly recommended for the elderly who often have a problem with water retention and various swelling.

The anti-haemorrhagic action of Virginian Witch Hazel can also guarantee help for menstrual pain.

In reference then to the heart, here is an excellent medicine that manages to balance the heartbeats, tachycardia and to give the right consistency of blood flow in this vital organ.

How to prepare Virginian witch hazel herbal tea

How to prepare Virginian witch hazel herbal tea with leaves? If you are interested in a good herbal tea, you can pour a tablespoon of dried leaves in a cup of boiling water and then leave to infuse for at least 10 minutes. In this way, the hot water is able to release the right active ingredients, but without any cooking action. Furthermore, by leaving it in water for a long time, you are sure of having all the nutrients that are present in the leaves.

Attention, the leaves, to maintain the right internal principles, must not be "chopped", but only dried and perhaps in whole leaves.

How to prepare Virginian witch hazel herbal tea with bark? In this case it is possible to boil the bark for 1 or 2 minutes maximum and then let it cool. Otherwise the bark is chopped and then poured into boiling water, but it must not be boiled over the fire.

Virginian witch hazel herbal tea for sale

Speaking of Virginian witch hazel herbal tea on sale in Italian stores, it may be difficult to find it, also because it is not a product of our habitat. The only way to find Virginian Witch Hazel herbal tea for sale is the internet which gives us the opportunity to supply us directly in e-commerce sites that are overseas or scattered in Northern Europe or in stores that deal with this product.

It is always better that there is a purchase of Virginian Witch Hazel herbal tea for sale in sites and shops that specialize in its processing because it is a product that must be fresh or dried in order to have the internal nutrients intact.

Virginian witch hazel herbal tea

Other names: witch hazel, witch hazel, witch hazel virginiana.

Properties: they are vasoconstrictive, astringent, decongestant, haemostatic.

They are indicated against circulation disorders, varicose veins and hemorrhoids.

Preparation:

Bring about 200 ml of water to a boil, pour a spoonful of witch hazel.

Turn off and leave to infuse for 10 minutes, filter.

External use: witch hazel ointment is used in cosmetic preparations for the skin.

Content: 1000 grams of witch hazel leaves

Sold by herbal amazonas andes international herbalist online