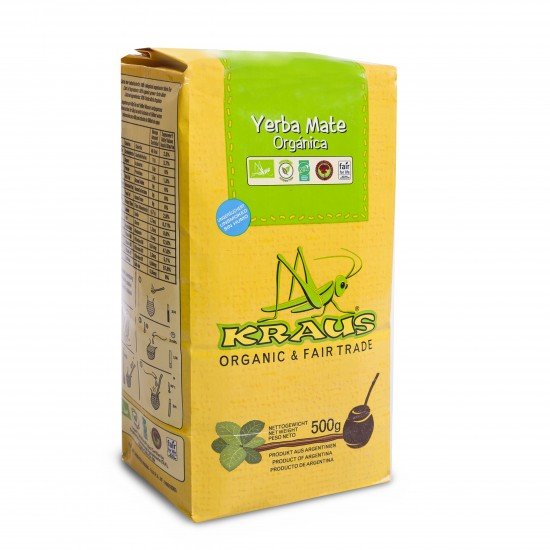 Organic Yerba mate Kraus
Typical Argentine tea, tonic, revitalizes the mind.

How to prepare a good yerba mate
To create the composition of yerba mate, small pumpkins are used, which belong to a specific plant family.
In any case, it is important that there is some attention to the preparation of herbal teas or infusion.
There are two methods of how to prepare a good yerba mate.
The first is to use a composition which is then placed in a filter and where hot water is poured over.
Be careful that it must not be boiling water, that is, it is boiling because otherwise you risk burning the nutrients of this infusion.
The second method of how to prepare a good yerba mate is to always have a portion of the mixture that is always placed in a filter.
A water charge is then placed in a saucepan and then started to heat over a moderate flame.
Never get to boiling, but only to infuse.
Pack of 500 grams
Ingredient: first choice organic yerba mate
Kraus brand
Origin Argentina
Total Reviews (0)
click here write review to add review for this product.