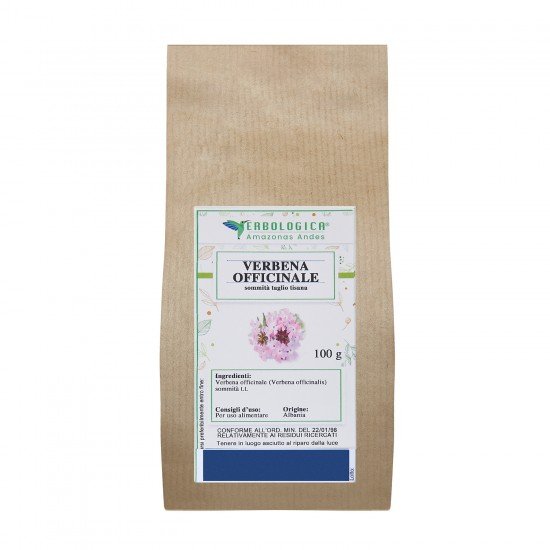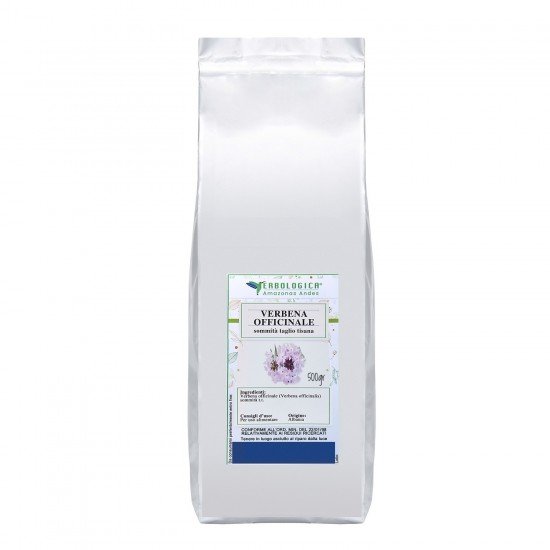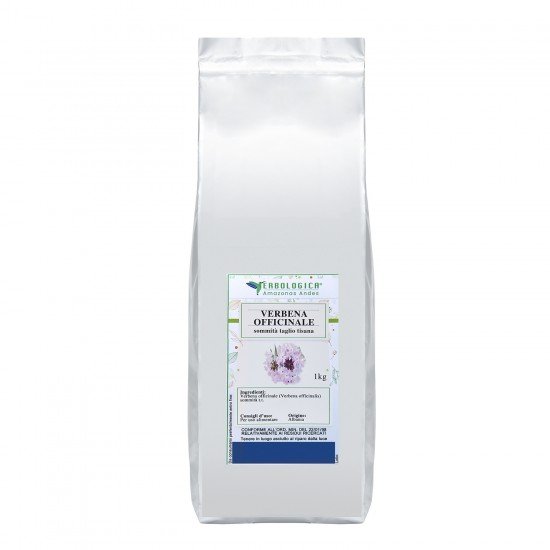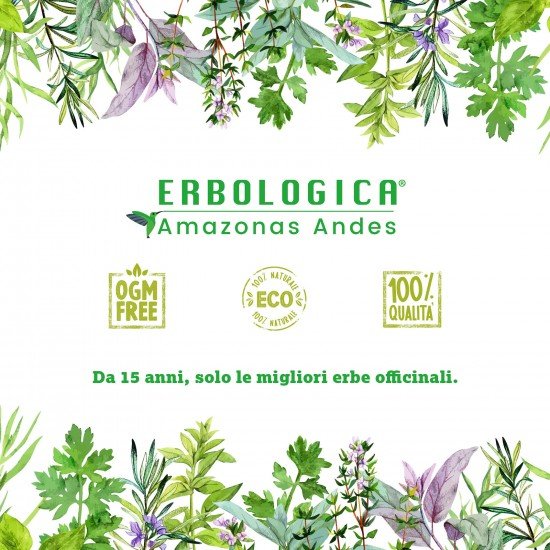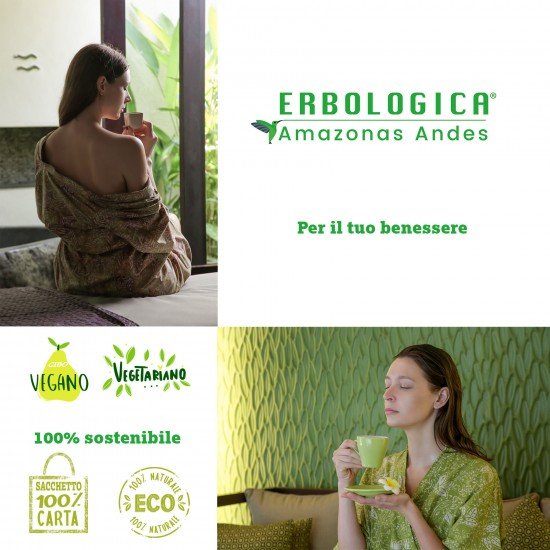 Verbena officinale herbal tea
Verbena officinale herbal tea
Verbena is a very delicate flower, very colorful and which is certainly pleasant to see. It grows spontaneously in different parts of Italy. A spring flower that, in tradition, was harvested to be used as a herbal tea or decoction, but also as a "spice" during the winter.

Many times it was compared to chamomile, in the sense that it is a medicinal flower useful for many qualities it possesses. The herbal tea verbena is precisely a rural "medicine" that has remained in the Italian tradition and culture.

In fact, in the last 2 years, we see that it is coming back into "fashion". It is used a lot in the creation of new cosmetic creams for beauty care, but in the same way the pharmaceutical world is also using it again for its many active ingredients.

The herbal tea verbena has a sweetish taste, which allows you to have a particularly pleasant and also very pleasant drink to taste. It can be taken both daily and after a meal to help digestion.

Verbena and its properties

Our body often needs help to reactivate metabolism, digestion and also to have support for the immune system. Because of the many foods rich in preservatives that we eat continuously today, also because this is the proposal in supermarkets, sometimes you need a digestive aid.

Verbena and its useful properties for promoting digestion, reduces digestive stress and also prevents intestinal blockages. Taking it cold after meals reduces and prevents the appearance of gas, but it is also possible to regularize the intestinal function.

In addition, verbena and its properties which are anti-inflammatory for muscle tissues and also regenerates the skin. By taking it regularly it is possible to have a good production of melanin. In fact it is recommended in the summer, when you want to have an envious tan.

Verbena officinale preparation

How to take Verbena? Well it is advisable to use it in the form of herbal tea or decoction because it is possible to recover the active ingredients it possesses. The officinal verbena preparation for the herbal tea, must be performed while protecting the plant itself.

It must not be cooked. By cooking any food you go to "break down" the viral load, but it must be said that in some foods there is a destruction of the internal active ingredients. Since this is a very delicate herb, it is necessary that the officinal verbena preparation for the herbal tea is very careful.

The best advice is to go and boil the water, but then let it cool for a couple of minutes. Take two teaspoons of verbena powder, break it up if the leaves are very large, place it in a filter and then pour the water over this product. Of course it is necessary to let the herbal tea cool and then you will go to drink.

Verbena herbal tea for sale online

As for the herbal tea verbena for sale online, it is the one that has become one of the protagonists of the requests. Precisely the quality, the ease of finding different varieties and also with prices that are very affordable, has allowed us to have an optimal product of the verbena herbal tea for sale online.

There are many websites that try to offer different Verbena herbal teas, but when it comes to commercial products, remember that they certainly have components that are of other herbs. Look for only and exclusively pure Verbena to have valid active ingredients.

Thanks to the quality of the proposals on the internet it will be possible to have an original product, very fresh and also by choosing a certain diversity in crops. Obviously, herbal websites, specialized in herbal medicine, are the most recommended because they are looking for a good quality of herbs.

Properties: it is aromatic, tonic, against gravel, jaundice.

Preparation: a teaspoon in 200 ml of boiling water, let it rest for 5 minutes,

drink 2-3 cups a day.

External use: the leaves crushed and applied on bruises, sores and ulcers to calm the pain.

Contents: 100 - 500 - 1000 grams of herb verbena herbal tea cut

Brand: Sold by Erbologica Amazonas Andes International Herbalist

Total Reviews (0)
click here write review to add review for this product.