13 May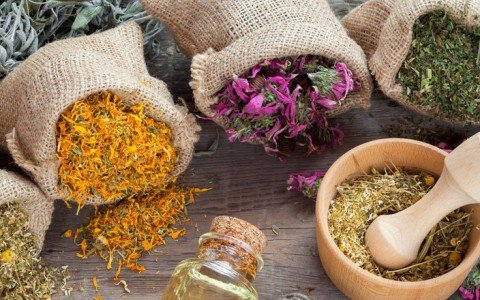 Posted By
0 Comment(s)
1207 View(s)
Medicinal herbs for herbal tea
Herbal teas can be useful in helping the body in a thousand ways, but it is true that you don't know which ones to choose because there are so many. We have selected the ones that are the best because they do not cause side effects.
For people who suffer from reflux or stomach acid, very often, they suffer from increased discomfort when using medicinal herbs for herbal tea. Only using these varieties reduces stomach problems and the production of gastric acids which are the main cause of various kinds of ailments.
Do you want to have good digestion? Then you have to opt for Mint, Ginger and Malta. These officinal herbs for herbal tea are very useful for regulating the metabolism and consequently even the production of gastric acids. They also offer good blood oxygenation and regularization of heartbeats.
Best-selling medicinal herbs
There are some best-selling medicinal herbs because they are known for the beneficial effects they offer. Among these we find chamomile, lavender, mint, green tea and milk thistle.
For better or worse we know that they are types of plants that are part of our tradition, so much so that in the end we use them even if we don't need them. Chamomile, for example, is perfect for inducing sleep and for being able to calm the nerves. While green tea is used when you suffer from constipation problems, even if you drink it in the evening, after 5 pm you have a regularization of the body. While mint and lavender, despite being totally different herbs, are perfect for digestion and for relaxing the nerves.
Milk thistle has recently climbed the podium of the best-selling medicinal herbs because the benefits it brings are being rediscovered. For example, it is optimal for liver purification and for the regularization of bile production.
Why use medicinal herbs
A question that many people ask is: why use medicinal herbs when there are supplements and medicines? Just to avoid using artificial supplements and medicines. Our body is perfect, but it has some features that are necessary to regenerate tissues. The moment we start using "supports" to get nutrients, supplements, vitamins and so on, we risk altering our autonomy. The functions of the organism must not be replaced, but they must be stimulated.
If you are wondering why to use medicinal herbs? The answer is very simple, because they stimulate and reactivate those functions that are necessary to have a healthy and perfectly functioning body. This is the only way to reduce premature aging.