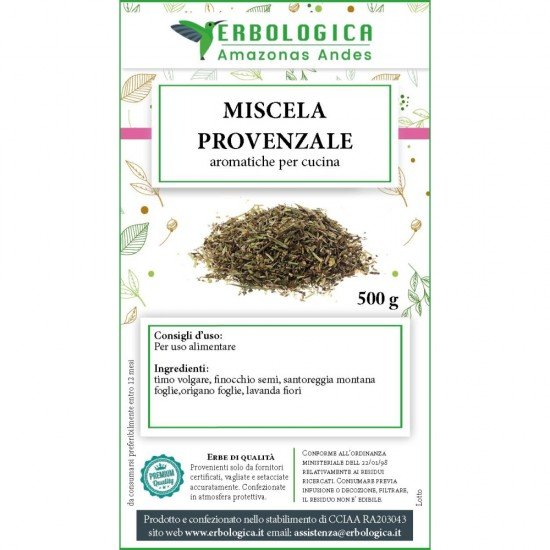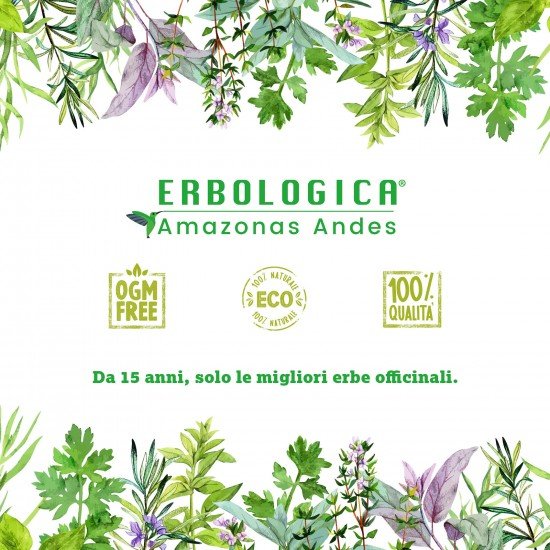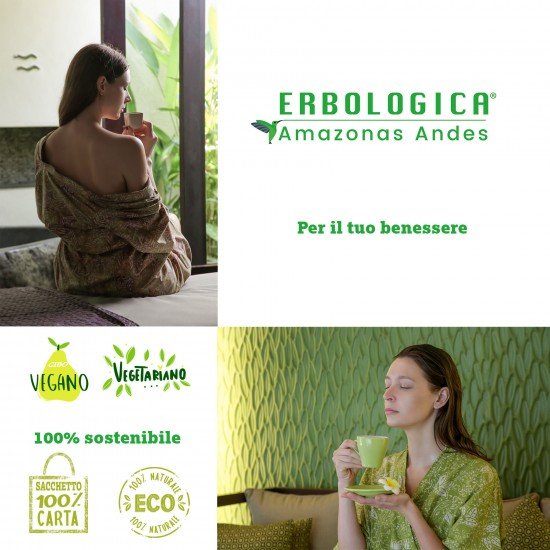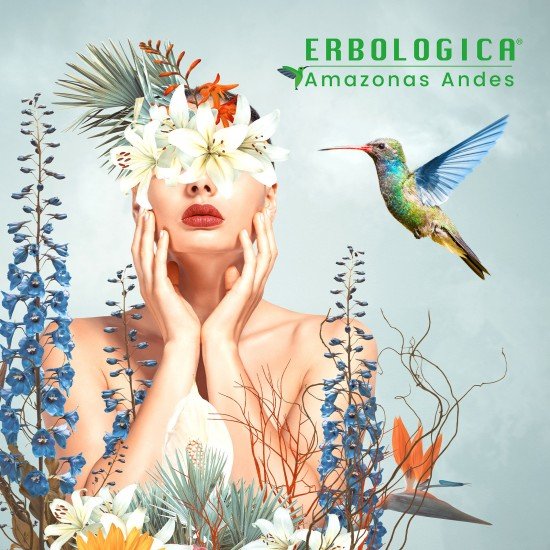 Aromatic Provençal blend for cooking
Aromatic Provençal blend for cooking
Culinary art has its secrets for being defined as "art". The ingredients are always important, but the touch of the master who then goes on to give a different or even very intense flavor is the spices.

The Provençal Aromatic Cooking Blend is well known, but it is only used for certain recipes. When you are an expert cook, you often go to use recipes that go perfectly with the Provençal aromatic blend for cooking.

Don't you know it? The Aromatic Provençal Blend for cooking consists of:

- Basil

- Thyme

- Origan

- Marjoram

- Rosemary

- Mountain saturation

They are spices that give Mediterranean aromas with a certain aromatic taste that manage to make roasts and red meats special. We recommend them for those who love meat and who often try their hand at cooking these foods.

Provençal herbal blend

The mixture of Provençal herbs, in the Middle Ages, was also used as a flavored drink to be found directly in trattorias. Sometimes it was also combined with wines to make it alcoholic. There are recipes based on a blend of Provencal herbs that also concern the creation of liqueurs and spirits.

In the end it is mainly used for cooking several main courses, but nevertheless the Provençal herb blend has a truly fascinating history and is part of Italian cuisine.

Provençal blend for cooking recipes

The Provençal blend for cooking simple recipes that are nevertheless particular. We offer a meat recipe and one entirely with vegetables.

The first Provençal mixture for cooking useful recipes is a second dish where we take a fillet of beef and cut it into slices. In a pan, brown onions and a few carrots cut into small pieces. We take the beef slices and sprinkle them entirely with the Provençal mixture. They are then cooked in a pan and are ready to be served.

The second Provençal blend for simple cooking recipes is pasta. White pasta is cooked. Once it boils, put it in a pan with the Provencal herbs, allowing the water that may have remained in the pasta to dry.

Provencal blend how to use it

When asking how to use the Provençal blend, there is a little confusion. In reality we are talking about herbs which are always aromatic, but which combine perfectly in all doughs, for pasta and meats.

A real treat is the famous focaccia with the Provençal blend. The herbs are added directly to the dough. To complete the decoration or even to increase the flavor, a sprinkling of other mixture is added halfway through cooking.

For the Provençal mixture, how to use it in first courses, you can add it to pasta in white, with a little butter if you wish, or add it to the risotto and mix it. The heat that is given off by the pasta and rice is able to release the flavor and aroma of this blend.

Provençal blend for sale

Provençal blend for direct sale to customers is not always easy to find. There are few places, such as supermarkets or even small groceries, that own them. At the same time, even physical herbalists are not always well supplied with this product.

Among other things, there are many "copies" of the true Provençal blend, so it becomes important for a customer to take a direct interest in the ingredients and also what the herbs are inside.

The Provençal blend for sale on the internet allows it to be fresh and particularly tasty, precisely because the websites are very controlled for the protection of the customer. We also recommend the online sale as regards the costs which are always very cheap, but with high quality herbs. Aromatic Provençal blend for cooking

Ingredients

Common thyme, fennel seeds, mountain savory leaves, oregano leaves, lavender flowers

Our herbs are packaged in a protective atmosphere or in a vacuum to preserve the active ingredients naturally contained in the plant from oxidation
The product is COMPLETELY NATURAL and GMO FREE. The residue is not edible.
Erbologica offers traditionally grown herbs and guaranteed and certified wild herbs
Only safe and effective products.
Before being placed on the market, the products must pass a careful analysis of microbiology, pesticides, heavy metals, radioactivity and aflatoxins. Once all these tests have been carried out, the products pass our quality control and are marketed.
N.B. The product can also be consumed cold and maintains its properties unchanged.
Pack of 500 grams