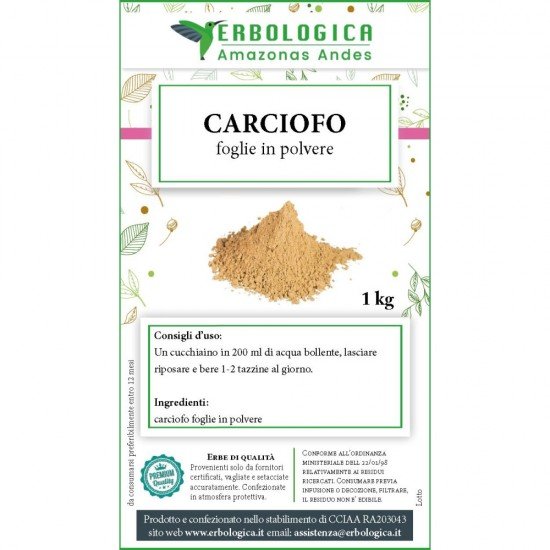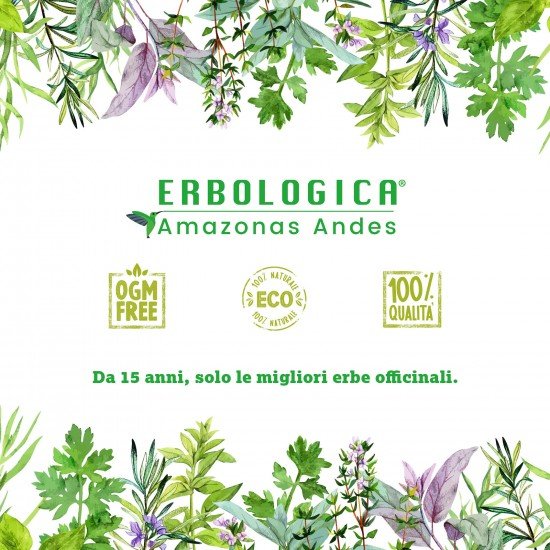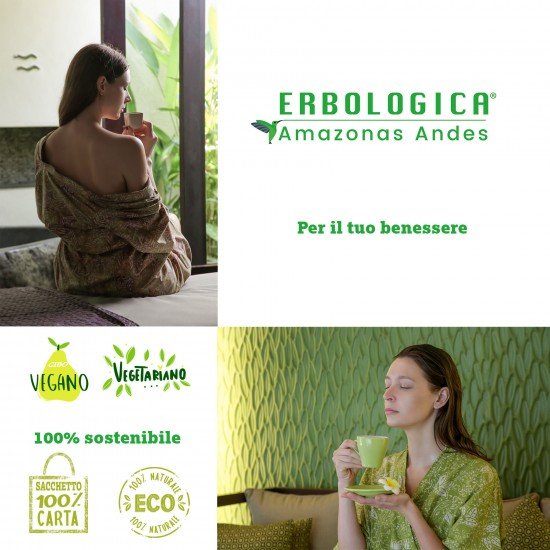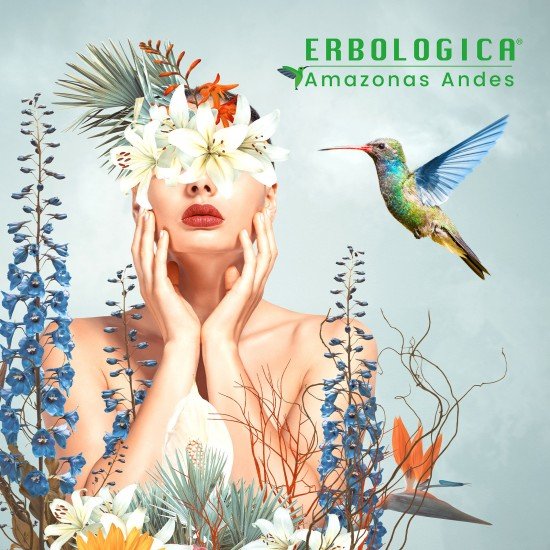 Artichoke leaves in powder form 1 kg
Artichoke leaves powder
Artichoke is a vegetable that is very rich in many antioxidant principles, detoxifying for the liver and which helps to increase the defenses of the immune system. Children should be the ones who eat this food often, but it doesn't always taste like it.

This is why there is the possibility of having an Artichoke leaves herbal tea that offers a delicate but bitter flavor, in fact it is not overly loved by children for this problem. However, as regards the flavor, it is then "regulated" also with the presence of honey. It is a thirst-quenching drink that helps different subjects.

Using the artichoke leaves herbal tea you are dealing with a drink that is easily consumed and this leads to an organism that does not feel burdened, but rather helps in the elimination of various toxins that are often harmful to the body.

At this point, when we talk about an artichoke leaves herbal tea it is better to know that in addition to understanding which leaves are the best, we must also evaluate the state of conservation and the "cooking" methods to have a drink that is really good and rich in active ingredients. .

Artichoke leaves properties

Artichoke leaves beneficial properties that relate precisely to the help for various diseases, such as liver cirrhosis, bile regulation, digestive, offers excellent help for reflux and digestion problems.

In addition, the Artichoke leaves have useful properties for stimulating the immune system and for strengthening it, in fact it should be one of the main foods for feeding children. Taking it once a week gives you the security of a very solid immune system, unfortunately this is not always possible, and here is the possibility of taking it in the form of herbal tea, so that it is also taken up quickly by the body.

Now, summarizing and concentrating directly on the artichoke leaves beneficial properties that are revealed with the presence of cynarin, vitamins A and C, iron and various mineral salts, but which are present in this food in very large quantities compared to other vegetables.

This is one of the best elements that distinguish it. The artichoke is certainly a food that should often be present in our diet.

How to prepare the herbal tea Artichoke powder

Before talking about how to prepare Artichoke leaves herbal tea, it should also be noted that it is important to have a good quality of this product. Based on the "fleshy" of the leaves, there is also a greater possibility of having a drying that is incorrect, perhaps where there is a strong taste of mold.

Before even starting to prepare the herbal tea, it is better to taste the leaves, giving a simple bite. If you are sure not to feel the taste of mold, here we can move on to how to prepare the Artichoke leaves herbal tea.

The important thing to remember is that there must be good "cooking", if we can say so. Specifically, the water must be boiled, once it begins to make the first bubbles, pour the product and wait for it to start boiling very clearly. It is left on a low heat for at least 5 minutes. This allows it to taste good because the heat reduces the bitter sensation, but does not compromise the active ingredients.

Artichoke leaves powder for sale

The artichoke leaves herbal tea for sale in herbal medicine is certainly an excellent choice, but we can also "self-produce", perhaps with those artichokes that we have grown in our garden.

Surely, an important thing when you turn to the Artichoke leaves herbal tea for sale in herbal medicine is to understand which is the dried part. The best leaves are those contained within the artichoke, as well as the heart of the artichoke. The external ones are harder precisely because they are poor in some elements and therefore are just very bitter.

Artichoke leaves powder 1 kg

Excellent for causing the expulsion of gallstones and beneficial in urine retention.

Content: 1000 grams of artichoke leaves in powder