14 Jul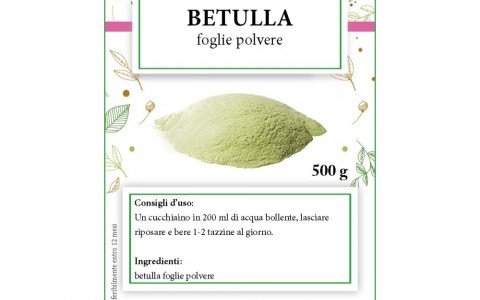 Posted By
0 Comment(s)
191 View(s)
Medicinal plants companies
The herbal medicine market is constantly growing. There are many medicinal plant companies, some of which were born very recently, but then we find those that are already known and that offer new commercial outlets as well as addressing new customers.
The small entrepreneurs, but also the already established herbalists, have simply decided to have medicinal plants companies operating in Italy so that they already have an advantage in the knowledge of the regulations that regulate the market.
Obviously, there must always be some attention regarding the products on sale. The officinal plant companies are aware that they must offer good quality products, they must be fresh and have a guarantee of origin.
Foreign markets offer unfair competition, which in any case is to the detriment of the small final consumer. For this reason, it is always good that there is a very broad focus on medicinal plant companies.
Medicinal plants companies, why prefer them
Now it is better to try to understand why one should turn to officinal plant companies, why prefer them, what are the advantages?
First of all, there are some officinal plant companies that allow you to perfectly know the laws currently in force. This means that they offer for sale exactly products complete with certifications and everything that is useful to comply with the regulations currently in force.
Secondly, when we ask ourselves: medicinal plant companies, why prefer them? You have a series of price lists with very low or even canceled shipping costs. Being companies that address their market to an audience that buys large quantities of products, it is then normal that there is a revaluation of shipping costs.
Obviously, every company has prerogatives, so it is normal that there is also attention to the customer, but considering how much they go to buy and also in how long.
Retail sales with medicinal plant companies
One of the thriving and rich markets, which are affecting various users in all nations and have also challenged the Coronavirus, is precisely the herbal market. The very young who want to open a shop must think that retail sales with medicinal plants companies are the future.
In fact, even analyzing the latest market trends, it can be seen that retail sales with medicinal plants companies have had an increase of about 8% in the first months of 2020. Although the world economies were blocked, precisely the food and herbal sector has undergone absolutely no restraint, on the contrary.
These herbs are useful because they help to cure many diseases and also strengthen the immune system, this has made it possible to have exactly an improvement in business.
Since herbs are also used for beauty care, retail sales with medicinal plant companies are actually the next business to invest in.
Today, medicinal plant companies work on the internet
Do officinal plant companies work on the internet today? It is not a question, but it is a statement: Today, medicinal plant companies work on the internet! Because this is where new markets, new businesses move and where there are many users who buy in the digital world.
A small business owner or a new trader who wants to invest in the herbal world must search for their suppliers directly on the internet. Those who do not yet have a website or contacts that are digital can be classified as obsolete merchants who are out of step with the times and thus make it difficult to trade.
At this point it is better to have direct contact, making the most of the internet world, don't you think?