05 Oct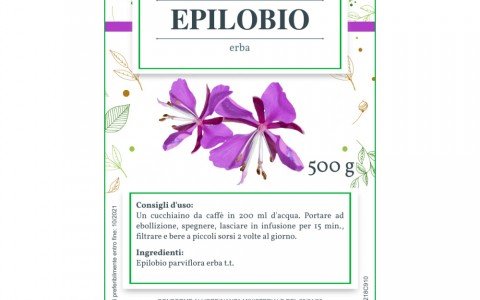 Posted By
0 Comment(s)
338 View(s)
Natural remedies for enlarged prostate
The prostate is often one of those health problems that are particularly painful. What to do when suffering from inflammation and enlarged prostate? The first thing to do is to undergo a specialized examination.
Secondly, we can turn to nature. There are natural remedies for enlarged prostate that have always been known and have always been used. Some herbs that are anti-inflammatory, antibacterial and even stimulant to balance the production of male hormones.
The prostate tends to enlarge due to a lack of certain principles in the patient's body which then releases into an inflammation that enlarges the prostate. Natural remedies for enlarged prostate are all to try to know which one is right for you.
Medicinal herbs that treat prostate
The medicinal herbs that treat prostate are:
- Nettle
- Epilobium
- Serenoa repens
They can also be used both in an herbal tea that you are going to mix by yourself. The purchase of these herbs can be made directly in a herbalist's shop, although it is not certain that you will be able to find these herbs. Only those that are best supplied can guarantee you a good quality of the product.
Alternatively, as we also recommend based on customer satisfaction, is to buy these medicinal herbs that treat prostate directly on the internet. There are websites specialized in herbal medicine that guarantee you the highest quality.
Medicinal herbs that treat prostate are called in this way precisely because they offer the possibility of being used for certain diseases and therefore offer a health application.
Epilobium herbal tea
What a strange name for a medicinal herb. There are actually even stranger ones. However, the herbal tea is really useful and offers a series of active ingredients and also mineral salts that lead to a decrease in direct inflammation of the prostate gland.
His relief comes after a few hours and he is dealing with a drink that is also very tasty. Among other things, being a diuretic solution, it has the benefit of naturally eliminating the toxins that are channeled and that are present in an enlarged prostate.
Since its ability to naturally eliminate these toxins is also limited, the epilobium herbal tea offers this rebalancing treatment.
Serenoa repens herbal tea
A natural remedy that helps ensure excellent help for the prostate is given by the serenoa repens tisana. It is a palm where certain parts are used and which can cure urological disorders. If we evaluate what are the advantages, which are really many, we can mention its strong diuretic components and also its "sedative" action.
The enlarged prostate leads to a series of ailments and discomforts that are very painful, but which can be helped with anesthetizing properties, given by the serenoa repens herbal tea, and also curative with essential oils and anthranilic acids.
This is beneficial for those who have a particularly enlarged prostrate which also offers problems urinating.
Root nettle
The benefits of nettle lead to a number of uses in both the medicinal and also aesthetic fields, so we evaluate its use exactly. We absolutely cannot deny that the root nettle has a strong anti-inflammatory action that comes to act directly on the internal organs and glands.
Its "passive" effect also helps the kidneys to eliminate toxins which then flow into the prostate. When you have an overly inflamed, sore, and very painful gland, you can use your own
nettle root in herbal tea or decoction and drink its juices directly, which are very rich in essential oils and active ingredients.