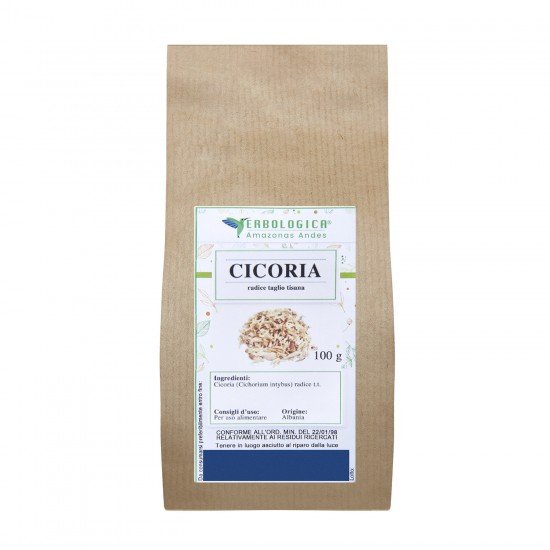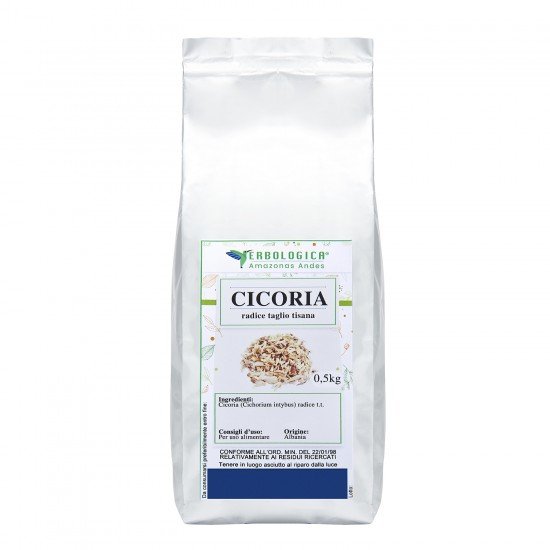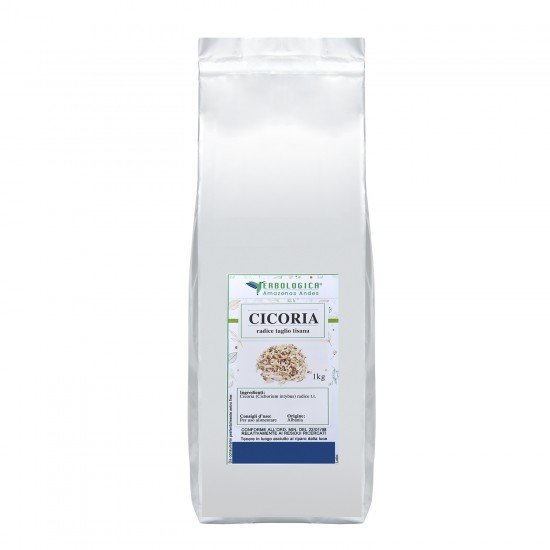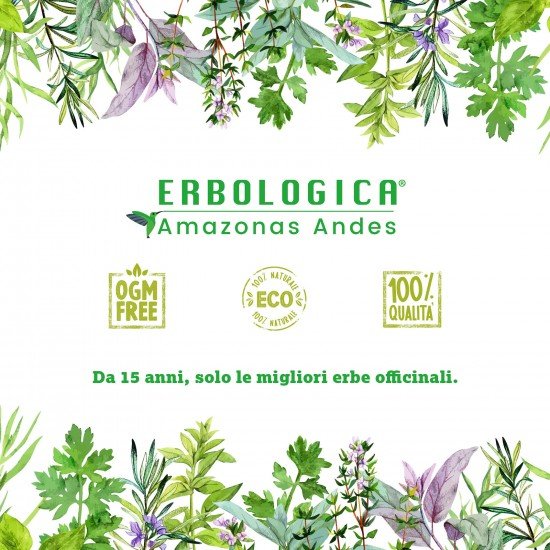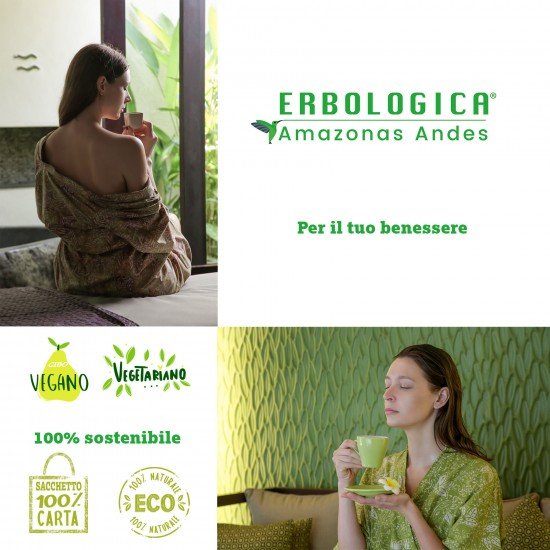 Chicory root herbal tea
Chicory root cut herbal tea
Chicory is a very tasty vegetable that is part of many Italian recipes, but where the water obtained from its boiling has many nutrients and also many active ingredients.
Chicory root cut herbal tea is a novelty on the market that leads to benefits that are optimal for the body and also for the metabolism. At this point it is good to know when to take this type of product because it is also helpful for digestion.
Chicory root cut herbal tea can be drunk, even just one glass is enough, after lunch and it also becomes helpful as regards following a diet or for those who need dinner to have a good digestion of the food taken. Subjects suffering from reflux, for example, can drink a cup of infusion Chicory root cut a few hours before going to sleep in order to speed up digestion.
Its taste is very sweet, it lends itself excellently even as regards a simple herbal tea to be taken when you want to relax.
Benefits Chicory root cut herbal tea
Chicory is certainly an easy-to-digest vegetable that is recommended for flu states and perhaps for the treatment of any colds or sore throats.
The Benefits Chicory root herbal tea are absolutely calming, but in a completely natural way that also help to increase the immune system. Thanks to its flavor, it also becomes very popular with children and the Chicory root herbal tea benefits for flu symptoms are absolutely reduced to zero.
In addition to this, among the Chicory root herbal tea benefits there are also those of optimal help with regard to digestion and also reflux. Just drink a few glasses, even several times a day, in order to stimulate the gastric juices to be produced in greater quantities, but relax the abdominal walls in order to allow greater mobility in the digestive phase.
How to prepare herbal tea cut Chicory root
There are many herbal products and all aimed at the protection and conservation of herbs, among these we also find the possibility of finding roots which are in any case "hard" mixtures cut into large pieces or which are chopped up and reduced to powder.
How to prepare the Chicory root herbal tea when dealing with the "powder" of this root? The best solution is simply to boil some water, pour a spoonful of this product and then add some warm water, mixing everything.
Instead, as regards the How to prepare the Chicory root cut herbal tea you must proceed with a micro-cooking. Boil the water with the root and bring to the boil for at least 5 minutes. Then everything is left to cool and then filtered in order to have a drink that is very tasty.
Chicory root cut herbal tea for sale
The cut root chicory is not always easy to find on the market, it is a product that is greatly appreciated by subjects who use homeopathic treatment in different situations.
Chicory root herbal tea for sale on the internet still offers a great choice because it is found both in fresh, dried and pulverized roots. This also allows you to use different solutions for cooking where you have different flavors.
The Chicory root herbal tea cut for sale in herbal medicine could be found in sealed envelopes. The bulk product becomes difficult to find if it is not stored in an adequate way to keep the fragrance and flavor unchanged.
Chicory root cut herbal tea for sale on the internet is also much cheaper economically.
Chicory root herbal tea
Other names: radicchio, cichorium intybus
Properties: it is bitter tonic, stomachic, purifying, anti-thyroid.
Preparation: a teaspoon, in 250 ml of boiling water, leave to rest for 5 minutes,
sweeten for a bitter taste, drink 2 cups a day.
Contents: 100 - 500 - 1000 grams of herbal tea cut chicory root
Sold by Erbologica amazonas andes international herbal shop online
Total Reviews (0)
click here write review to add review for this product.