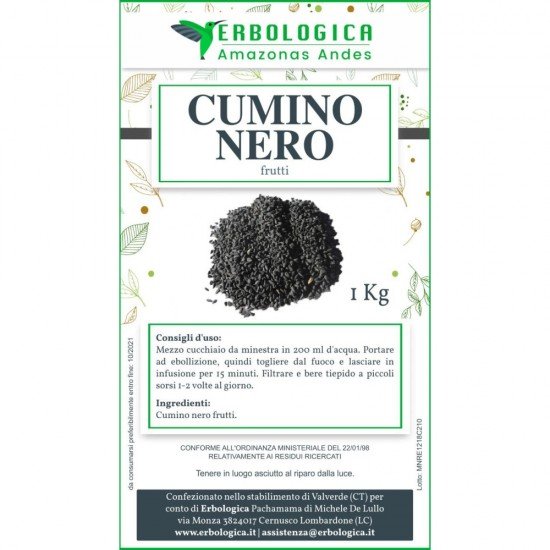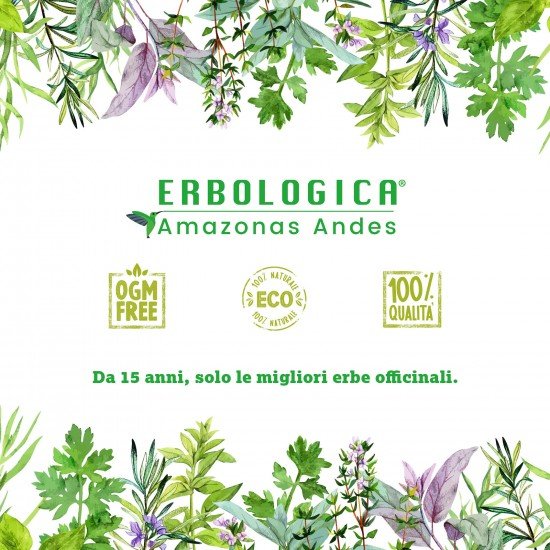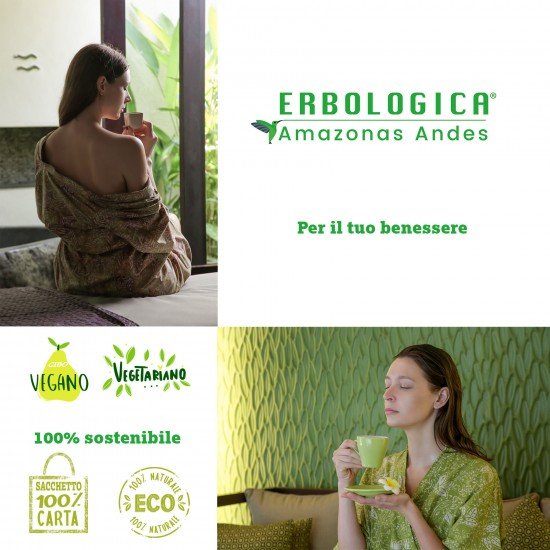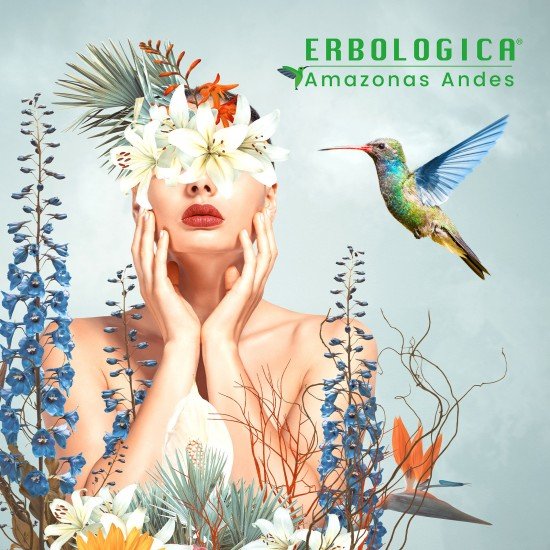 Black cumin seeds 1 kg
Black cumin seeds
We also find cumin as a superficial ingredient on the outside of some types of bread, but you should know that it is possible to have black cumin semi-herbal tea having a tasty and not at all disgusting drink available.

Loved by children, also for its really "curious" flavor, the Black Cumin semi-herbal tea allows you to always have a completely alternative herbal tea. In Italy it is still little used, but in the East, it is very much used.

Before proposing it to friends or relatives, who have come to visit, it is better that you try it to find out if you can like it, not everyone loves spicy or very different flavors. There are many users who are particularly traditional.

Either way, Black Cumin semi herbal tea is easy to make and low cost too. On sale there are also those that are totally pulverized, which are soluble, but highly digestible.

In this case the two flavors are totally different. For a black cumin semi herbal tea with whole spices, it has a much more intense flavor, while for the powder solution, it becomes much more delicate.

Benefits Black cumin seeds

Cumin is a real panacea for the body, in the Benefits Black Cumin seeds we find a real medical "bomb" for stimulating the immune system that has been known since ancient times. There are many active ingredients that are easy to absorb and that help the right stimulation of the body, but also of internal reactions.

Among the benefits of black cumin seeds we find a strong presence of myristic and oleic acids, but also of proteins belonging to the B family, useful for bone development. Additionally, there are good amounts of iron, copper, and phosphorus.

Think that it is also recommended for the growth of children's bones. In this way you are sure of having help with their development, but in a completely natural way. In a nutshell, the Black Cumin Seed Benefits are really a lot and all aimed at having an internal balance that are optimal for those who are recovering their strength after a flu.

How to prepare the herbal tea Black cumin seeds

Cumin, to be used, must have a good attention as regards its drying. If it is excessively dried, it will be poor in all the nutrients listed above and therefore you have a lean drink, with a delicate flavor and with no benefit for the body.

At this point, as regards the How to prepare black cumin seed herbal tea, you must think about the quality and try to evaluate exactly the state and then adopt a perfect boiling method.

If you notice that the product is very fresh, for How to prepare the herbal tea Black cumin seeds, it must be left to boil for at least 5 minutes, in the sense that once the water boils, it is left to "cook" for another 5 minutes.

If, on the other hand, the product is dried, but you still notice a good color, then leave it to infuse in water at room temperature for at least 24 hours and then boil.

Black cumin seeds for sale

The black cumin seeds for sale, as for other spices, is also found in supermarkets, but where the quality is not good to have a herbal tea.

To buy a good product, which can be both fresh and dried, then the Black Cumin seeds for sale in herbalist's shop is waiting for you. This way you can also check what it looks like. A good color indicates that it is a fresh product.

Alternatively, there is the world of the internet, which offers semi-sold black cumin at lower prices than physical stores.

Black cumin seeds 1 kg

Other names: cuminella, cinnamonea, black cumin, nigella sativa

Properties: carminatives, diuretics, fluidifying the mucous.

Preparation: a teaspoon in 200 ml of boiling water, let it stand for 5 minutes, drink 2-3 cups a day.

External use: de-obstructing: 3-5% decoction for douching, irrigation, enemas.

Attention never exceed the recommended doses.

Content: 1000 grams of black cumin seeds

Sold by erbologica amazonas andes