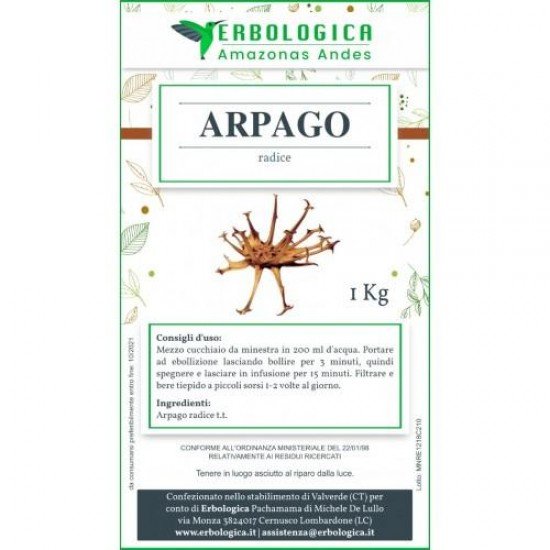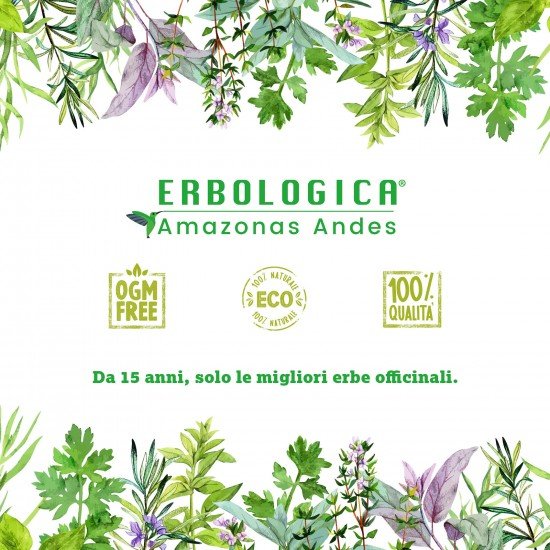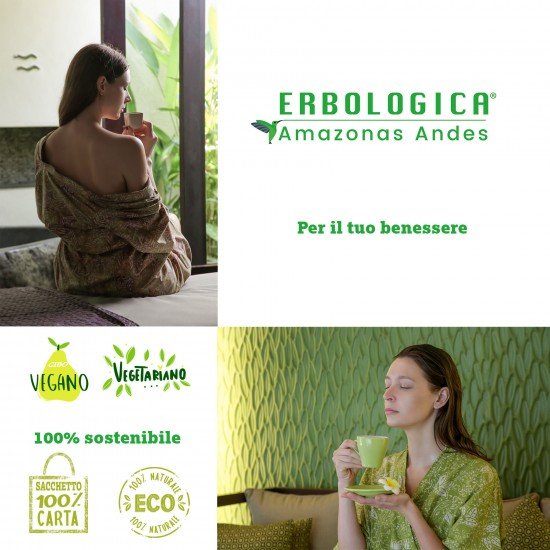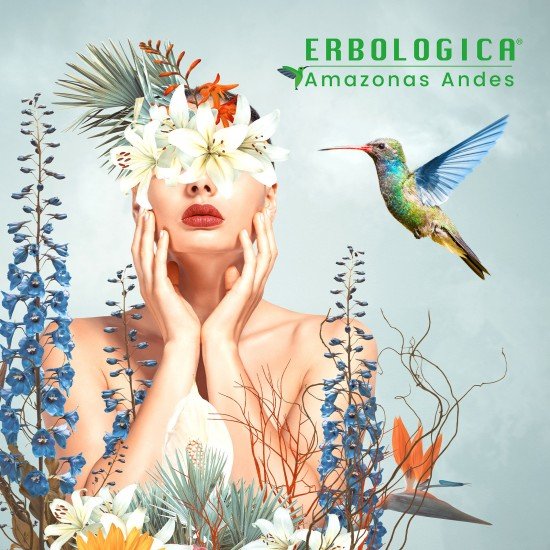 Devil's claw herbal tea cut pack of 1 kg
Devil's claw herbal tea
All herbs should be tried as a decoction or even as an herbal tea, but the devil's claw herbal tea offers exactly an excellent help to take those active ingredients without them being modified by high temperatures.

The devil's claw herbal tea offers a color similar to chamomile, but the taste tends to be floral, therefore particularly pleasant. It is advisable not to boil it, but to pour boiling water over this herb. Through this method of infusion you have the

possibility of having an excellent drink full of active ingredients.

In addition, the devil's claw herbal tea can also be taken with honey so that it becomes particularly sweet and is also appreciated by children.

Devil's claw root

There are two parts of this plant that can be used, namely:

- The flowers

- The roots

The flowers are not always available, while the root devil's claw is really always available, so users can have them both fresh and dried. When you go to dry the devil's claw root you are sure of being able to have only the active ingredients that are useful when you go to create the decoction or pour hot water over it.

As for the fresh root, in addition to having a more intense flavor, it has to do with a large presence of essential oils rather than active ingredients. Evaluate which one is right for you.

Devil's claw herbal tea for sale

The devil's claw herbal tea for sale in health food stores may be difficult to find because only the best-stocked shops may have it available, but it is advisable to purchase it directly on the internet.

The online world allows you to find a fresh devil's claw herbal tea for sale. Indeed we can say that it is possible to have and find different qualities and different parts of this plant. The choice starts from the roots up to the flowers that can also be in bud.

The devil's claw herbal tea for sale on the internet also offers the possibility of having lower costs than in physical stores.

Devil's claw and its benefits

In the common imagination, when we talk about the devil's claw and its benefits, we have always thought of something supernatural, almost magical and mysterious. In reality this thought developed for its name, which was however given by a name not specified in ancient times, and its characteristics.

The devil's claw and the benefits of him are multiple and also have immediate effects, this too helped to develop his "aura" of mystery.

It is a very strong anti-inflammatory, a calming agent for fevers and offers an analgesic as well as sedative action for bone pains or even nerves that are inflamed. The advantage of using this "herb" is to have relief in a few hours from its application.

Devil's claw against rheumatic pain

The rheumatic complaints are really acute. On some days you can live together and on others you can't move. It is a pathology that makes its appearance evident and reminds us of it precisely with ailments that are to faint.

In traditional homeopathic medicine, the devil's claw against rheumatic pain has a place of honor. In fact, given its internal components which are sedative, it is able to calm these pains. Moreover, thanks to its rapid absorption, it offers the possibility of reaching the part that is most annoying. This helps to have immediate relief.

Elderly subjects or even those who do not like to use too many medicines, which may begin to give less relief, can use the devil's claw against rheumatic pains.

Content: 1 kg of devil's claw 100% natural herbal tea cut

Sold and produced by pachamama di Michele De Lullo