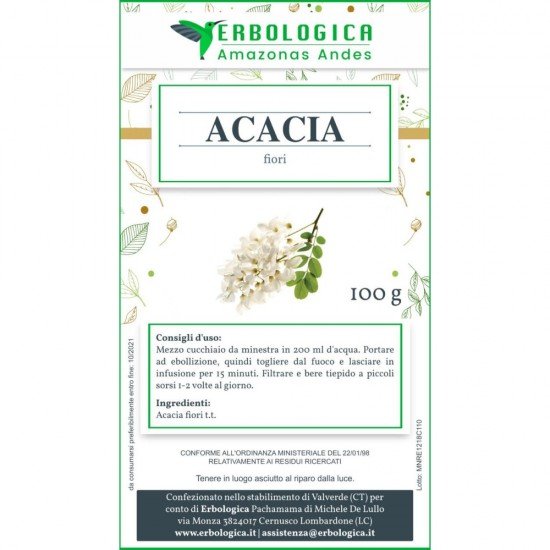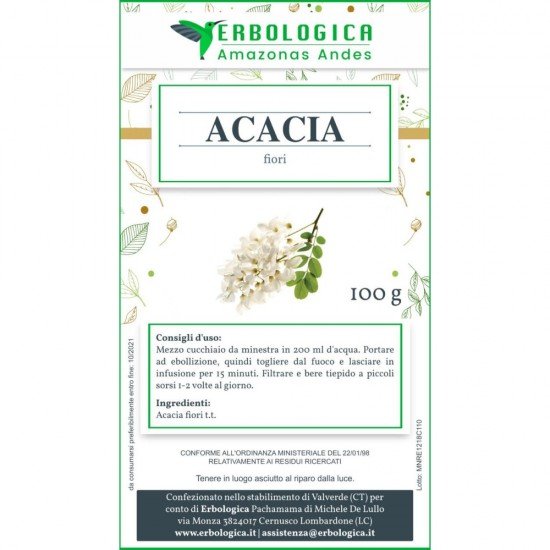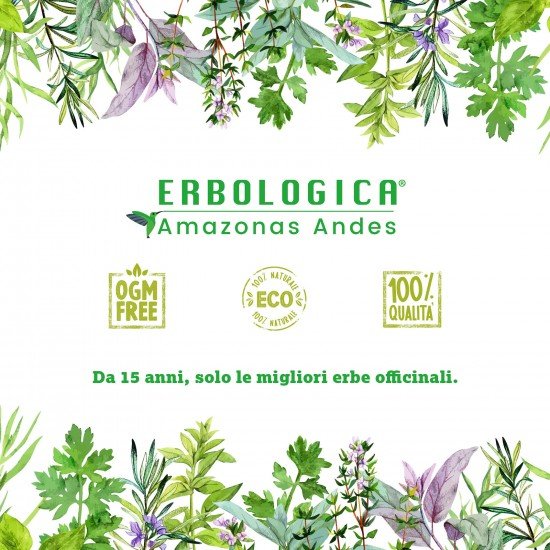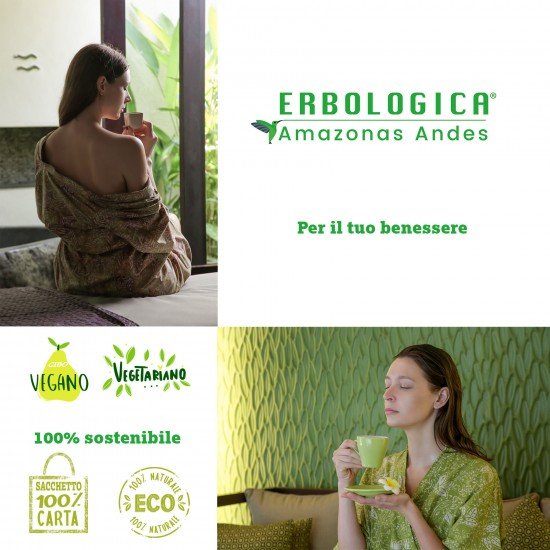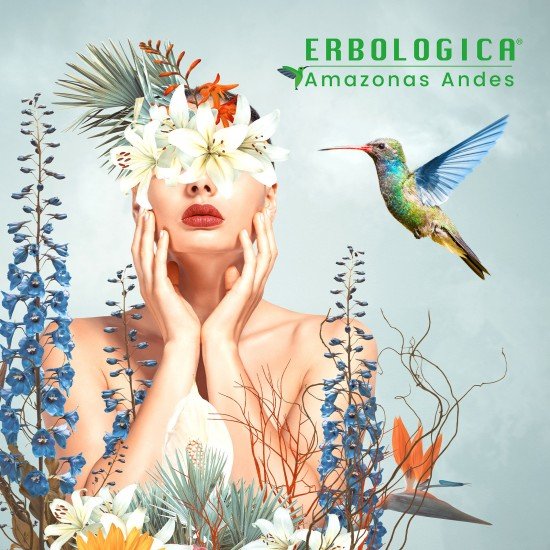 Acacia flowers of 100 grams
BENEFITS:
Acacia flowers and leaves are very useful elements for making herbal teas, also excellent for fighting colds and phlegm. In fact, the herbal tea acacia is also a drink that can guarantee a valid help for the first flu symptoms.

A good herbal tea based on Acacia offers an excellent natural help in the first flu symptoms. If, on the contrary, you are now fully managing the disease such as phlegm and cold, then a good natural cure based on acacia, both leaves, flowers and honey is for you.

Its flavor is bitter and, in some ways, tends to be similar to chestnuts. Acacia honey, which we often find on supermarket shelves, has a very particular flavor, especially appreciated by lovers of organic flavors. In any case, herbal tea acacia is useful precisely for those who love natural remedies and want to increase the defenses of their immune system.

Acacia properties: digestive, stimulating, counteract menstrual pain. Acacia has anti-inflammatory properties relating to the lungs and everything related to the respiratory tract. Both the leaves and the flowers of acacia allow it to be classified as a natural remedy.

Natural medicine is rich in remedies that are based on acacia, thanks to its antiseptic properties, and is also rich in vitamins, mineral salts and essential oils.

METHOD OF USE:

To prepare the acacia herbal tea, it is necessary to boil it in water that is not too hot, so as not to damage all its nutritional elements. Boil the water, but without pouring the product, once you turn it off, wait a few minutes and then you can add the herbs.

To keep the composition of the acacia herbs unchanged, cover the saucepan so that even the vapors remain inside the saucepan. At this point try to leave to infuse as much as possible.

Acacia flowers cut herbal tea 100g

Other names: black locust, robinia pseudoacacia

Content: 100 grams acacia flowers herbal tea

Brand: Erbologica Amazonas Andes