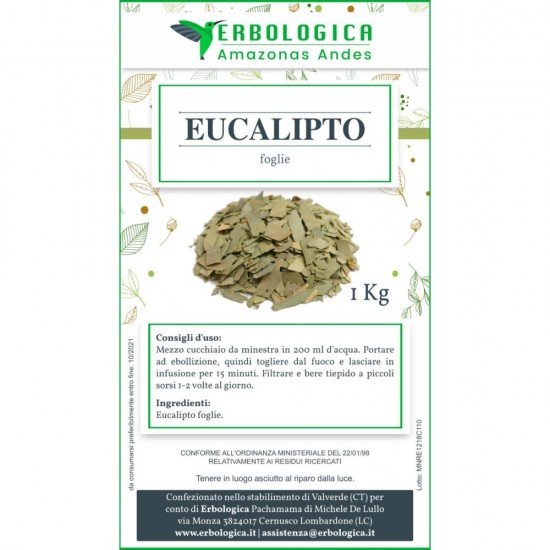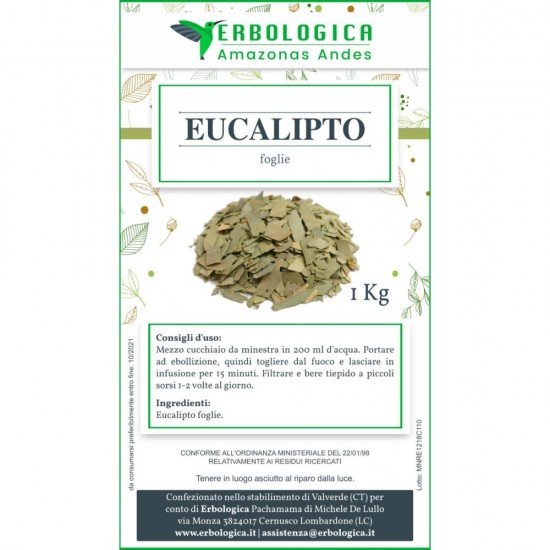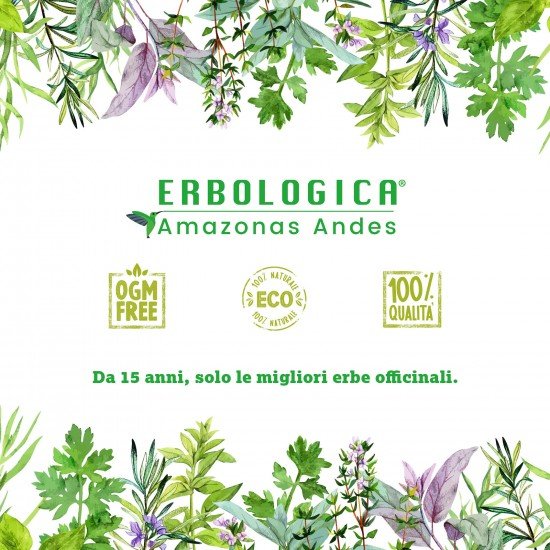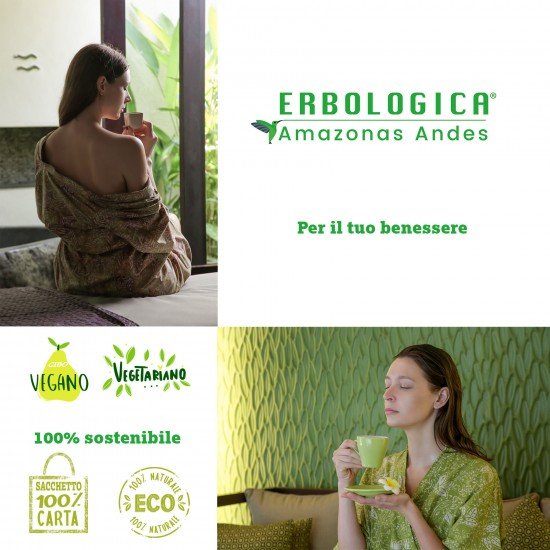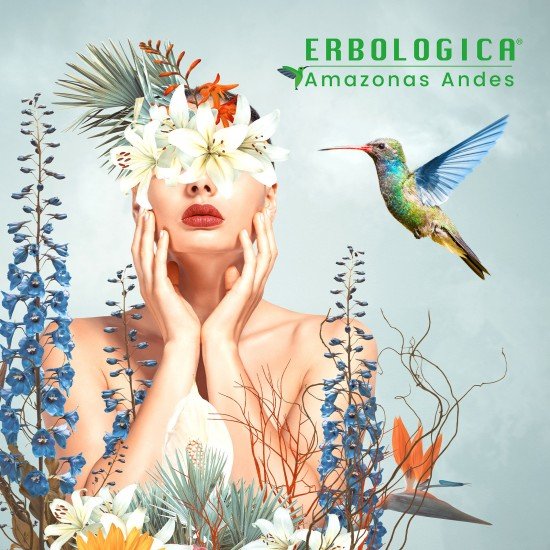 Eucalyptus leaves herbal tea formed by 1 kg
Eucalyptus leaves herbal tea 1 kg
Preparation of the herbal tea: a teaspoon in 200 ml of boiling water, let it stand for 5 minutes, drink 2-3 cups a day.

The infusion with 7 grams in 150 of water ideal against diabetes.

External use: the decoction with 5 grams in 100 of water is used to heal and clean wounds.

Inhalations: Breathing the smoke of the leaves in boiling water calms asthma and cough.

Eucalyptus wine: it is obtained by macerating one part of the leaves in 5 of wine or Marsala for 20 days. The juice obtained is taken in small glasses.

The ashes of the leaves are used to perfume the environment.

Contraindications: do not use in case of biliary or gastrointestinal inflammation.

Content of 1000 grams

Sold by herbal amazonas andes international herbalist