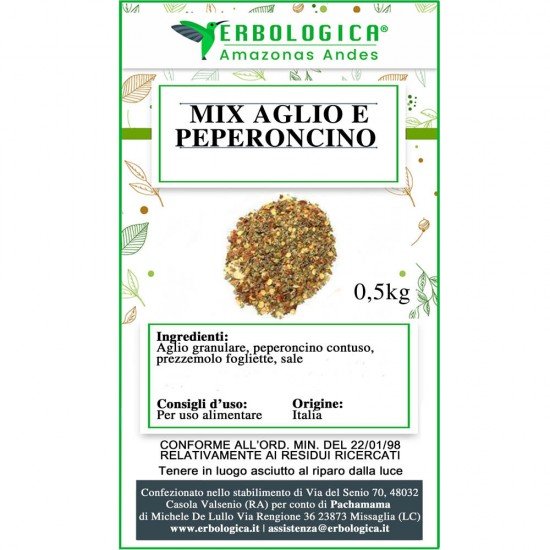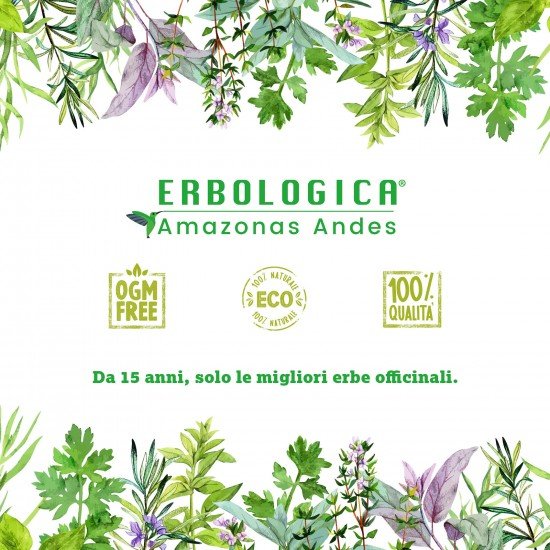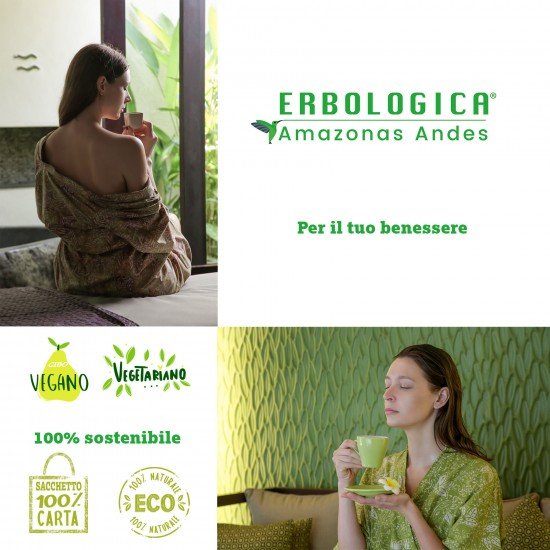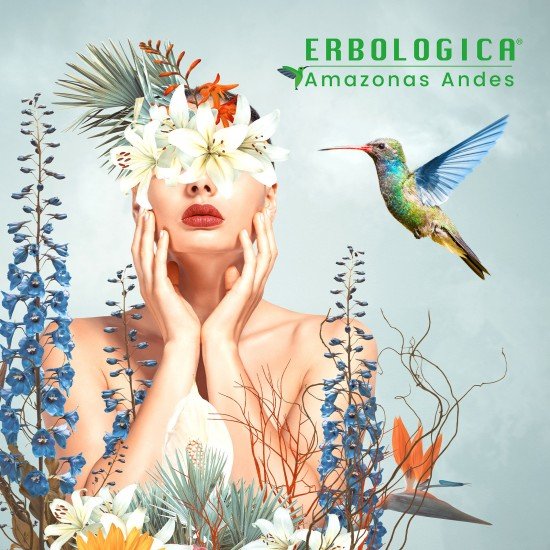 500g garlic and chilli pepper mix
METHOD OF USE:
Our preparation is practical and quick to prepare spaghetti with garlic, oil and chilli, you just need to toss the sauce with some oil.

For a correct preparation, sauté a teaspoon of garlic and chilli pepper mixture per person in abundant olive oil for a few minutes. Alternatively, you can grind it directly on the plate.

Ingredients: Garlic, chilli, parsley and salt

Content: pack of 500 grams

Sold by Erbologica Amazonas Andes