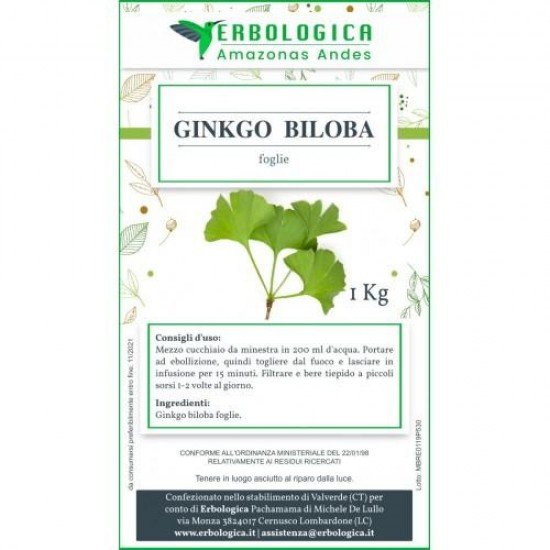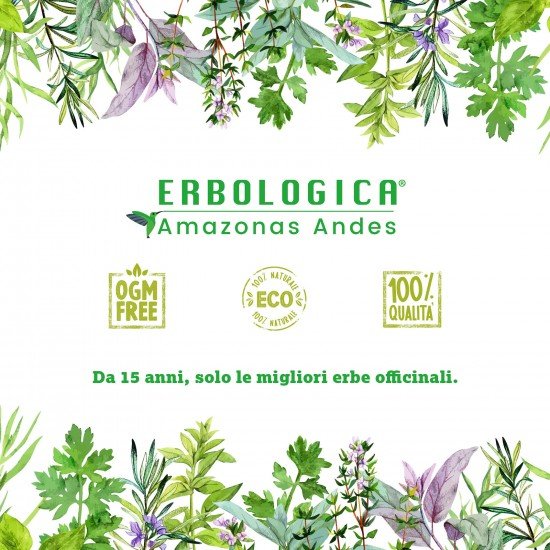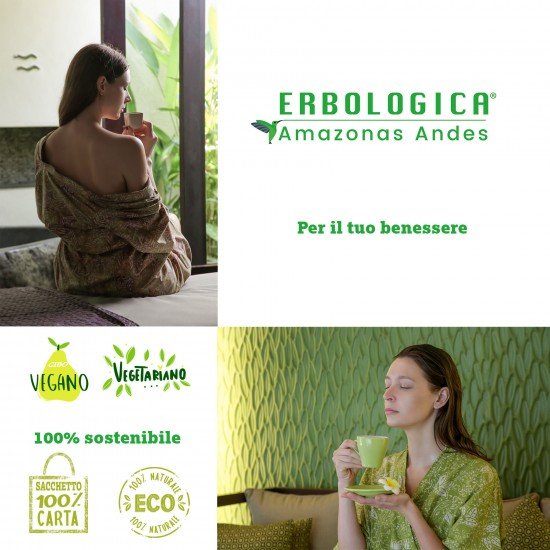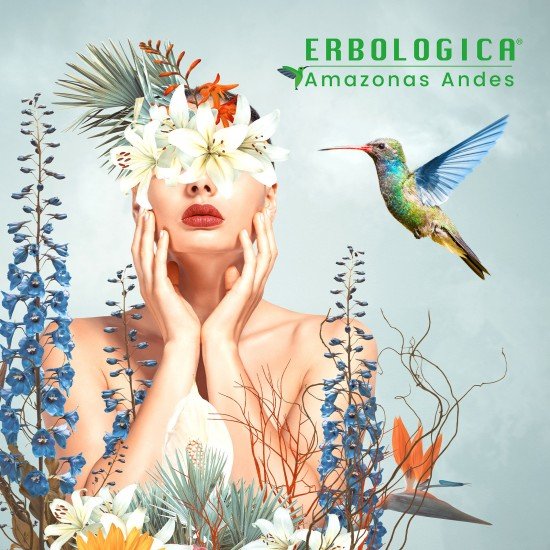 Ginkgo Biloba leaves herbal tea 1 kg
Ginkgo biloba herbal tea
Weak memory? Do you forget the things you do too easily or do you not even pay proper attention to what is happening around you? You will surely have been told, on several occasions, that a phosphorus cure is needed. We recommend a ginkgo biloba herbal tea instead.

The cognitive processes, which direct our brain, which help us store information and even memories, occur when the brain is able to regenerate internal cells and also have a good connection between neural factors. For this, there must be good hydration and some enzymes that we can get from food.

Ginkgo biloba herbal tea is an energy drink for the brain. Also known in ancient Greece as the drink of scholars and philosophers, ginkgo biloba herbal tea is having a new era of revenge.

In fact, there are many people who use ginkgo biloba herbal tea to improve their attention span and also for study.

Let's say that it is also recommended for people who are particularly stressed or who have moments of not serious memory loss. Of course, it must be said that it also tastes good, refreshing.

Ginkgo biloba benefits

Ginkgo biloba benefits the brain, its neural cells, the connection between the nerve centers and is also useful for pressure on the eyeball. Basically it is a herb that helps to think.

However, based on some studies that have shown what are the beneficial properties of ginkgo biloba, it is noted that it is also recommended for those who suffer from panic attacks, anxiety, who are under stress or for children and adolescents who are unable to have the right attention during the lessons.

In a nutshell, ginkgo biloba benefits memory support and all cognitive processes. It promotes concentration, so it is also suitable in times of mental and physical fatigue, as well as during the summer when the heat is suffocating.

However, its characteristic is also that of being a good cure for headaches or earaches. Therefore, it is better to try to take advantage of its many characteristics when you suffer from these annoying and rather exhausting ailments for the body and the organism.

Ginkgo biloba herbal tea preparation

Let's see what is the exact preparation ginkgo biloba herbal tea? This herb is particularly delicate, so if it is left to cook over the flame, you risk "dissolving" it and making the drink very bitter. Indeed it must be said that the first thing is to never use sweeteners. The taste is sour, but pleasant. Except that if it is combined with sugar or a sweetener, you risk damaging the herbal tea entirely.

In any case, for the right preparation of ginkgo biloba herbal tea, the water must be boiled. When it becomes hot and steaming, it is poured into a cup where a filter has been prepared with this herb inside. It is left to infuse for at least 5 minutes and then removed from the cup. In fact, if it is left to cool, it tends to become very bitter.

Ginkgo biloba for sale online

It must be said that ginkgo biloba for sale online is the only safe way to buy it. Because? We are talking about a product that is not in great demand because it has medical characteristics aimed at certain problems. This means that not everyone uses it and not everyone knows about it.

Only ginkgo biloba for sale online allows you to have a really good, fresh product with all the nutrients useful for a good action and activation of the brain processes.Ginkgo Biloba leaves herbal tea 1 kg

Preparation of the herbal tea:

a teaspoon in 200 ml of boiling water, drink 2 cups a day.

External use: the washed or dried leaves preserved in alcohol are used for the dressing of bruises, ulcers and burns.

The presence of flavonoids suggests its use also in the cosmetic industry.

Content: ginkgo biloba leaves cut herbal tea 1000 grams

Erbologica brand Amazonas Andes