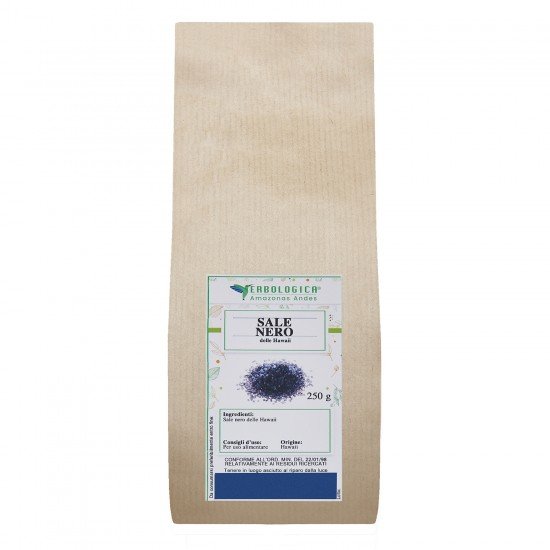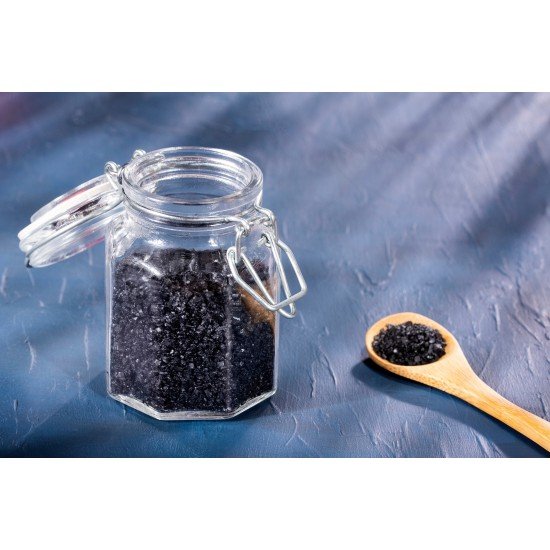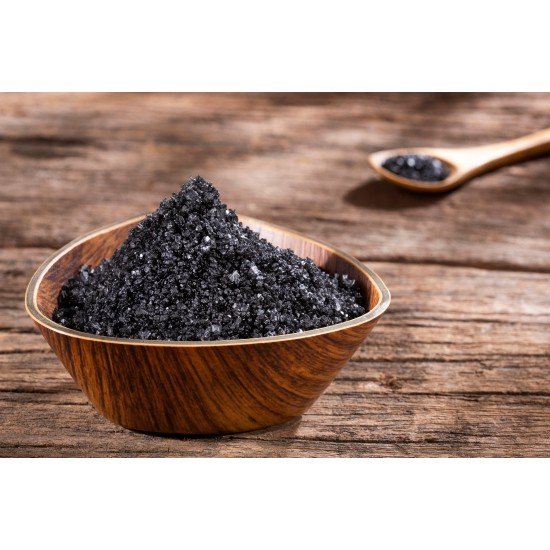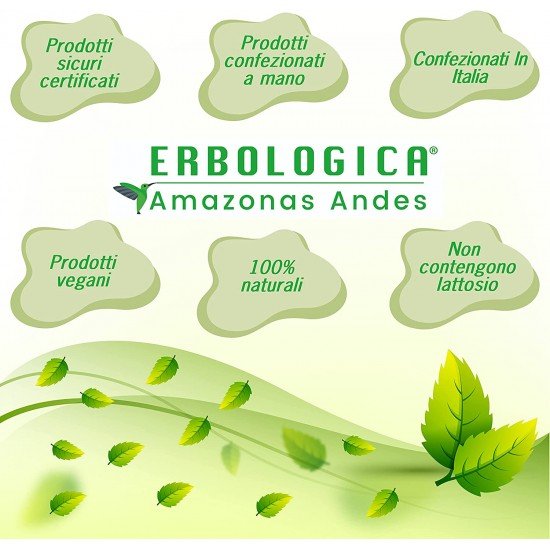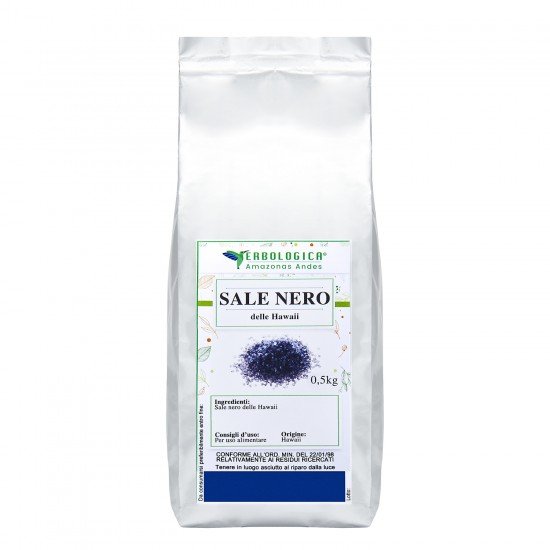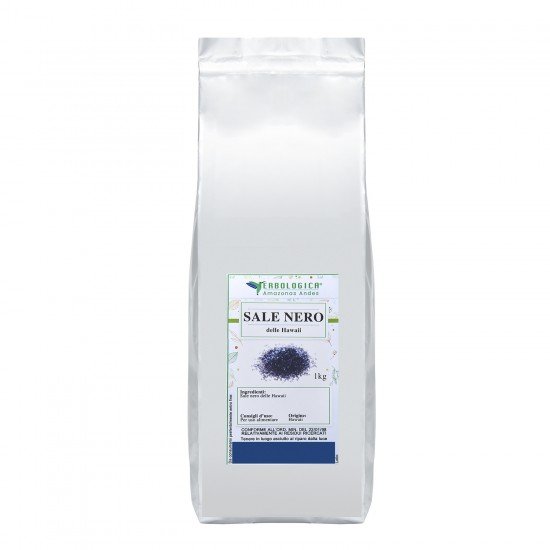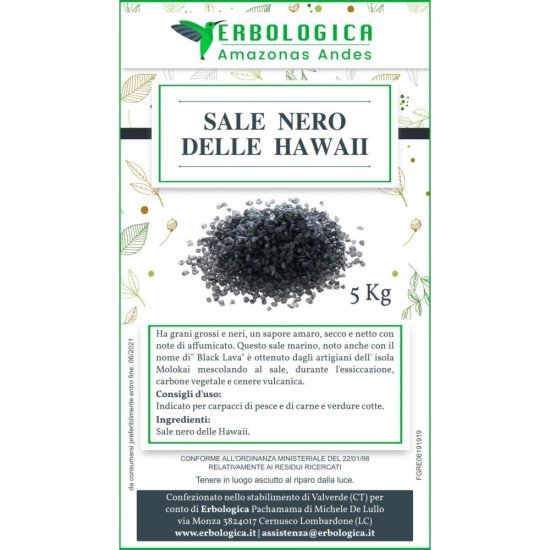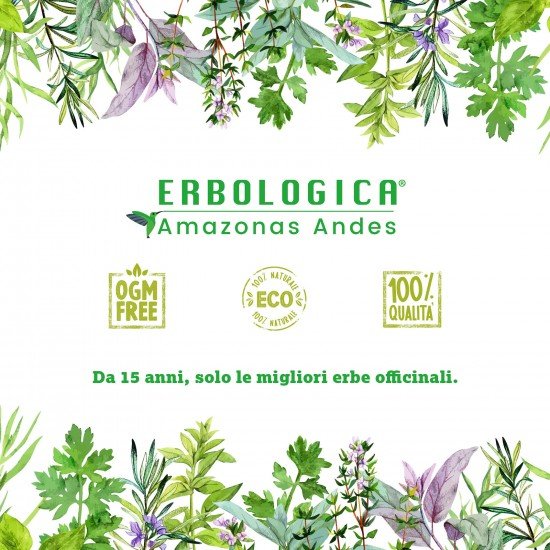 Black salt from hawaii
Black salt from hawaii
Hawaii is a dream island. Small terrestrial paradises with breathtaking views, beautiful water and literally "out of this world". What do you think about trying a typical product of this place? Let's talk about an ingredient that we can use in the kitchen, that is hawaii black salt.

Why is there so much attention to the salts and also to their origin, color and flavor? Because salt brings many benefits to the body, but only if used in the right quantities.

Hawaiian black salt is for true connoisseurs of cooking, only great chefs use it in large quantities because they know how to mix it and use its flavor for the benefit of food. Hawaiian black salt has unique characteristics that differentiate it from its other "family members".

Once you start using it, you certainly won't be able to go black. The black salt of hawaii is of volcanic origin. These islands are famous for their volcanoes. It has a slightly bitter and slightly smoky flavor. So you must also find a recipe that enhances this feature.

The smoking, if we can say so, comes from the volcanic ash that preserves it.

Hawaiian black salt how to use it

Since black salt from Hawaii has a truly unique and different flavor, i.e. smoked, it must be used in certain dishes. In the kitchen it finds a good place for seasoning meat or even pasta.

However, Hawaiian black salt how to use it exactly is always to sprinkle it on cooked meats or pasta when they have been removed from the heat. The vapor will surely go to ensure a good dissolution and therefore to remain intact its flavor.

There are also recipes that state that for Hawaiian black salt how to use it correctly, it just needs to replace the classic table salt. A mistake from inexperienced in the sector. In fact, not everyone goes well with a smoked aftertaste. For example, pasta is tomato must have its own flavor and not be contaminated by something that looks burnt.

Always prefer a moderate and well-controlled use in order not to have all the foods that taste the same.

Hawaiian black salt recipes

The black salt of hawaii recipes useful to enhance its aftertaste, we see a dish that surely everyone likes, that is the focaccia with cherry tomatoes and black olives. You have to create the classic pizza dough, but where is it

replace regular salt with this. When you are about to bake you have to sprinkle a few more pinches of black salt. Be careful not to overdo it so as not to have an excessively salty focaccia.

For the meat, Hawaiian black salt easy recipes, is pan-fried veal fillet with spring onions. Chop the onions and fry them with a little oil. At this point, place the meat on the onions and deglaze with white wine. For salting, use black salt. This will help intensify the flavor of the onions while also enhancing the meat.

Hawaiian black salt for sale
Where is the Hawaiian black salt for sale? We don't find it easily. When you go to supermarkets or grocery stores, you risk buying a salt that is "fake", in the sense that it has been blackened by dyes and where the flavor is nothing but some aroma.

The black salt of hawaii for sale online offers a certification of origin and therefore is certainly the original one. When you buy immediately it is clear that we are talking about a "real" product precisely because its taste is different from those that are "imitated", therefore fake.

It has large black grains, a bitter, dry and clean taste with smoky notes
This sea salt, also known as "Black Lava" is obtained by the artisans of the island of Molokai by mixing charcoal and volcanic ash with salt during drying.
Suitable for fish and meat carpaccio and cooked vegetables.
Contents: Hawaiian black salt pack of 250 - 500 - 1000 - 5000 grams
Sold by Erbologica amazonas andes
Total Reviews (0)
click here write review to add review for this product.