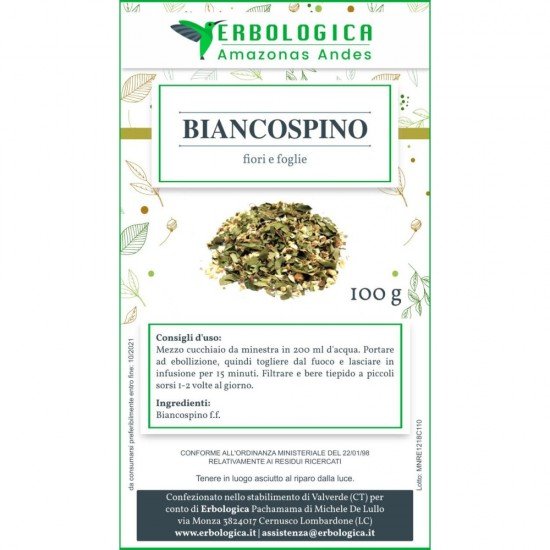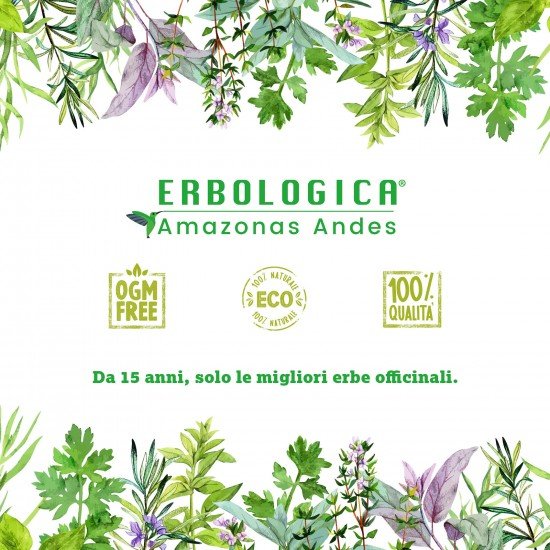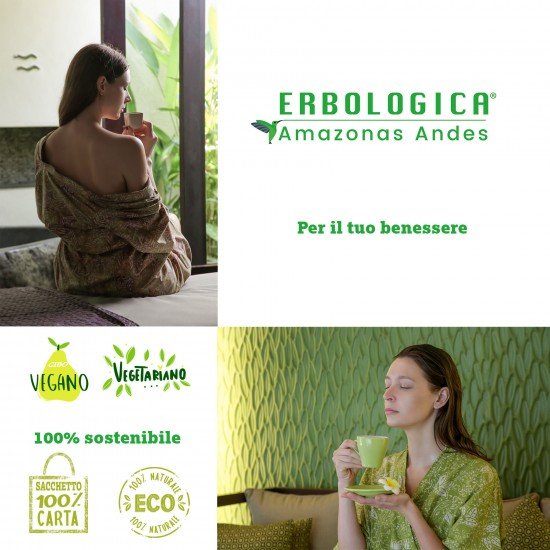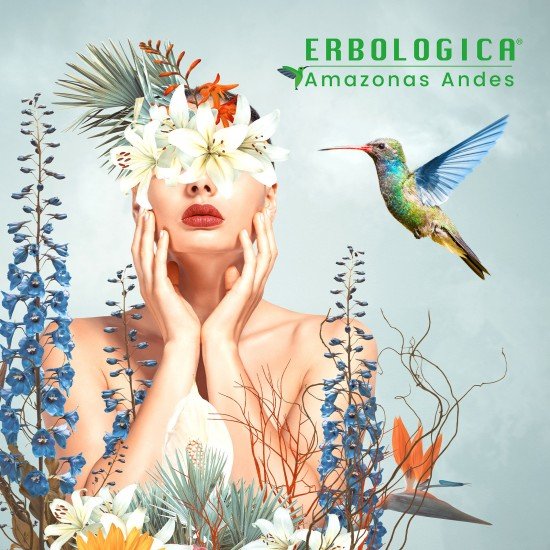 Hawthorn herbal tea 100 grams
Hawthorn flowers and leaves 100 grams
Properties: indicated against menopausal disorders, arteriosclerosis, tone up the nervous system,

calming for those who suffer from ringing in the ears, they treat nervous and heart ailments.

Preparation: Infusion: 4 grams in 100 ml of boiling water, drink 2 cups a day.

External use: infusion is used for antispasmodic gargling.

Content: 100 grams herbal tea of hawthorn leaves and flowers.

Brand: Erbologica Amazonas Andes