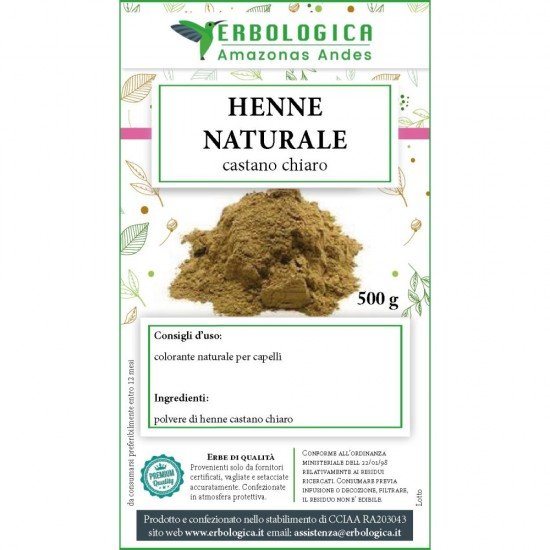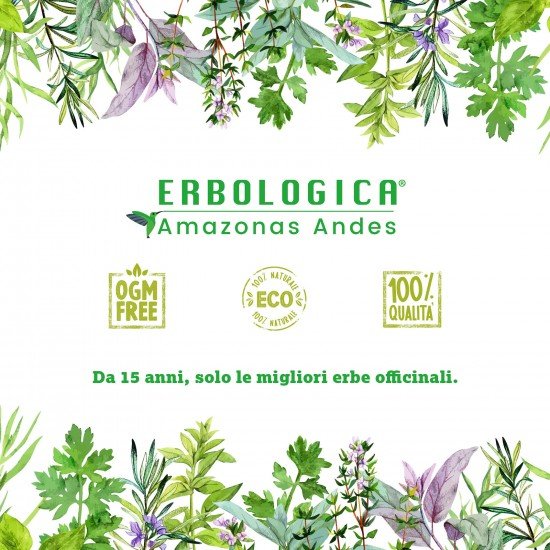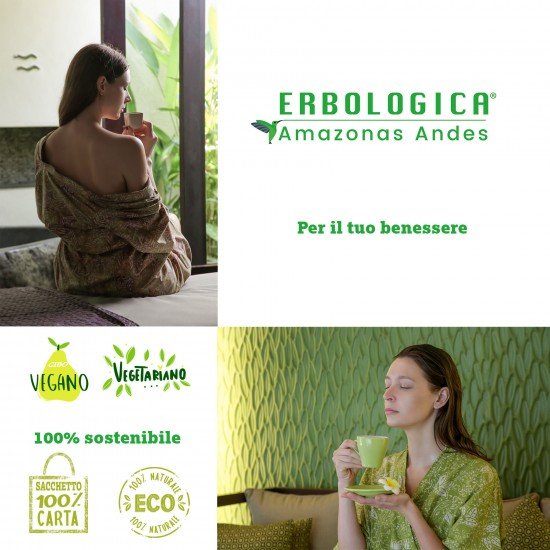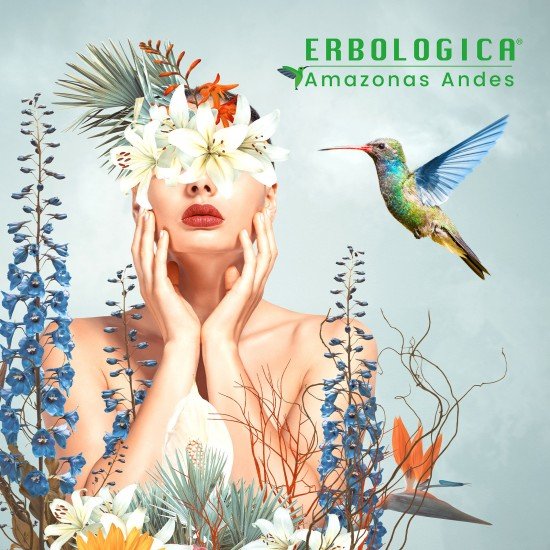 Natural powder light brown henne
Light brown henne powder
Hair care must start with what we use as a shampoo and then end with natural masks and dyes. Too often we blame external factors. Brittle, stringy hair that is bristly and easily dirty can be caused by products that are aggressive.

The first fault of these situations is to be directly related to the colors that are composed of chemical elements that attack, damage and "kill" the hair bulb. Why don't we limit the damage? How? Through the light brown powder henna.

Henna light brown powder is a completely free color that allows you to have a high quality herbal product. Having no chemical components, it nourishes the hair entirely from the root, but oxygenating the hair and coloring it in a healthy way.

Henna light brown powder is perfect for those who intend to carefully take care of their hair. It has a mask that makes them soft and where the color remains for over 20 days even if you carry out several washes.

Light brown henne how to use it

How should this powder be used? Being a herbal product it is good to try to understand how it should be mixed. How to use light brown henna on hair? What are the methods to mix it and then to spread it on the hair.
First of all you have to evaluate what amount of hair you have and also how much powder you might need. Maybe the first few times you could always use too little, but when the quantity is small so as not to cover all the hair, you can still make a second "mixture".
How to use light brown henna for wraps? It is a powder that must be mixed with water at room temperature. There should be no lumps, so let's be careful to mix it slowly and meticulously. Once you have a good cream, which does not have to run, but must be spread easily, then the henna is ready to be used.

To spread it, it is better that there is attention to the strands, never place all the cream on hair that has not been well untangled, otherwise the coloring will not take place uniformly.

Light brown henne benefits

What are the "characteristic" traits of henna? Whenever we talk about dyes, you never know which ones are suitable. Light brown henna benefits targeted for good coloring, not different from that of natural hair, which protect the hair fiber itself. Its color is natural, very resistant and of good shades.

Using light brown henna also benefits the scalp by helping to oxygenate the skin and thus create good cell regeneration. In addition, the hair bulb feeds on the vitamins and minerals that are inside this powder.

Indeed, light brown henna benefits that are aimed precisely at the softness and well-being of the hair.

Natural light brown henne for sale online

Herbalists are always well stocked with products that are targeted for beauty care, but also with regard to henna, it is possible that not all the useful shades are available. Indeed, this is why there is a good deal of attention when it comes to shopping on the internet.

Natural light brown henna for sale online offers good product quality, but also prices that are highly competitive compared to those found in physical stores.

Natural light brown henna for sale online is also useful because when you find the right shade for your hair, it becomes easy to always find the same color. At the end you can find hundreds of shades to also have different reflections. Light brown powder henna

Dark Brown Henna Powder (Henna, Herbal Dyes)

Suitable for light brown hair, covering.

All types of natural henna are suitable for all hair types, they are reflective on dark hair and opaque on light or white hair.

Since our Henne 'are natural and do not contain additives, the color may vary according to the processing time and the base color of the hair.

The shutter speed is at least 1 hour and 30 to obtain a covering effect. (However, we also recommend up to 2 hours and 30 minutes).

Contents: blend of coloring herbs

cassia obovata- indigophera sp.-jugians regia hull-curcuma longa)

External use - Italian origin

The product is COMPLETELY NATURAL WITHOUT PICRAMATE

Pack of 500 grams of light brown henna powder