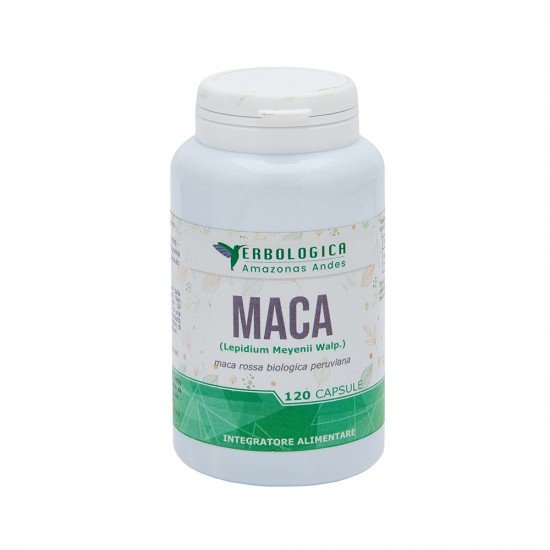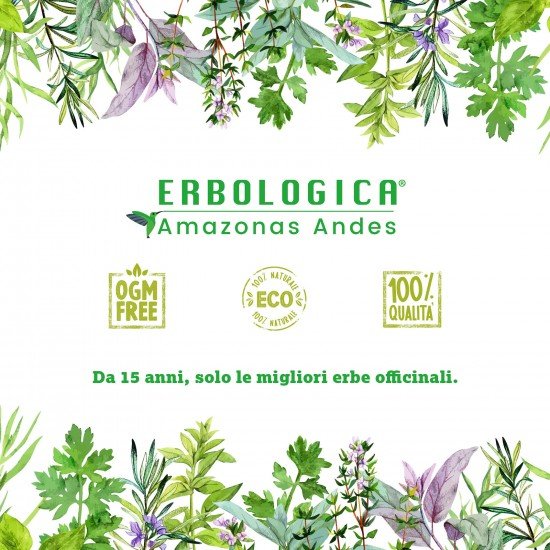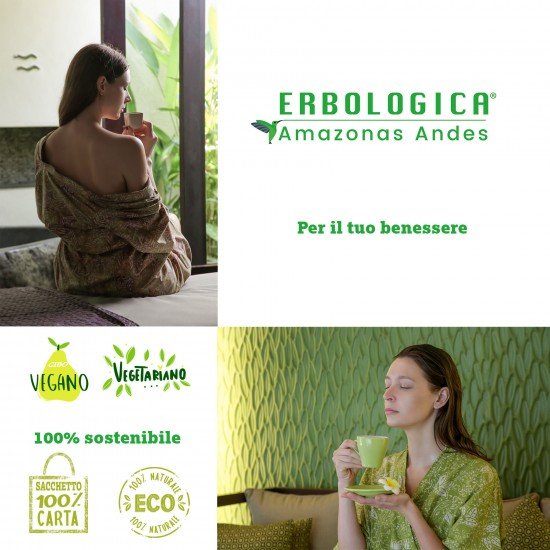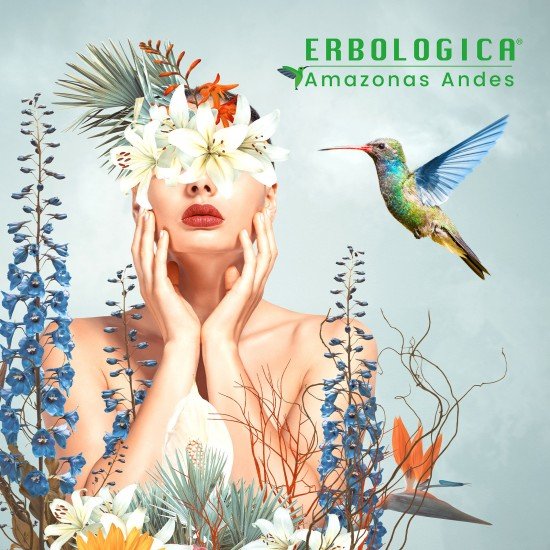 Red maca capsules
Red maca capsules
BENEFITS:
Maca is a tuber growing at 3,500 meters in Peru. There are several types of natural maca, defined by the color of the root. The most frequent ecotype is yellow, red, black. Since ancient times, maca has been used to counteract physical fatigue, give vigor and stimulate couple relationships with benefits for male and female prosperity.

Depending on the color, the proportions of its components vary. Each ecotype has, in addition to the basic principles, some specific nutraceutical elements. Red maca has antioxidant properties, is excellent for the prostate, helps prevent osteoporosis and is useful in case of bone fractures because it catalyses healing.

Maca benefits: all types of maca have the same benefits, such as reducing stress, giving vitality and improving endurance in physical work and sports, increasing the immune system, increasing libido. Maca capsules have a neutral taste, unlike maca powder which has a stronger taste.

Maca in capsules is rich in: vitamins: B1, B2, B3, B6, C, E; minerals such as iron, calcium, zinc, manganese, magnesium, potassium, phosphorus, copper. It is also rich in essential amino acids, all except tryptophan. Maca is also rich in fatty acids such as omega-3, 6 and 9, and phytosterols, flavonoids and saponins.

METHOD OF USE:

We advise you to supplement the red maca in capsules if you want to increase the level of the body's immune system, improve memory and concentration, tone, regenerate, give more energy to the body, restore the capacity and balance of the body and mind, use a supplement to practice sport.

Taking maca every day is safe and without particular contraindications. For adults, you can take 4-6 red maca capsules before meals. For children it is recommended to take 1 capsule a day with a meal. It is recommended to take maca in capsules for children over 12 years old.

Scientific name: Lepidium meyenii, Walp

Part used: sun dried root red maca.

Origin: Junin Peru Our red maca is 100% natural Peruvian original

Content of 120 capsules

Maca contraindications: Not recommended during pregnancy and breastfeeding.

Warnings: Do not exceed the indicated doses, keep out of reach of children, do not use together with drugs.

On sale at Erbologica International Herbalist shop online

Total Reviews (0)
click here write review to add review for this product.