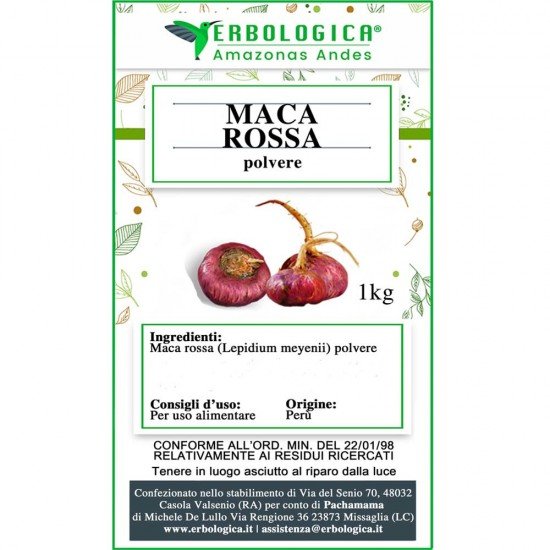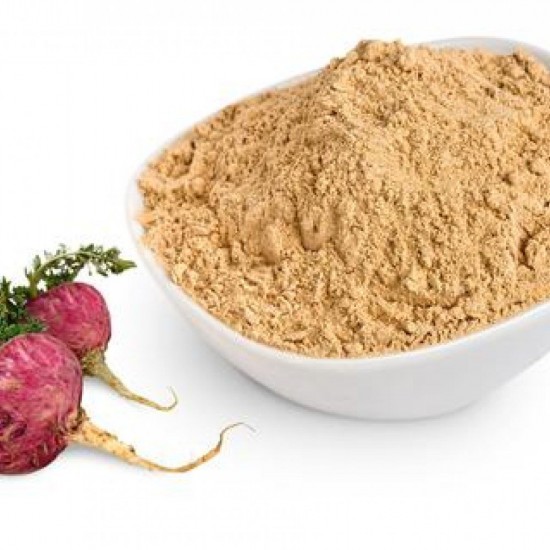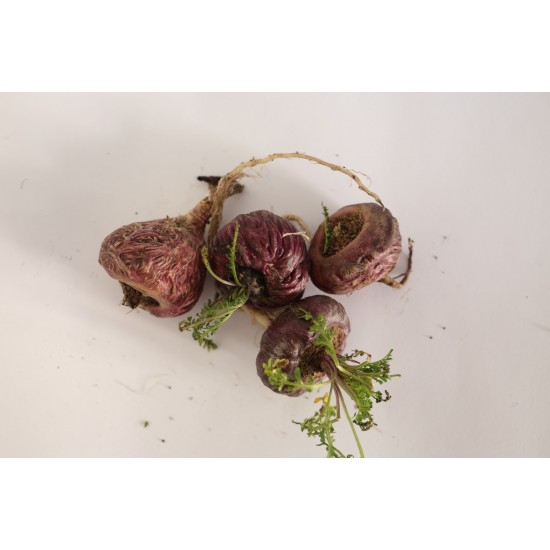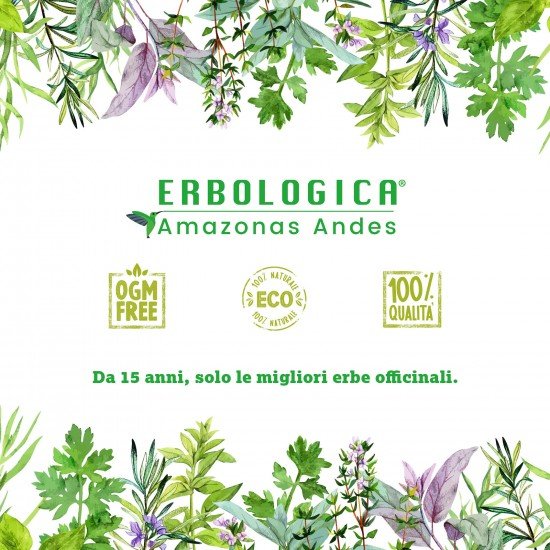 1kg red maca powder
BENEFITS:
Red maca is a tuber originally from Peru and is also used in South America as an ingredient in local cuisine. Today the Peruvian maca is also known in Europe due to its benefits for the body and mind.

The quality of supplement maca is closely linked to the harvest of the maca root, which must be done at the maximum of its ripeness.

Maca powder is a product that manages to ensure a good presence of amino acids and vitamins and mineral salts, plus its consistency is easily assimilated after consumption. One of the main benefits of using powdered maca is that it also retains a good flavor that is similar to sweet potatoes.

Our maca comes directly from Peru, is gelatinized and therefore easily digestible and assimilable. Red maca has a high nutritional and protein profile, greater than other roots and tubers. Compared to other plants, its calcium content is even higher.

Maca benefits: within its composition we find amino acids, mineral salts, vitamins, fatty acids, carbohydrates, proteins and fibers, it is able to ensure hormonal balance, lower cholesterol and also tone the heart. We advise you to integrate red maca in capsules if you wish:

• Increase the level of the body's immune system.

• Tone, regenerate, give more energy to the body.
• Use a supplement to play sports.
METHOD OF USE:

In the kitchen we find a great use of this tuber that is used both fresh, dry and powder.

For a correct integration we recommend consuming a dose of 5 to 10 gr (1 to 2 teaspoons) every day. Maca powder can be mixed with milk, juice, or your favorite daily drink.

Bag of 1000 grams of red maca in gelatinized powder

On sale at Erbologica International Herbalist shop online

Purchase this product first or wait for order to complete in order to give review
Total Reviews (0)
click here write review to add review for this product.