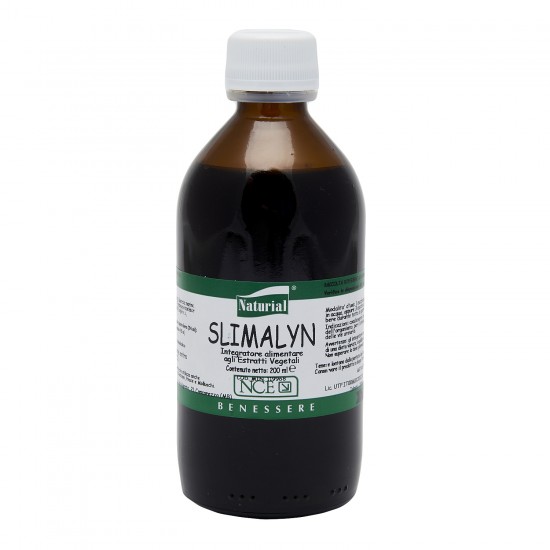 Slimalyn plant-based elixir
Slimalyn plant-based elixir
Elixir product based on extracts of Fucus, Ash, Birch, Pilosella and apple juice.
Alcohol volume 18 degrees.
Functionality
Fucus, Atlantic brown seaweed, is rich in iodine (0.03%), bitter principles, mucilage, algin, vitamins, ergosterol, minerals (potassium, magnesium, sodium, calcium, silica).
Its action increases turnover and metabolism, stimulates thyroid activity, is remineralizing.
Ash is rich in ash, iron and copper.
It has remarkable diuretic and purifying properties. LaBetulla, contains resins, betulalbic acid, betulin, betualbine and is also purifying and diuretic, as well as mildly disinfectant.
Pilosella contains flavonoids, coumarins, polyphenols, tannins.
It is an excellent diuretic, eliminates urea and chlorides.
The use of Slimalyn is indicated as a natural means to eliminate excess liquids in the body and to stimulate the metabolism, with less fat accumulation; the body will benefit and feel lighter.
Finally, Apple Juice is a tonic for muscles and nerves, a diuretic, purifying, anti-rheumatic, and has an antiseptic action on the intestine.
Packaging 200 ml bottle.
How to use We recommend 1 tablespoon of Slimalyn before meals, alone or diluted in cold water, preferably with the addition of fresh lemon juice (50%).
Storage Keep away from sources of heat and light.
Total Reviews (0)
click here write review to add review for this product.
Stock:

In Stock

Brand: Naturial
Model:

symal-200

SKU:

symal-200

EAN:

8015657010427