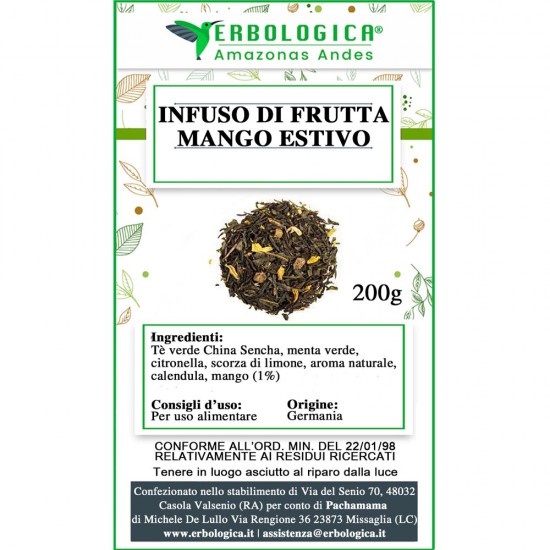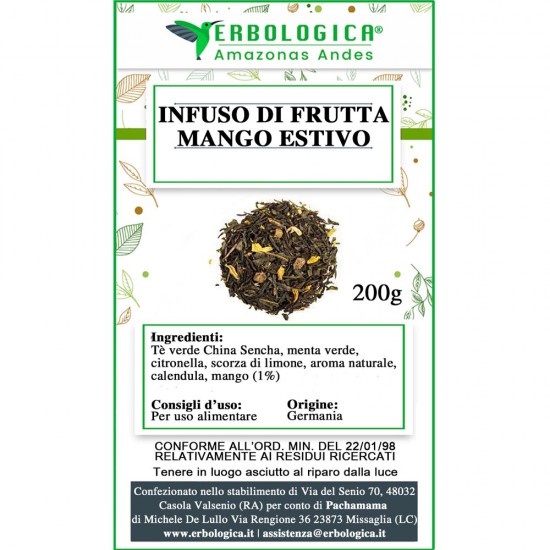 Summer mango fruit infusion
Summer mango fruit infusion
Excellent infusion, to be savored cold in the summer heat, fresh, thirst-quenching.

Calculate three tablespoons of leaves for herbal teas and two for fruit infusions or 4/5 sachets and leave to infuse for six hours. As with flavored teas, if you really need to make your drink sweeter, choose honey over sugar.

Ingrediants

Green tea china sencha, spearmint, lemongrass, lemon zest, calendula, mango, natural flavoring.

Origin: Germany

Brand: Erbologica Amazonas Andes