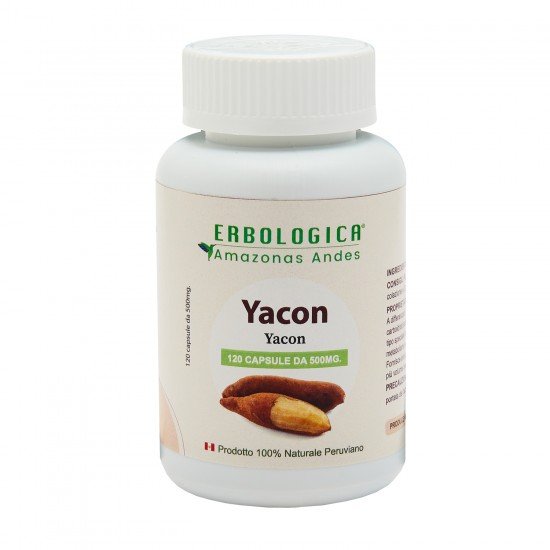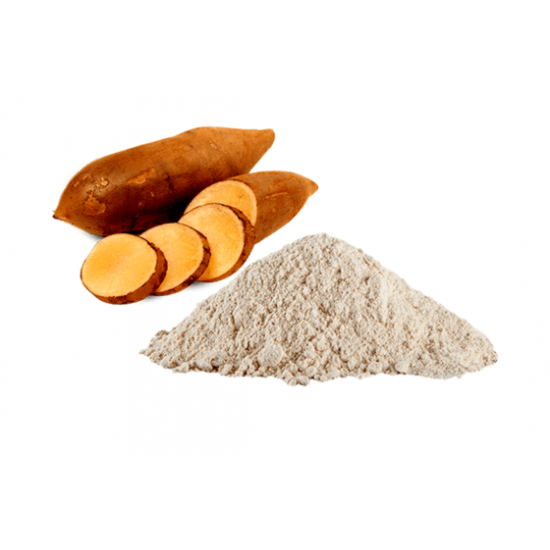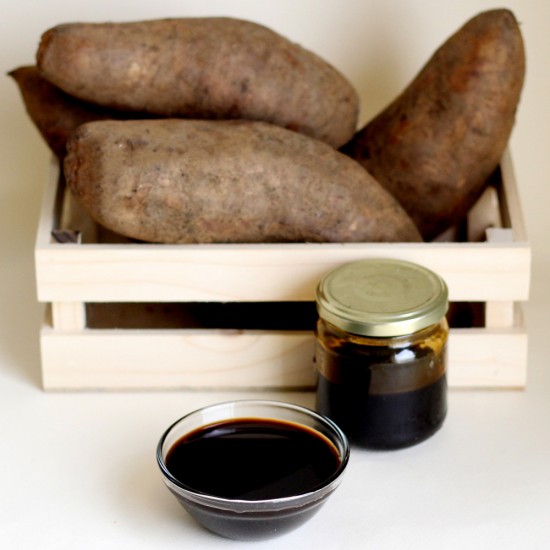 Andean yacon capsules
Andean yacon in capsules
Pre-Hispanic cultures domesticated it in the Andean region, yacon (Yacón), is a plant that has potentially interesting attributes for human health, and in the future it could represent an important source of income in the rural population of Peru. Just a few years ago this plant did not matter as it believed its nutritional value was very low, so it was excluded from the investigation. For these reasons, there is currently very little information on cultivation and processing technologies.
Yacon is a root with a very pleasant flavor and sweet to the taste, which grows in temperate valleys. It is a family garden plant that grows with herbs, shrubs and trees on the edge of corn or sweet potato fields, vegetables or beans, potatoes, cabbage, parsnips, coffee and fruit.
This root is rich in inulin Fructooligosacáridos1 (FOS), which cannot be assimilated by the human body because it lacks the enzymes necessary for metabolism, thus providing a lower level of calories than sucrose, being an excellent choice for low-calorie and diabetic diets.
Yacon or Yacón is a 100% Andean plant, its original habitat is the plateau of the Andes, between 1800 and 2800 m, in mountainous temperate climates. Yacon is one of 21 species belonging to the Small anthus genus. It was probably domesticated in the humid regions of Peru and Bolivia starting around 1200 BC, Yacon leaves are an excellent hypoglycemic and antioxidant par excellence. These leaves decrease the concentration of glucose in the blood. Today many scientific studies can prove its effectiveness, with which it reaches its effect without producing any alteration in the body.
The pre-Hispanic inhabitants of Tahuantinsuyo, found the Yacón an important source of hydration for the human body, therefore for this reason the root was cultivated during the times of the Incas, along with corn and potatoes., It was a growth that set the limits of a property to another. 98% of Yacon is slightly fresh water. In local markets the yacon is classified as a fruit and is sold together with others such as chirimoyas, (paw paw) apples, pineapples, etc. But not with potatoes, goose, ulluco, mashua or arracacha. The root storage of the yacon has a pleasant sweet taste and is usually consumed after a period of drying in the sun. This procedure increases the smoothness of the roots and they are ready when the skin begins to wrinkle. It is eaten by peeling the skin, or mixed with other fruits such as banana or orange.
Yacon leaves offer the following benefits;
Due to the presence of phenolic compounds, such as chlorogenic acid, caffeic acid, felucric acid and its derivatives, yacon has antioxidant properties.
According to studies, this property is due to the ability to increase insulin levels.
Yacon roots have the following benefits.
Side effects and contraindications of Yacon:
Its use is not recommended during pregnancy or breastfeeding, or for people with hypoglycemia.
No significant side effects in yacon root supplements at FOS 0.14gr per kg of body weight.
Yacon extract should be avoided if you suffer from frequent diarrhea, loose stools, or if you are allergic to other yacon related plants such as sunflower seeds.
This supplement is caffeine-free, suitable for vegetarians, and does not contain genetically modified ingredients.
Yacon: How to use
Recommended use:
In adults it is recommended to consume an average of 15 g per day of yacon powder root (about 1 and a half tablespoons), mixed with juices, yogurt, smoothies, etc.
In children 5 g recommends a teaspoon a day to accompany their juices, desserts or drinks.
The micro-pulverized leaves of Yacon can be consumed with a dose of 500 mg capsules from 1500 to 2000 mg / day. However, yacon, being considered a nutraceutical, does not require a prescription and the proven safety of yacon root in the leaves and ease of use.
Still to be developed in clinical trials, to better standardize extraction techniques, for the preparation of the final product and the optimal dosage, to obtain the best desired effect.
Content: 120 capsules of 120 mg
Dosage: 2 capsules after meals
Origin: Peru
Amazonas Andes Erbologica Brand
Total Reviews (0)
click here write review to add review for this product.